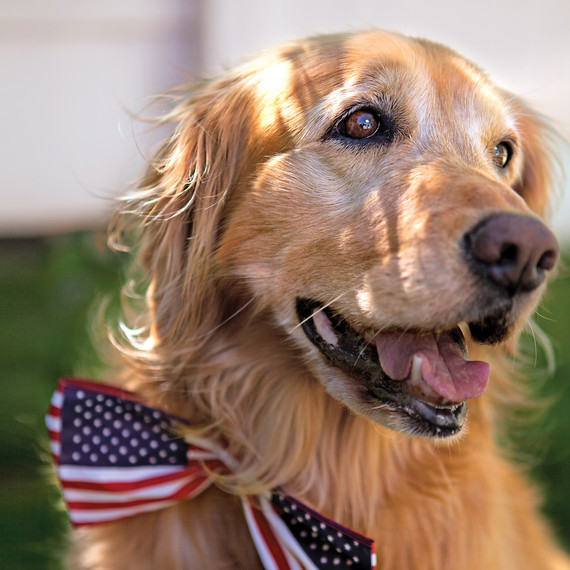 It's almost the Fourth of July, and don't get me started about fireworks. Imagine suddenly hearing loud explosions and having no idea what they are. Now add flashes of light that seem much like lightning and the occasional screams as they go off. It must be so scary to animals!
Even though fireworks are illegal in many places, there are invariably plenty of neighborhood patriots still lighting them off at all hours for the days before and after the Fourth. Naturally, these random sounds make even the most secure critter to run for cover ... myself included.
Given that canine hearing is far more sensitive than humans, exposure to fireworks is more than unpleasant -- it may even be painful to pooches. A dog's ears are shaped in such a way that they amplify sound. They also hear noise over a greater distance and at a wider frequency range than humans do. Statistics reveal that more dogs go missing on the Fourth of July than any other U.S. holiday. Spooked dogs also tend do run farther as the noise continues than they might otherwise, which lowers the odds of their safe return. This is tragic, but it's also preventable.
Such risks can be greatly reduced with some simple preparation. As their parents, we must keep our "fur kids" safe and secure before and during the holiday. Here's how:
1. I can not overstate the importance of keeping updated tags on all companion animals. Microchipping is also important, but a current, readable tag is critical. Providing a Good Samaritan or local shelter with a simple way to reunite you with your loved one is the safest way to get your pet back. Without a tag, the journey home is far more complicated -- and therefore less likely. Our nation's shelters are filled with lost family pets that no one anticipated would ever get lost.
*For cats in particular, it is important that a tag be on a 'quick-release' type collar for safety. Most pet-supply stores will know what you are asking for if you request this. Even though my cats are indoors only, I still keep a tag on each of them that has my cell phone number and the words, "If I am out, I am lost."
2. Many people travel over the holidays, leaving furry family members with a neighbor, pet sitter, or friend. This scenario is often unfamiliar, and times like these are when animals tend to escape or get lost. While it's critical that pets always have current tags, you might also consider getting a tag that includes your pet sitter's name and number if you are going to be unreachable while you're away.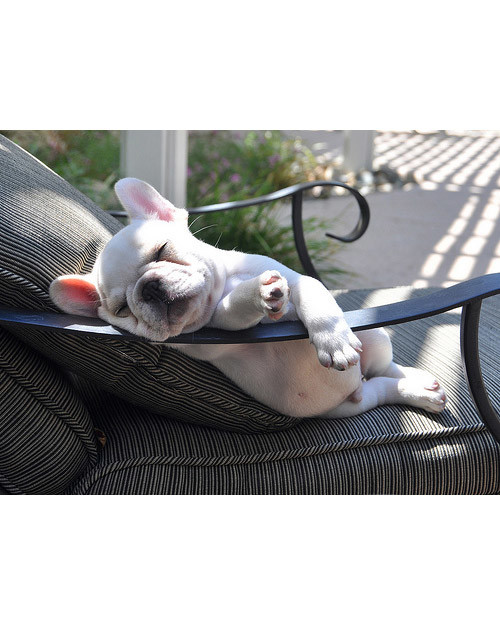 3. Random fireworks can be heard everywhere on and around July 4th. It is essential that even the most obedient animals be secured in an area (preferably indoors) that does not allow them to escape. Special precautions should be taken to avoid leaving a companion animal unattended in a yard. It is also best they not be taken anywhere without a secure leash.
4. Close shades and curtains to both muffle sounds and conceal flashes of light. Play relaxing music (there is some made specifically for companion animals), and it can't hurt to add calming scents like lavender –– but be sure they are out of reach so nervous critters don't ingest them.
5. Try to engage your animal's attention with toys, games, or perhaps one of those hard rubber chew toys you can fill with peanut butter –– I like to call this "mission peanut butter," as it clearly becomes their mission to get every last lick out of that pesky toy!
6. If possible, stay home with your companion animals during any local fireworks events –– and ideally over the entire holiday weekend.
7. Special compression shirts made to reduce canine stress during thunderstorms can be a great help as well. I use one with our biggest fur baby and it seems to be very effective.
While a holiday weekend may be festive for humans, it is always important to stop and consider how our companion animals perceive such events. Sudden and unfamiliar sounds shake their sense of security and elicit territorial reactions that might otherwise be uncommon for that particular animal to exhibit. Our furry friends are naturally protective, and it's up to us to shield them from any added stressors that might put them in danger.
Have a happy and safe Fourth!