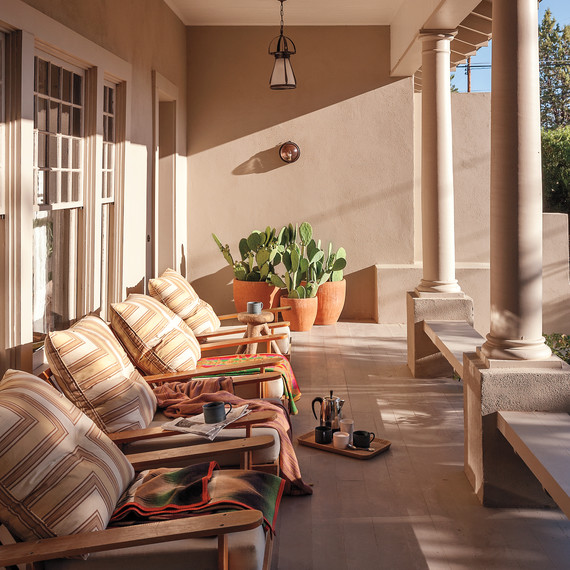 By Catherine Hong
If you visit Sam Hamilton and Jennifer Chaiken at their vacation home in Texas, get ready to relax -- seriously. There will probably be some pool time; perhaps a bike ride along the very flat roads; and, if motivation is high enough, a round of bocce with the couple's 9-year-old twin daughters, Addie and Olivia.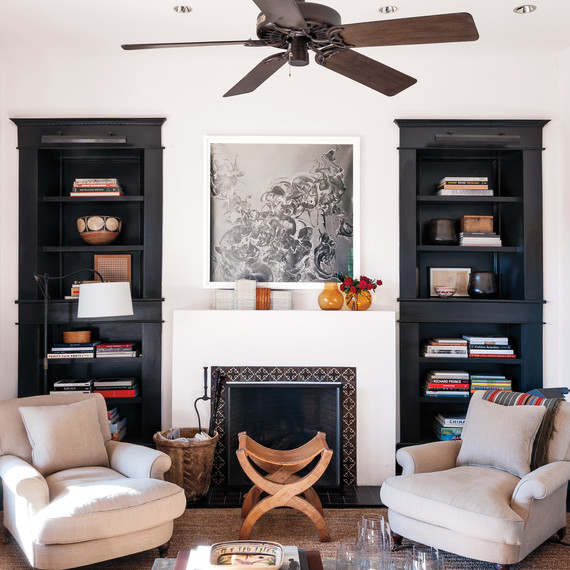 In the evenings, you might find yourself listening to vinyl records in the living room while putting together a thousand-piece puzzle of cat faces. Call it languorous, call it slightly lazy, but for the couple -- who bought the house in Marfa as an escape from their business-meeting-and-kids'-soccer-game-crammed lives in San Francisco -- this is exactly how they like it.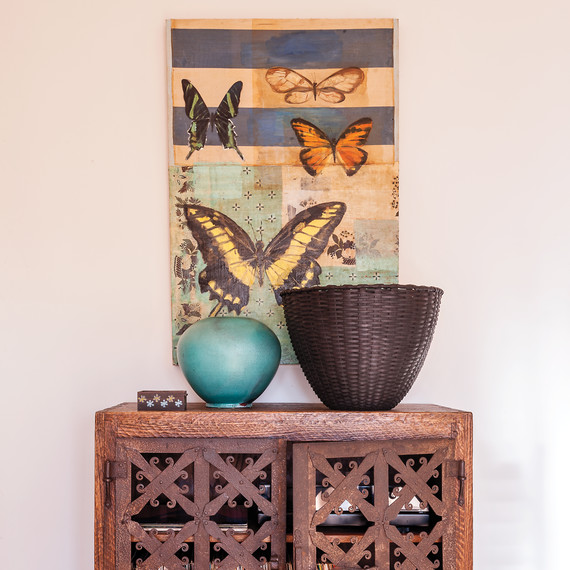 "We schedule as little as possible," says Hamilton, the owner of March, a highly curated kitchen-and-tabletop store in San Francisco. She and Chaiken, a film producer, got married in Marfa more than a decade ago and bought the 1911 arts-and-crafts-style adobe house not long afterward. They make the trip a few times a year, usually blocking out three consecutive weeks every August. "I love how time feels slower here," Hamilton says. "I liken it to the feeling of summer vacation when I was a kid."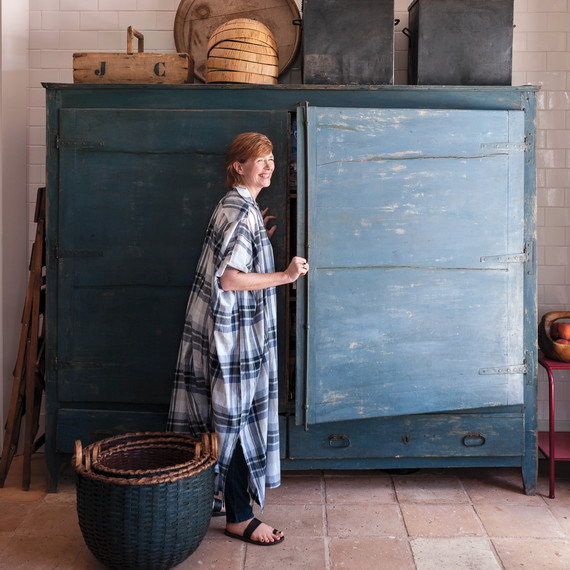 With its eclectic mix of European antiques, New England baskets, and Navajo textiles, the home has a layered, lived-in feeling, conducive to whiling away an afternoon -- or several. Each room has objects that tell a story, whether it's the antique Spanish cabinet, where the couple stashes its vintage LPs, or the Lone Star–spangled tin-plated pantry door, inspired by a traditional pie safe.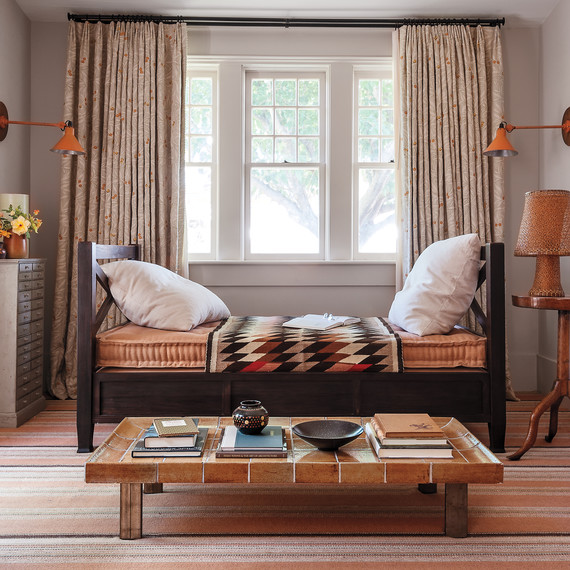 There isn't a formal dining room -- that space was long ago converted to a family room, where the twins like to bounce on the oversize sofa. "We eat all our meals in the kitchen or outside in the backyard," says Chaiken.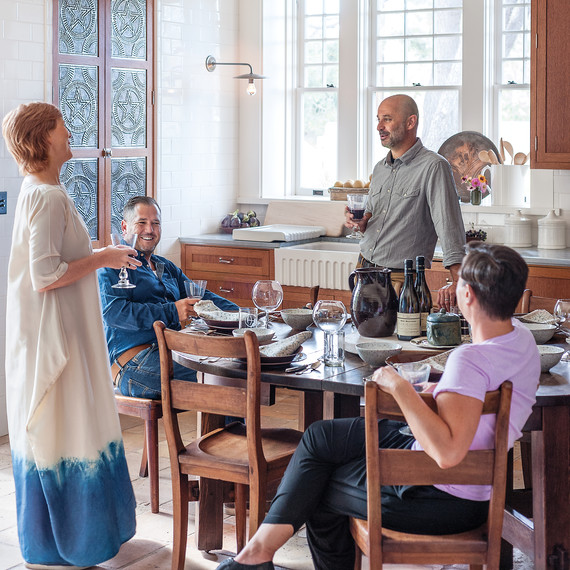 Back in the Pacific Heights neighborhood of San Francisco, Hamilton regularly throws rather elaborate cocktail parties for 50 or more at her airy, open-plan store, March (marchsf.com). But here, she and Chaiken are more apt to host casual hangouts with just a few friends, often centered around a homey slow-cooked meal.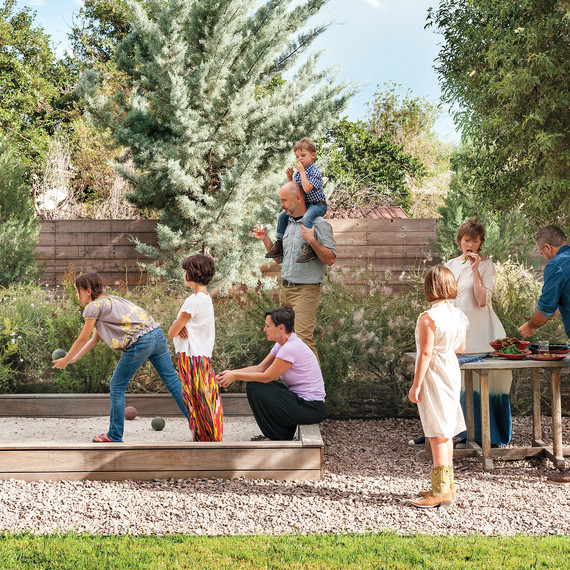 More often than not, their guests include the family of Bay Area best friends Brian Espinoza and Ivan Serdar -- who, after repeatedly staying with Hamilton and Chaiken, decided to get their own house in Marfa. Espinoza, a former line cook at Chez Panisse, tends to do all the meal prep. "I love to cook," says Hamilton with a laugh (she went to culinary school, after all), "but when we're with Brian and Ivan, why should I?"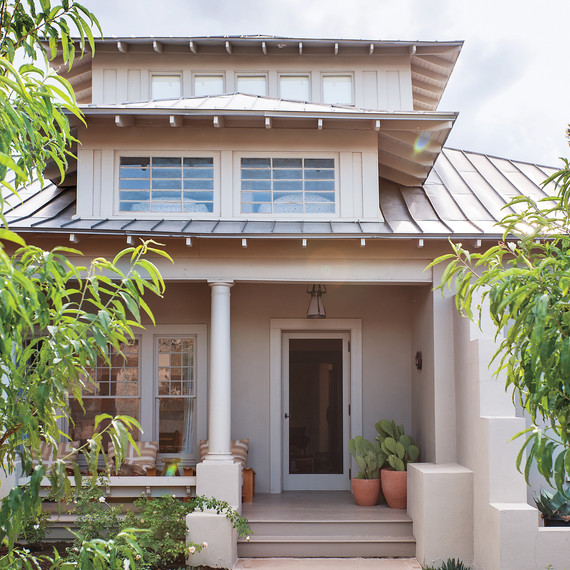 "We are big fans of simple food," says Espinoza of the couples' vacation-time preferences. "So that's how we usually eat down here."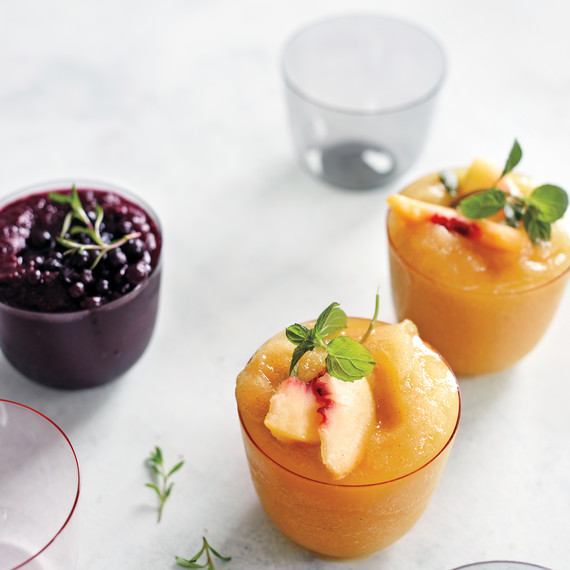 Being in Texas, they eat a lot of meat, usually hearty fare like roasts and chili (which cooks slowly over the course of the day in Hamilton's prized Aga). But the group also enjoys a lot of shrimp, which Espinoza brings frozen in his carry-on, in an insulated bag. ("It's the best option if you want seafood in the desert," he explains.)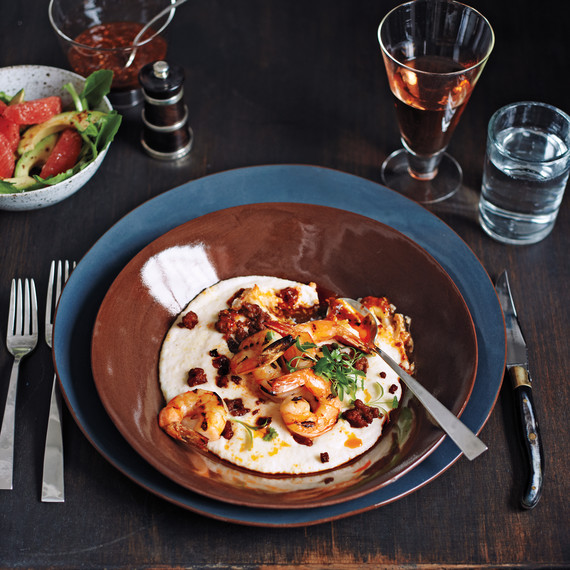 Many of their meals involve a hit of pasilla or chile de arbol -- "I hate the term 'Tex-Mex,' but 60 miles east of the border, it does feel appropriate," Espinoza says.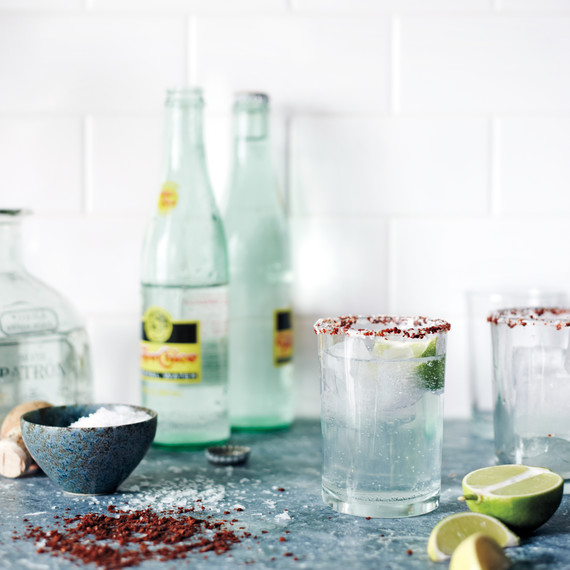 The house cocktails continue the Southwestern theme. After a hard day on the bocce court, nothing hits the spot like "ranch water" -- Hamilton's refreshing concoction of lime juice, silver tequila, and Topo Chico, the Mexican mineral water, which she swears is "extra-bubbly." Sip one of those, kick your feet up, and enjoy a deeply relaxing afternoon -- you won't feel like you're missing out on anything.