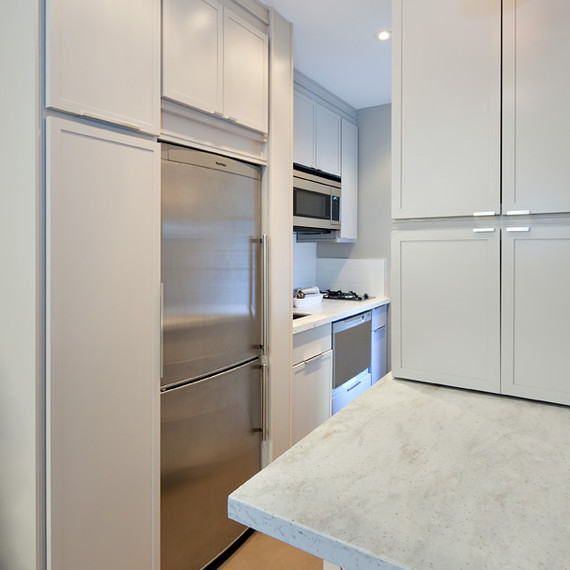 The new space, in its calm, cool color palette, now includes spots for the fridge and the microwave -- which used to live outside of this room -- plus ample storage.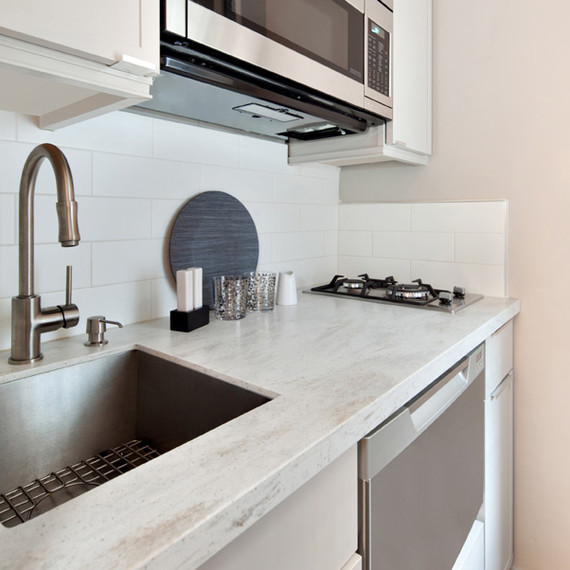 In addition to space for all the appliances, a small kitchen island has also been added. Susan tore into a wall between the kitchen and living room, which created more countertop space in the kitchen and a new, open area for entertaining.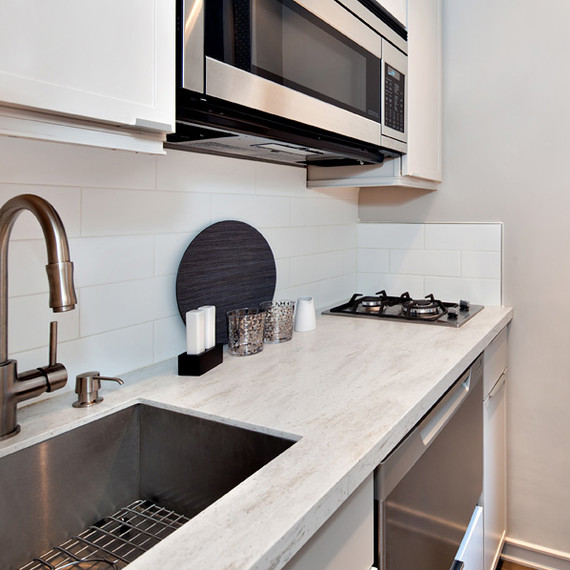 To ensure there was ample counter and storage space, the designer opted for a two-burner cooktop and a space-saving drawer dishwasher. The Martha Stewart countertop, cabinets, and paint in Sharkey Gray -- plus the subway tile -- keep the color palette clean and the room feeling larger.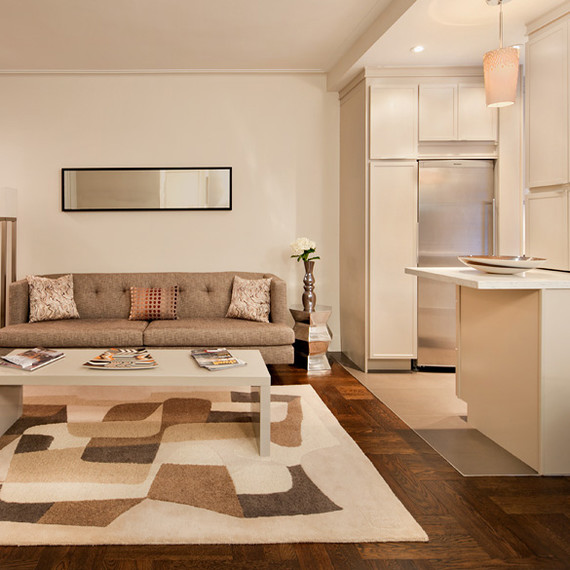 The neutral color palette was carried throughout the apartment into the living room for a seamless transition.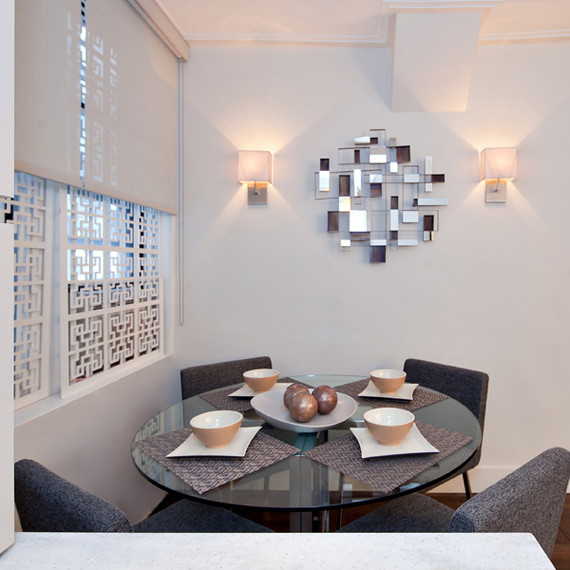 A corner of the living room was transformed into a breakfast nook. Thanks to the creative furniture choices and arrangement, the small room is now a more functional space.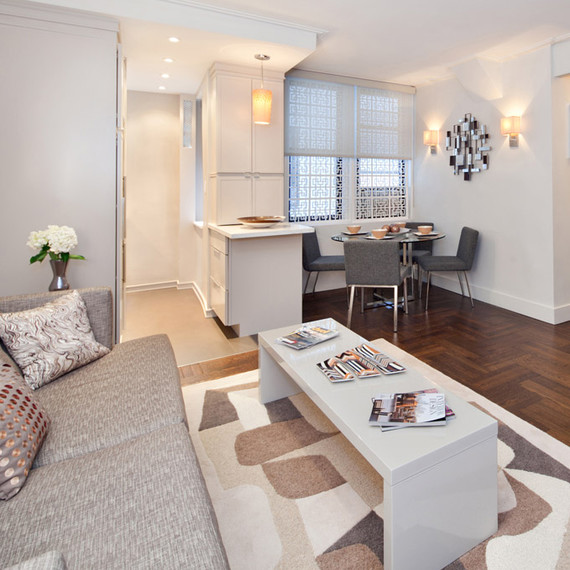 With just a few clever changes, the space now feels a lot more open and inviting -- and perfect for entertaining.
Get More Kitchen Ideas from Martha Stewart Living at Home Depot