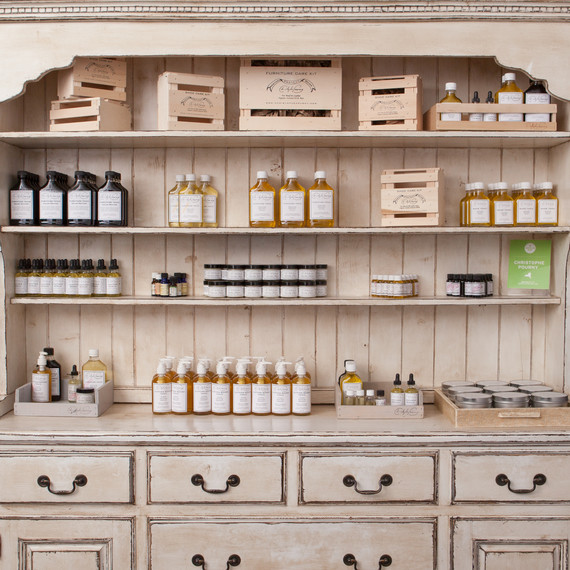 Caring for antiques has been a way of life for Christophe Pourny. He grew up in his parent's antiques store in the South of France, apprenticed in his uncle's shop in Paris, and for 15 years he has been refinishing and restoring furniture in his Brooklyn-based studio. 
Even if you don't have a table in need of French polish or a wall begging to be covered in straw marquetry (both Old World techniques that the studio specializes in), you can care for your wood and leather furniture (and cutting boards and loafers) like a professional. But when to use a serum versus a cream? And what exactly is shoe tonic? Find out below: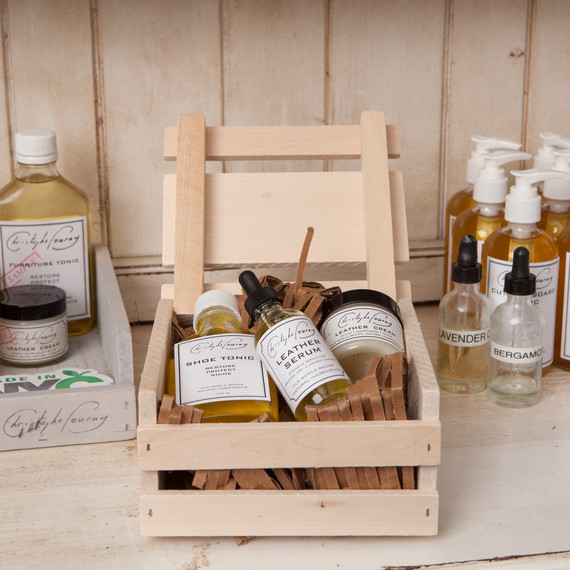 Shoe Care
Tonic
Inspired by the brand's furniture tonic, the shoe tonic is the easiest application for leather care. Just a few drops add shine and a extra layer of protection, making the tonic a great preventative treament. You could even use it while you're wearing the shoes. 
$16, American Made Market
Cream
The leather cream is like a deep conditioner for leather. Made from a mixture of beeswax and carnauba wax, the leather cream sinks into damaged spots. It's great for salt stains on shoes or for larger leather surfaces such as pillows or bags. 
$20, American Made Market
Serum
Made with Italian avocado oil, the leather serum seeps into cracks and fine lines to repair damage. The rich oils make leather more supple, making the serum a good choice for leather motorcycle jackets or club chairs. 
$22, American Made Market
Get all three in the Shoe Care Kit, packaged in a wooden crate made in Wisconsin. Shoe Care Kit, $55, American Made Market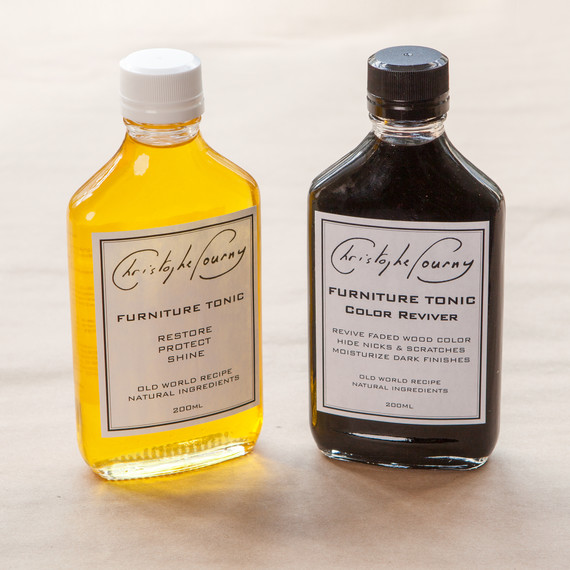 Furniture Care
Tonic
Christophe Pourny's product line started with this furniture tonic. The base is made of organic, unboiled walnut and linseed oil, which moisturize wood furniture. It also contains a natural drying agent. The tonic can be scented with natural essential oils such as sandalwood, rosemary, cedarwood, or lavender. 
$22, American Made Market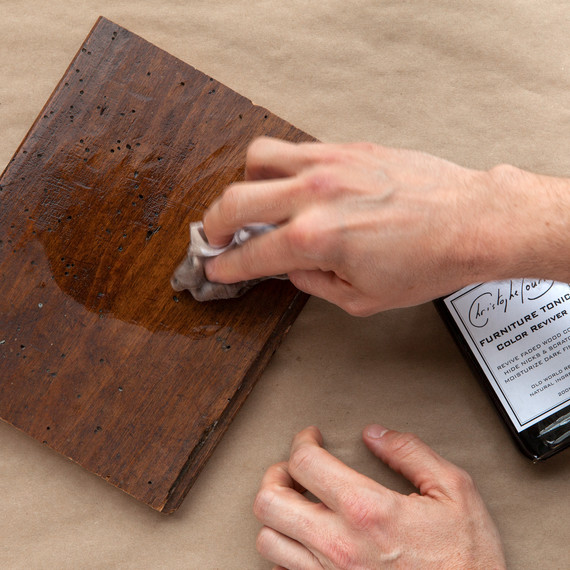 Color Reviver
Natural mineral pigments are added to the Furniture Tonic formula to create the Color Reviver. One application will give dark woods faded by the sun and wear a fresh look. The dark liquid also seeps into nicks and scratches, disguising them with a natural finish. 
$24, American Made Market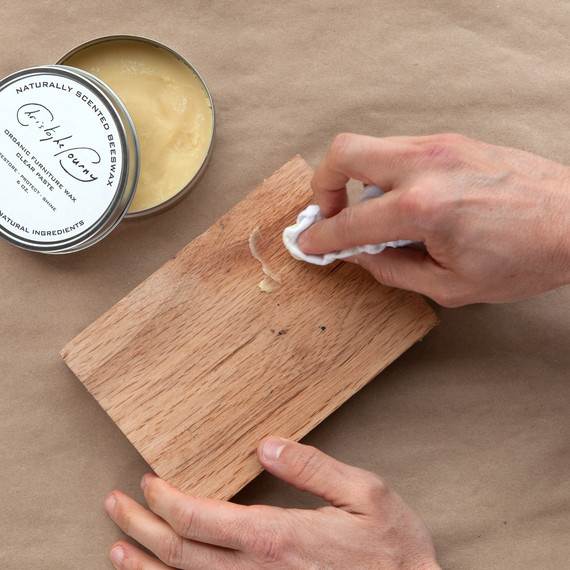 Paste Wax
Organic beeswax gives the paste wax a creamy, satin finish. Each tin is filled by hand in Christophe Pourny's Brooklyn studio. 
$24, American Made Market