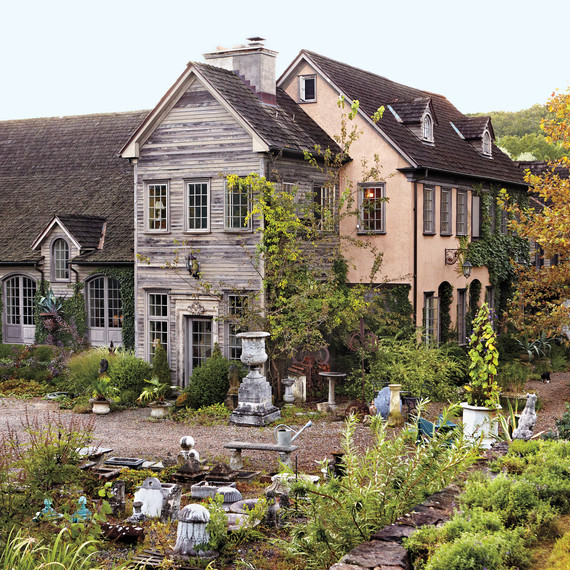 It's a summer afternoon, and Andrea Filippone doesn't have a thing in the refrigerator for dinner. So she grabs a basket and heads out the door of her Pottersville, New Jersey, home. But instead of hopping in her car, she strolls past half a dozen sundials, a stack of marble pillars, and a cluster of plinths stockpiled for sale. Then she hangs a right at a tarnished urn to climb the stone steps that cut into a hill. At the top, behind a six-foot hedge, is the vegetable garden, where she finds her twin daughters, Tessa and Isabella, 10, already rummaging around for dinner ingredients.
Twenty years ago, connecting with the land was what drove the newly minted architect to buy and salvage four disjointed barns that had been orphaned from their original dairy farm. "What do you do with four barns?" she recalls thinking. "You connect them into one living space." And that's exactly what she and her former husband, also an architect, accomplished. They didn't just prepare the blueprints, hand them over to contractors, and call it a day. "I was putting up drywall and insulation; we did this with our own hands," she says.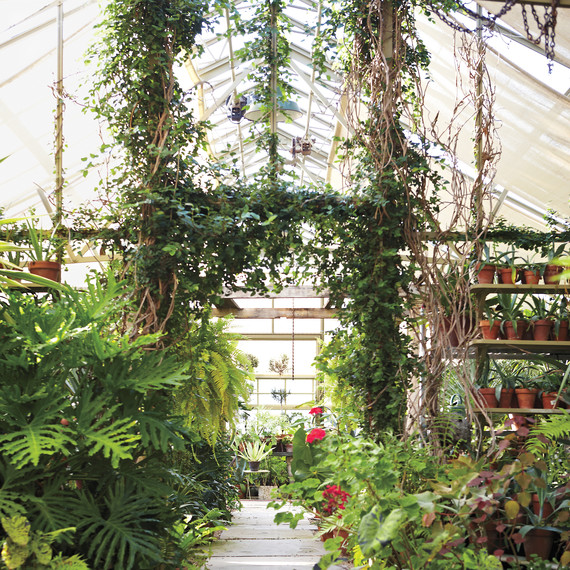 Her instinct for preservation also led her to acquire an old greenhouse along the way. Finding it was a fluke. Nearby Rutgers University was taking down the 6,000-square-foot structure. "They were literally going to trash it," she says. So she loaded the whole thing onto two trailers and had it transported home. Then she went to work adding architectural details to give the building more personality, and put it up in two sections flanking an orangery (a building used for growing citrus trees) that she had designed. The greenhouse is now home to her collection of succulents. It also houses her antiques business, AJF Design, which specializes in French and other European furniture, as well as in garden and architectural pieces.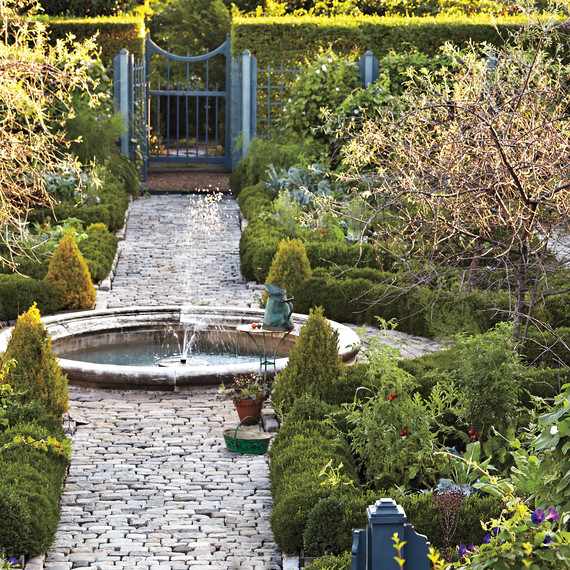 Of all her achievements on the property, the vegetable garden might be the most important. She patterned hers after the Chateau de Villandry, a famous French estate in the Loire Valley, with details from Versailles, and added a distinct New Jersey spin: The beds are surrounded by a solid high privet hedge and a fence -- for dual deer protection. ("Jumping both just can't be done.")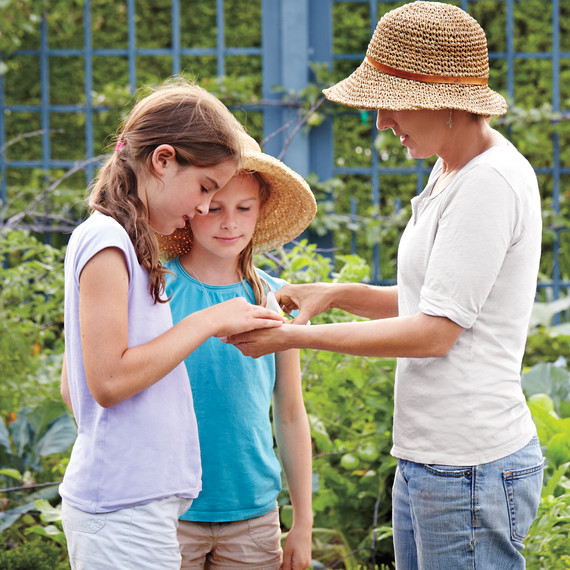 Then she set about making it an inviting place for the twins. It wasn't difficult; all she really had to do was keep their gardening tasks lighthearted and voluntary. To that end, Filippone gives the girls free rein to plant whatever and wherever they wish.
The interesting side story here is that it's all organic, with an emphasis on healthy soil. In addition to Diderot, their dog, soil organisms could be considered the family's other pets; the kids actually inspect the microbes under a microscope. In the end, it's the vegetable beds, with their organic cornucopia, that have turned into the family hub. "We can eat a whole meal from the garden," says Filippone. ("Well, you might need pasta," Isabella helpfully interjects.) And if the garden is stripped late in the season, that's okay: The kids learn the connection between the foods they eat and the seeds they grow. "Point is, this can be done," says Filippone. "Even if it's just a small pot of lettuce or some tomatoes in the backyard, when you grow your own food, you understand the whole process."