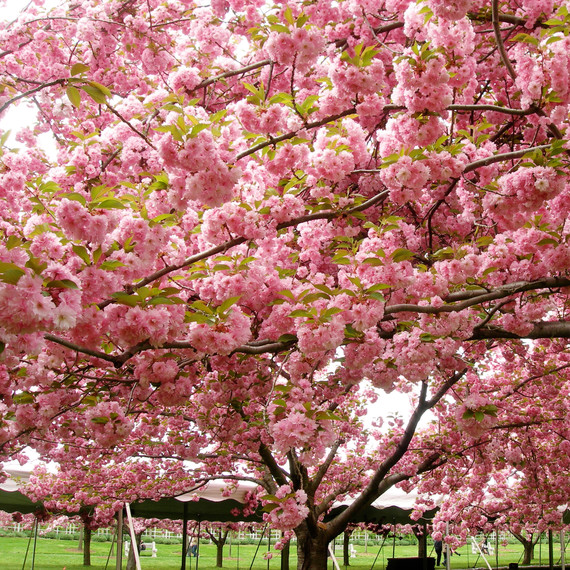 Ever since I was little girl, I would go see cherry trees in bloom (thanks, Mom and Dad). Those first visits to see the flowering blossoms in Toyko's Aoyama cemetery instilled a lifelong love for sakura (the Japanese word for cherry blossoms). Every year since, I have made a point to visit a park or garden to see these pink-and-white trees in bloom. For nearly two decades, that has meant yearly visits to the Brooklyn Botanic Garden. This lovely oasis nestled in the city has more than 200 cherry trees, including a magnificent double alle of 'Kanzan' trees, which is at its peak. It's not to be missed.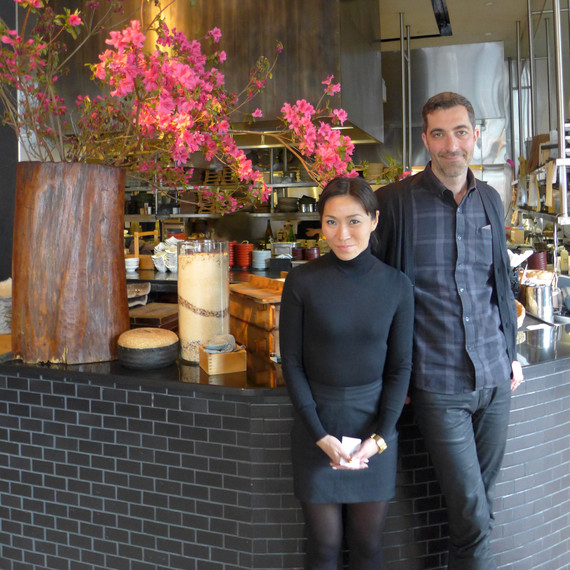 This year I was delighted to learn that Reika (left) and Jesse (right) Alexander, the owners of the delicious -- and beautiful -- restaurant En Brasserie, have created a special Cherry Blossom meal to celebrate this spring delight. The multicourse feast features seasonal fish, meat, and vegetable dishes that will incorporate some part of the cherry tree into the menu -- whether it's the wood (for smoking), the leaves, or the blossoms themselves.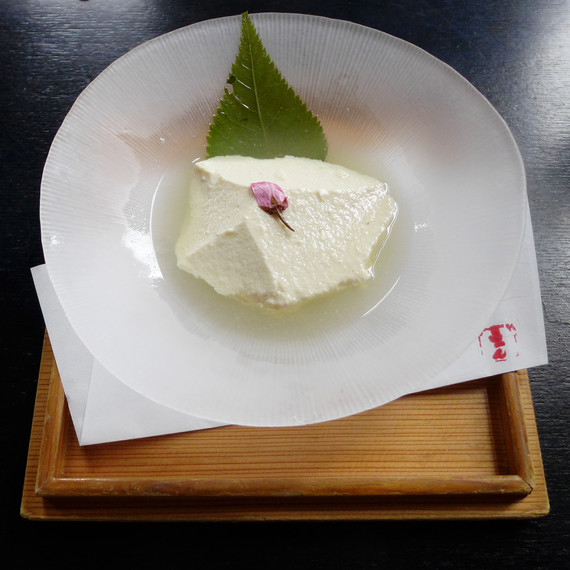 En is known for its homemade tofu. For this special meal, the tofu is served in a cherry leaf broth and garnished with a cherry blossom. The blossoms and leaves are brined, which impart a salty, yet slightly fruity flavor that matches well with the creamy tofu.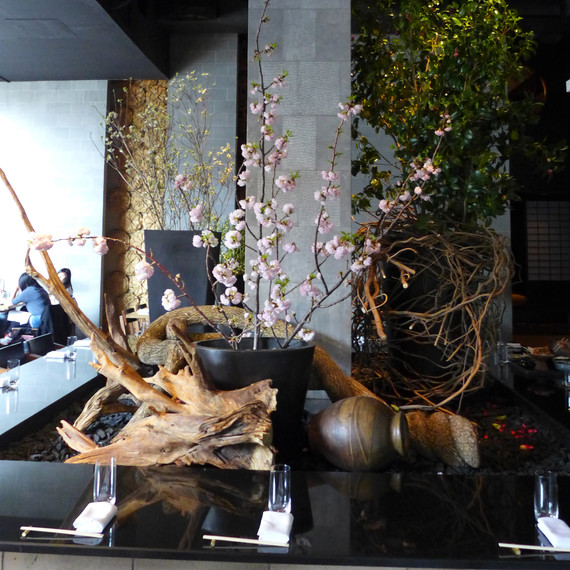 The kaiseki meal is being offered until May 11th. It's a wonderful way to celebrate this beautiful yet ephemeral bloom.