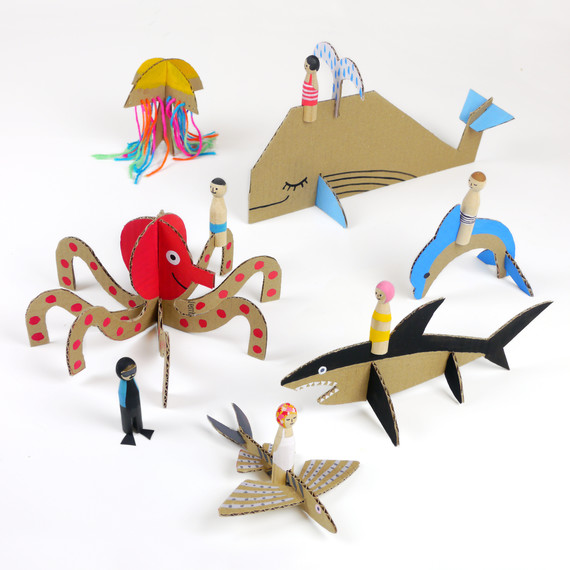 Bold, bright, and totally tactile, these peg-doll toys from Mr. Printables are a classic example of good, old-fashioned fun. 
These quirky little guys are nothing new: Dolls made out of wooden pegs date back to Victorian times. A quick cut across the bottom helps the dolls stand up straight, and painted faces and clothing lend them personality. 
Mr. Printables makes peg dolls even more fun with cardboard animals and vehicles the dolls can ride; just slip the peg over the cardboard edge. 
We love the summer set and its whimsical sea creatures: It's the perfect companion for long summer road trips or just playing on the porch.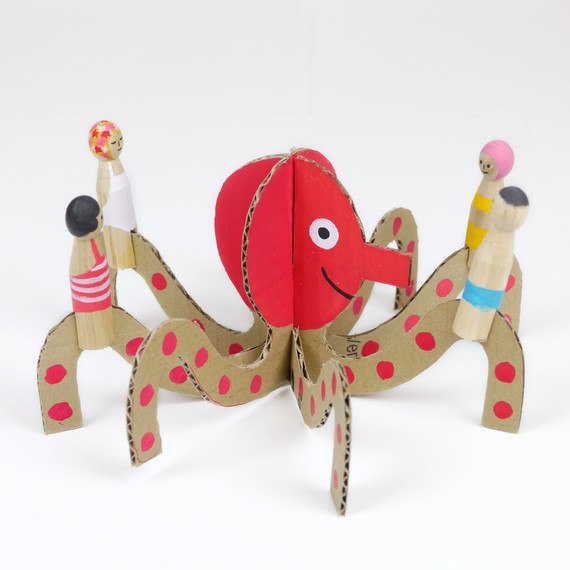 Peg Doll How-To
Learn how to make your own peg dolls. 
Get the Peg Doll How-To from Mr. Printables