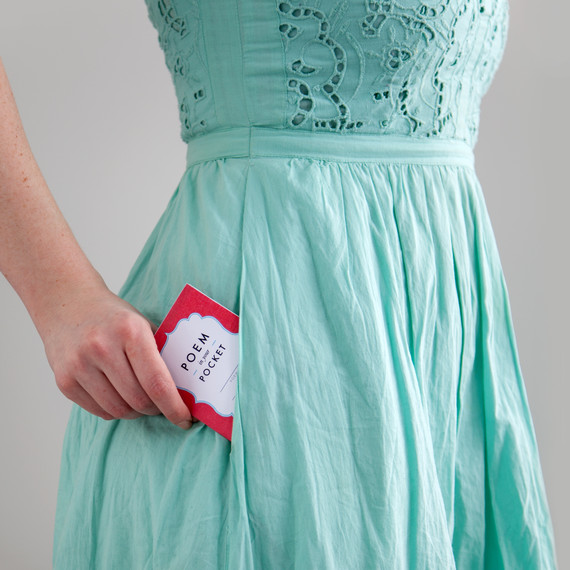 This Thursday is Poem in Your Pocket Day, in which you're encouraged to carry a poem of your choice and share it with whomever you encounter. Book club is celebrating in style, of course! We shared some clip art with you last week -- and we hope you've had a chance to download it, print it out, and fill it in.
We've been loving the poems you've been reading during National Poetry Month, and we have a few new -- and shorter! -- ones to share with you. 
We're excited about Poem in Your Pocket Day -- and poetry month in general -- because it's given us a chance to learn about a lot of authors and their work in a short amount of time. Our book club members have varied tastes in poetry, so it's been fun learning which verses appeal to different people.
We can't wait to see what you like this Thursday. Make sure to share photos of your pocket poems with us and the Academy of American Poets using the Twitter and Instagram hashtag #pocketpoem.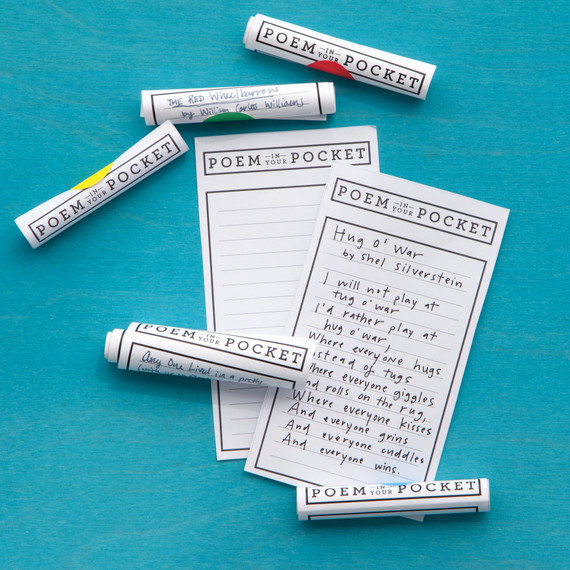 Download our Poem in Your Pocket scroll templates here!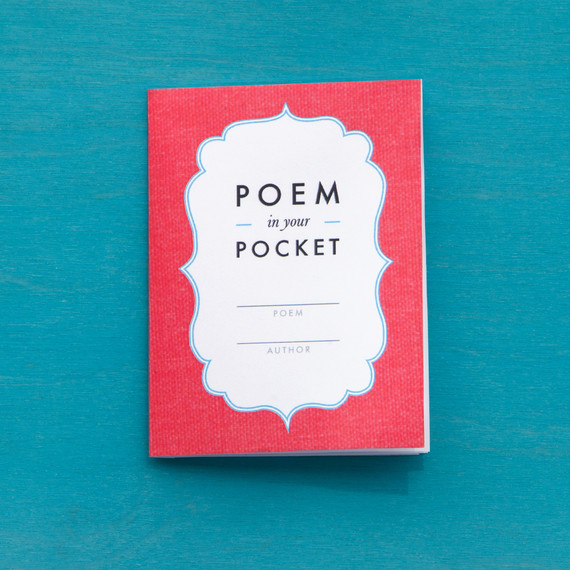 Download our booklet templates here!