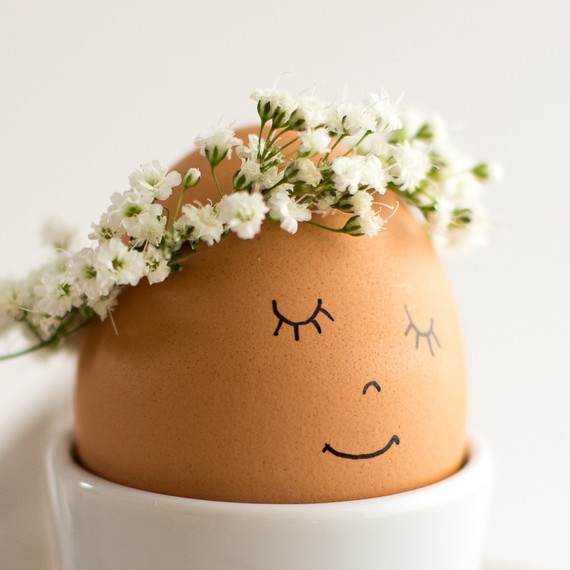 Supplies needed:
Baby's breath
Scissors
2 six-inch pieces of 28-gauge wire
Hard-boiled egg
Permanent marker
First, cut small pieces of baby's breath.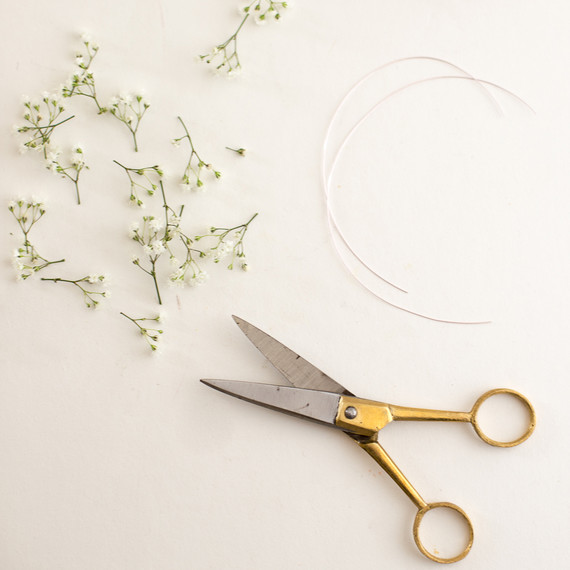 Use one piece of wire to make a circle to fit the top of your egg, twisting the ends around each other to secure.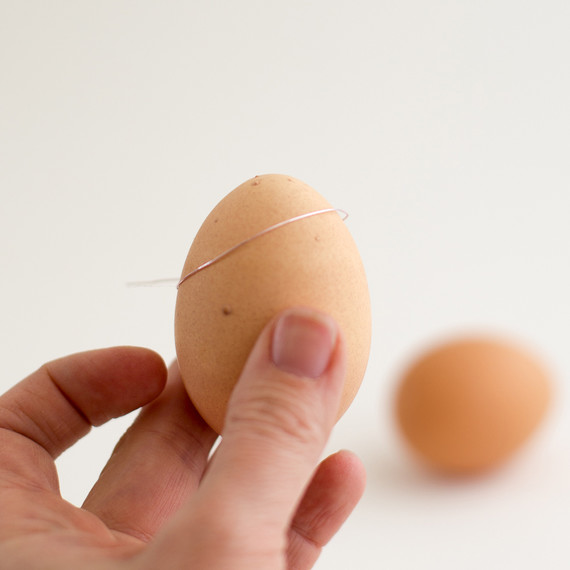 Use second piece of wire to wrap cut pieces of baby's breath to the circle, each overlapping the last piece.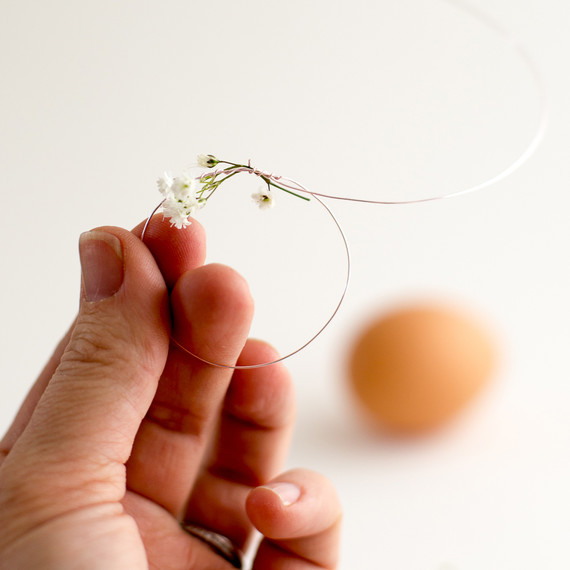 When you come back to the beginning, cut wire.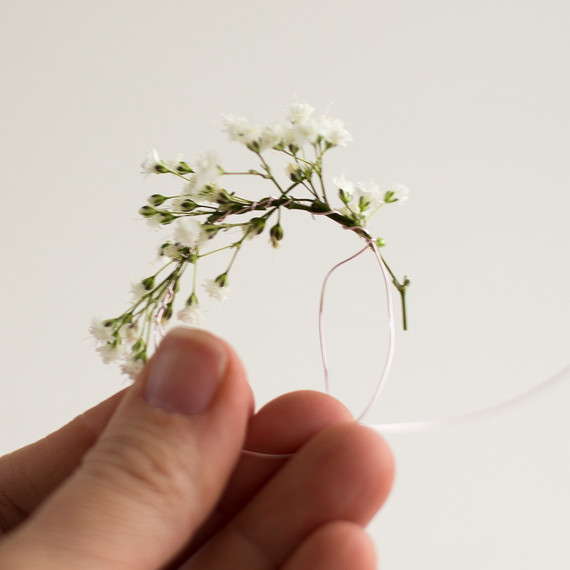 Draw face, place crown, and display.