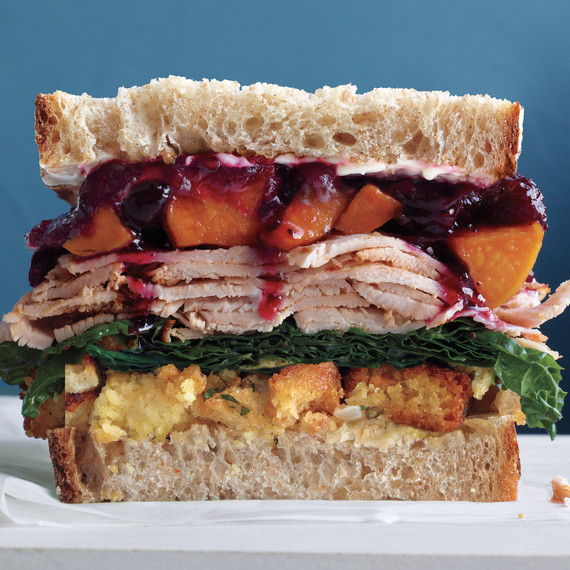 It's tough to create a sandwich that's not great with Turkey Day leftovers, but there are a few tricks that will make it utterly irresistible. Use our tips to build a sandwich so tasty you'll crave it the other 364 days of the year.
1. Start smart. The bread should serve as a sturdy foundation, so use a thick slice (we like Pullman or sourdough). Toasting helps ward off sogginess.
2. Pile on the potato. Sweet potato that is! Just like the perfect forkful of Thanksgiving dinner, the key to a delicious leftover sandwich is striking the right sweet-savory balance. You can use a few roasted wedges, but a smear of sweet potato casserole is a smart addition, too.
3. Go condiment crazy. Gild the lily with zingy cranberry sauce and a bit of mayo. Although mayonnaise may not have been a part of the original feast, we've still never met a sandwich that wasn't improved by a bit of the creamy condiment.
Here's another take on the wonderous turkey sandwich, cue the cheddar and green apple: