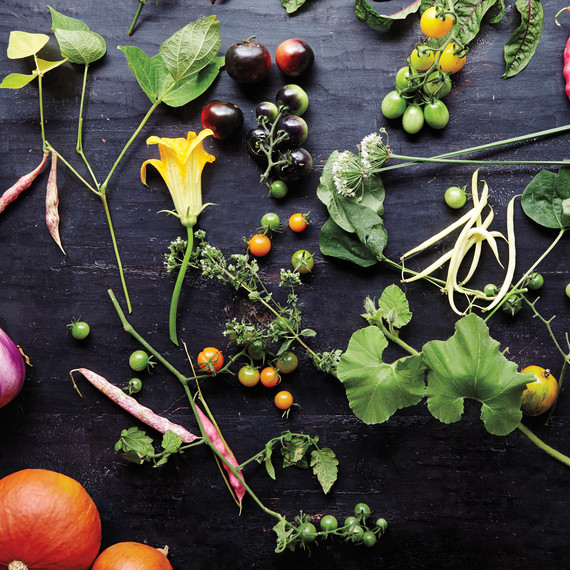 Ceramicist Frances Palmer is an avid cook and baker and creates gorgeous edible arrangements. She grows vegetables and herbs that both look good and taste delicious in her Connecticut garden. Here are her favorite plants to grow and use for arranging as well as cooking. 
'Tongue of Fire' shelling beans
"These mottled red-and-white beans (above bottom left) and pods are so beautiful that I tend to hoard them."
'Gretel' white eggplants
"Sculptural with a gorgeous shape and pure white color, this miniature variety is also tasty."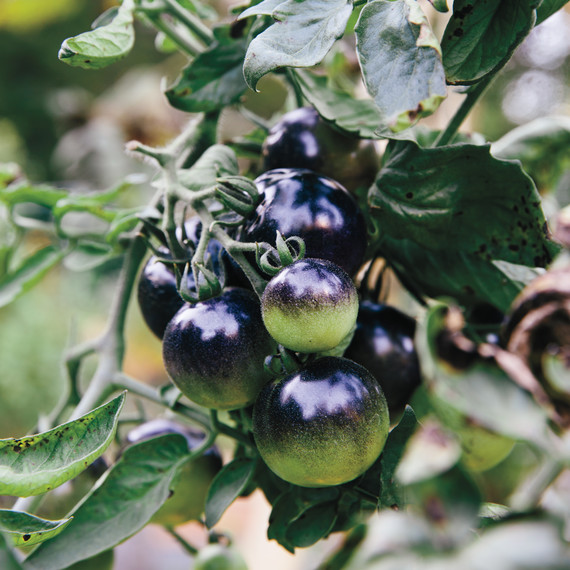 'Indigo Rose' tomatoes
"I love how they change from green-and-black to a deep reddish-purple as they ripen."
(Learn more about the blue-black tomatoes and other unsual tomatoes)
Fraises des bois
"I eat some alpine strawberries every morning, plus they look pretty in arrangements."
'Velour' filet beans
"The lovely dark-purple beans turn green when cooked but rarely make it to the pot, because I eat them straight off the vine.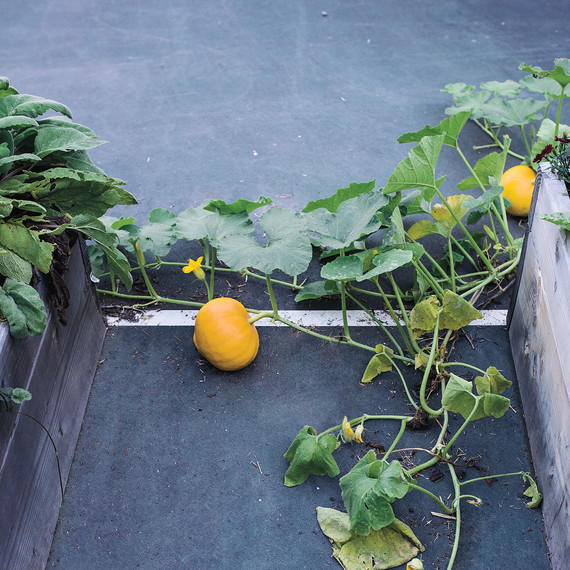 Kabocha squash
"The most delicious and sweetest squash for baking. It's hard to find at farmers' markets, so I make sure to plant it each year."
Chioggia beets
"It's a treat to cut one of these delicious beets open. They are red-and-white-striped!"
Dill
"The tall edible flowers add height to a bouquet. Plus, this herb makes every salad pop with flavor."
Get Frances Palmer's garden-fresh recipes