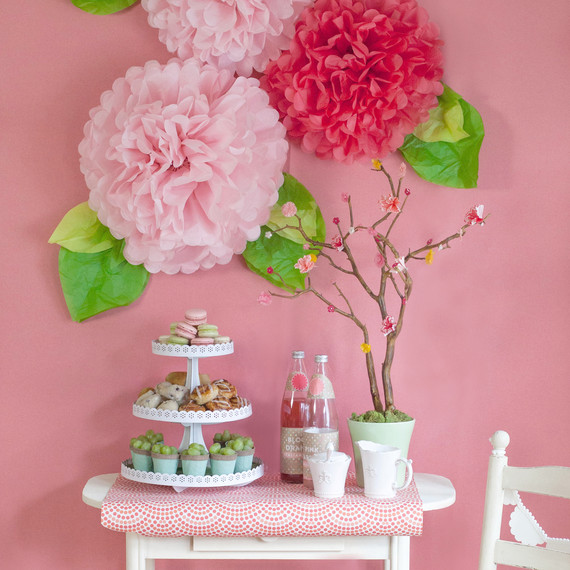 The gorgeous paper pom-poms became a large-scale blooming backdrop when I added leaves.
The leaves were made from tissue paper in two colors and each leaf had several layers of the tissue to give extra depth. Each of the pom-poms come with a wire that is used to hold the bunched centers. I looped the ends of the wire into a circle and hung it onto a small nail in the wall.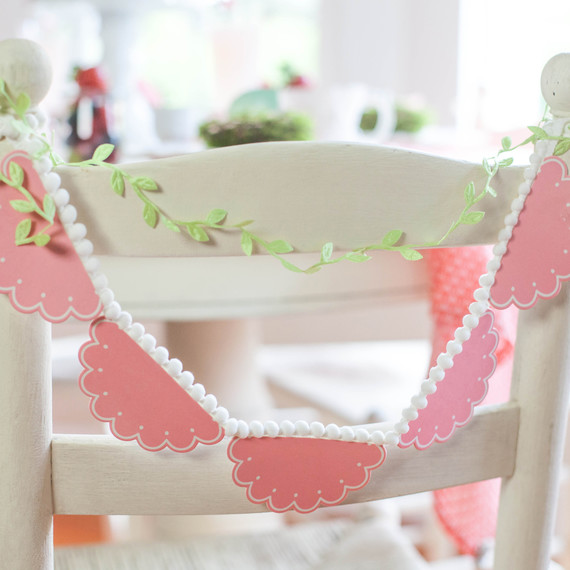 The Vintage Girl pink coasters became a chair garland:
1. Cut coasters in half.
2. Attach to pom-pom trim using a hot-glue gun and accent with a pretty leafy ribbon.
3. Hang from backs of chairs.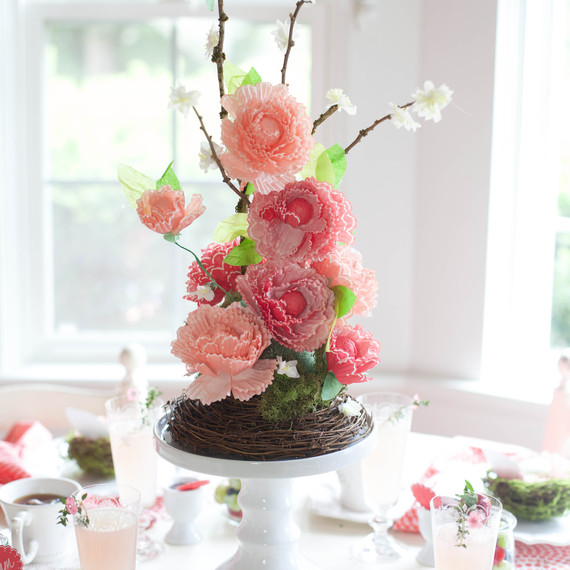 The flower stickers, both the tissue and acrylic versions, become a blooming branch to finish the look.
Martha Stewart Crafts Products used: Pink Layered Pom Pom Stickers, Vintage Girl Specialty Ribbons, Vintage Acrylic Flower Embellishments, Vintage Girl Pink Pom Poms, Vintage Girl Cupcake Wrappers, Vintage Girl Food Picks, Vintage Girl Coasters, Doily Lace Cupcake Stand, and the Circle Edge Punch Starter Kit, all available at Michaels Craft Stores.