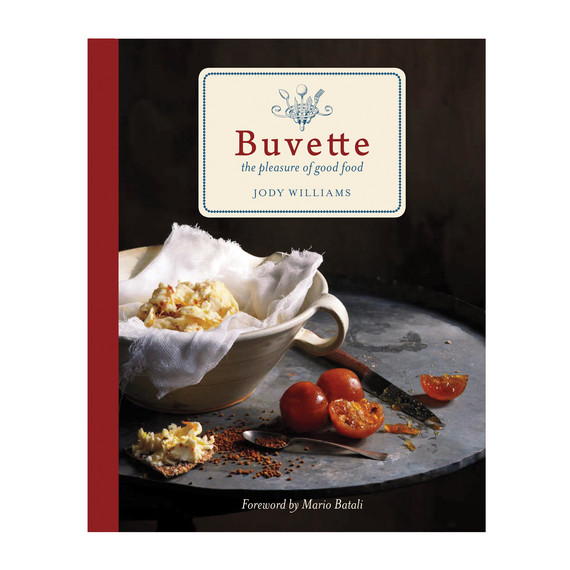 Buvette: The Pleasure of Good Food by Jody Williams with Julia Turshen, with photographs by Gentl and Hyers (Grand Central Publishing), $30
Stumbling upon Buvette, Jody Williams's gastrotheque in New York City's West Village, is like discovering a treasure: The tiny jewel of a restaurant is impossibly cozy and welcoming, with French-inspired food that
 is casual, inventive, and utterly irresistible. It's a favorite spot of Martha's and our editors'.

Buvette may seat only a handful of people, but Williams's cookbook means we can all reproduce its culinary wonders at home. This is not a fussy chef's cookbook -- the rustic simplicity of her food allowed her to write recipes any cook can follow. Williams herself is not classically trained; her sense of curiosity and adventure took her to Europe and Japan, where she apprenticed in kitchens and soaked up everything culinary that she could.

Like the restaurant, the book has a little of everything -- breakfast treats, crepes, egg dishes, snacks and salads and sandwiches, vegetables, pizzas, soups, traditional French main courses like choucroute garnie, desserts, and more -- all with gorgeous photographs by Gentl and Hyers, and charming, reassuring tips and advice. It sounds like a lot for a single volume, and it is -- but Williams is a master at fitting wonderful things into not-so-
big packages.
Eggs over sauteed asparagus with Parmigiano-Reggiano would be a welcome meal at any time of day.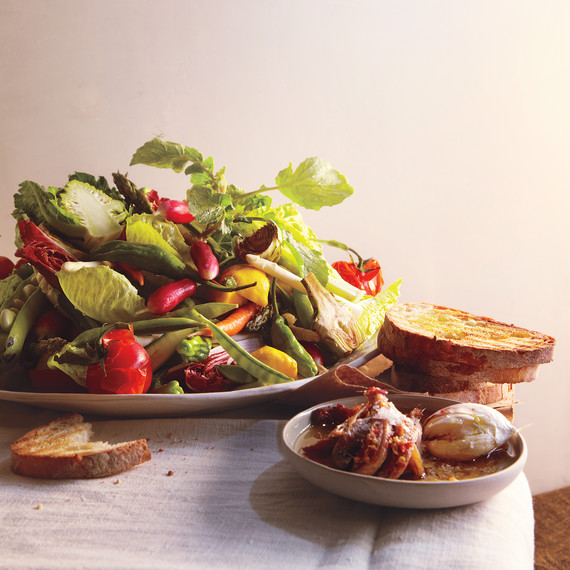 Pinzimonio (Italian crudites with good olive oil) is simple yet satisfying.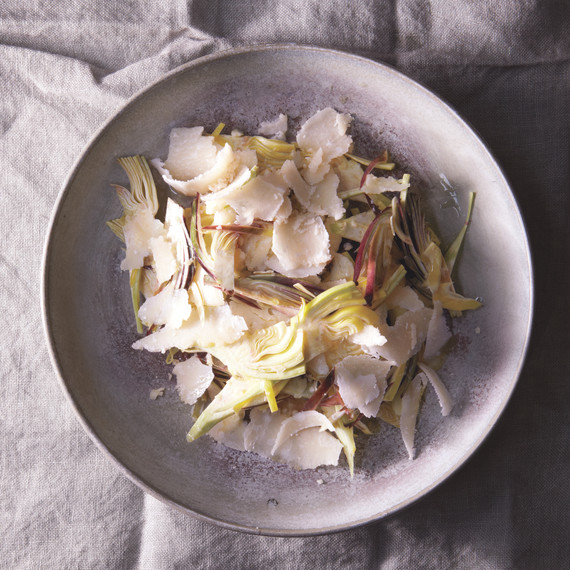 Williams declares artichokes her favorite vegetables "in the entire world"; one way she serves them is raw in a salad with lemon juice, olive oil, and shavings of cheese.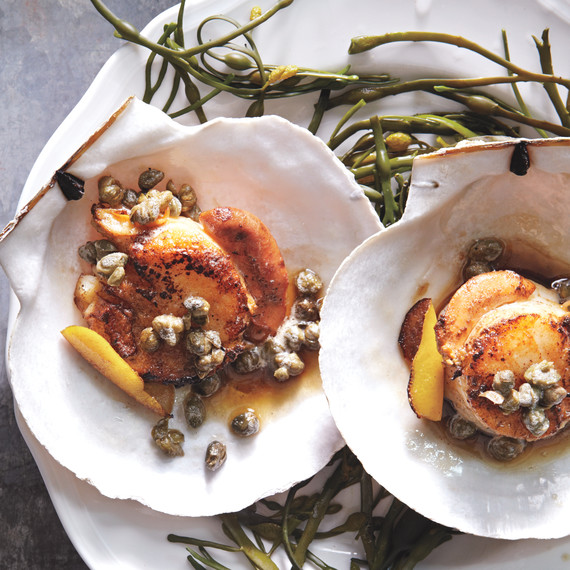 You would never guess that five ingredients are all you need to make scallops with nutty brown butter.