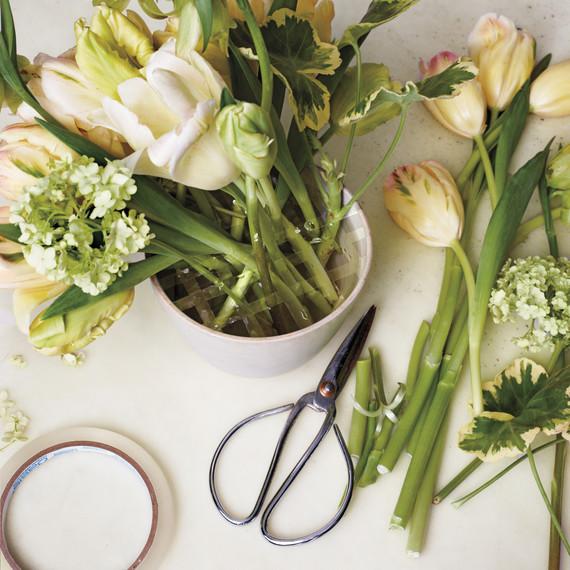 1. Attach strips of clear floral tape (available at garden and craft-supplies stores) in a grid pattern across the mouth of the vase, spacing them about an inch apart.
2. After trimming the stems, start placing flowers in the middle of the grid, beginning with the tallest ones.
3. Continue adding blooms, working toward the edges.
4. To hide the tape, tuck in the outermost ring of flowers or foliage at an angle.
Blooming Beauties