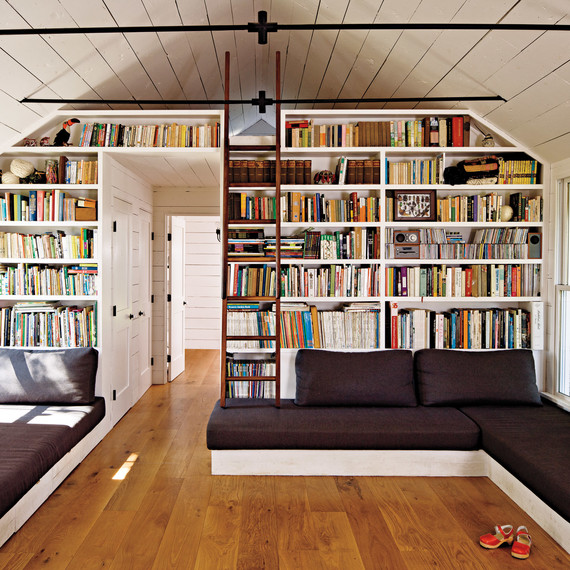 Books
Only keep books you truly love, and purge the ones you didn't enjoy or will never read again. If you're on the fence about getting rid of a book, check if it's available as an e-book or still in print (most kids' classics never go out of print).
Photographs
You're better off scanning old prints than letting them disintegrate in a box. Take them to a professional photo shop, or scan them onto your phone with an app like Ancestry.com's Shoebox. As you take new photos, avoid another pileup by creating digital folders, organized by month or occasion. And only get prints made if you plan on framing them.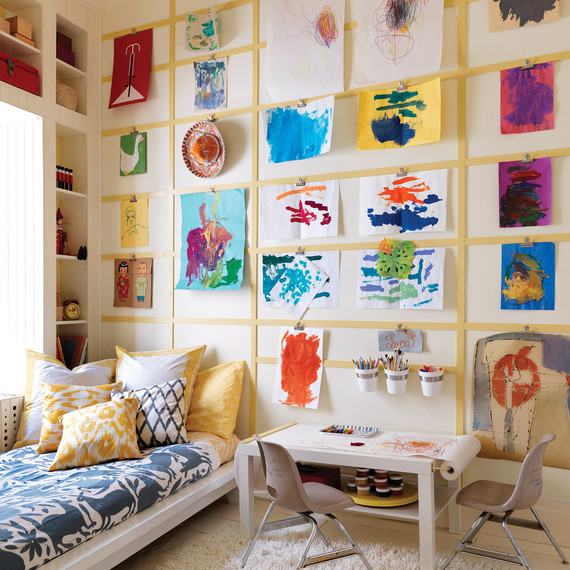 Children's Artwork
Collect the items in a bin, and comb through it periodically (every six months or so), since identifying the keepers is easier with some distance. Put a few favorites in a portfolio, and photograph the rest for a digital gallery. (Mail off almost-keepers to loved ones.)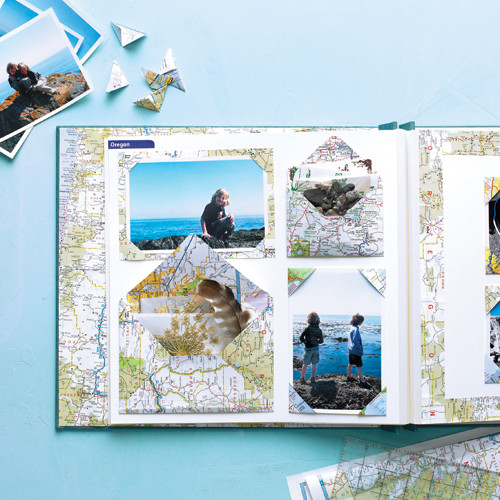 Keepsakes
Photograph knickknacks, toys, and other sentimental things before parting ways with them. Take it a step further by creating a photo book on a site like Shutterfly and enlisting family members to share memories in the captions.