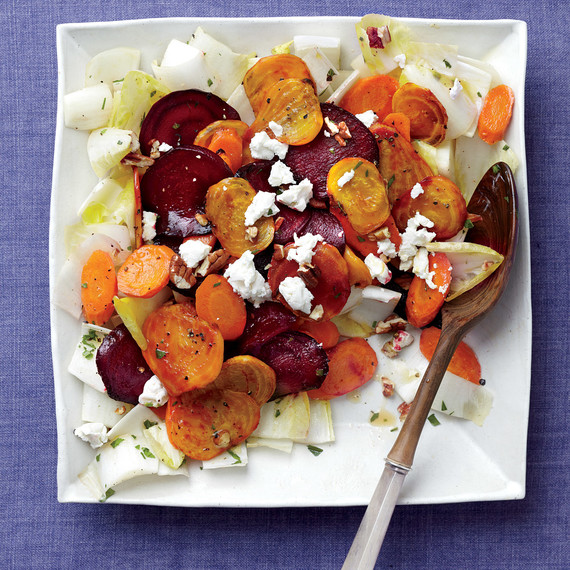 Eating fresh, crunchy salads loaded with seasonal produce is definitely the way to go in summer. But in winter, that same produce can be scarce, more expensive, and just not as tasty out of season. Plus, we're craving foods that are hearty and satisfying right now. Does that mean we should forgo light, healthy meals all winter? No. Just follow these strategies, and check out some of our absolute favorite cold-weather salads.
1. Stick to sturdy greens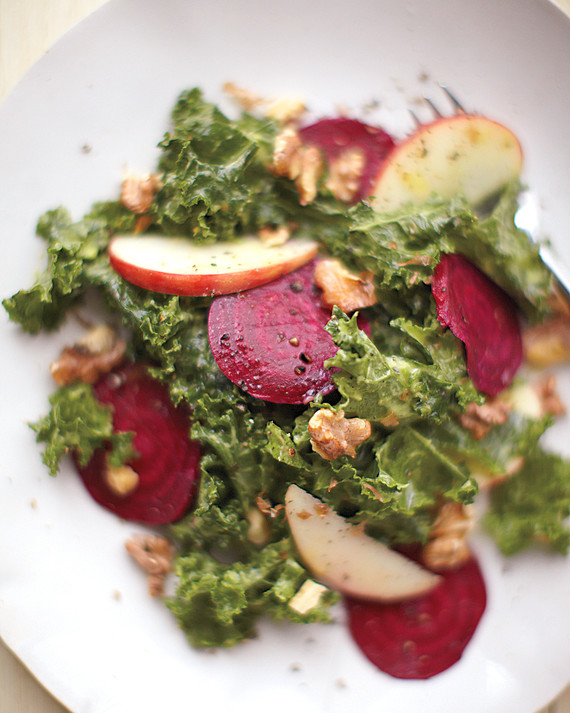 Get our Escarole Recipes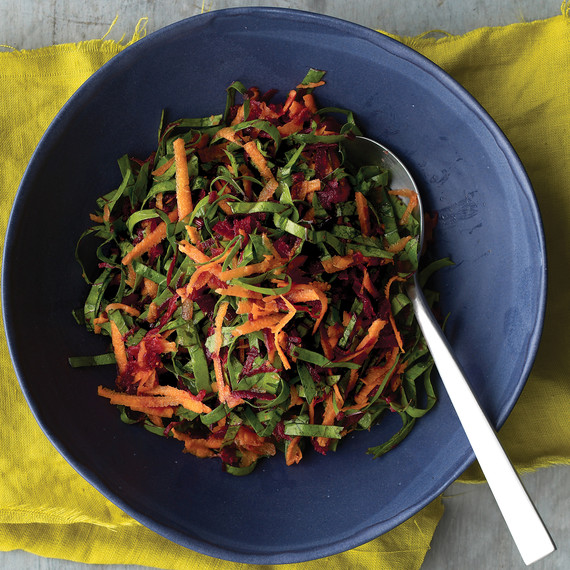 Root vegetables like parsnips, beets, and carrots are at their sweetest when they're grown in cold weather. Sometimes they don't even need to be cooked -- just shave them with a vegetable peeler or shred them with a food processor.
TRY IT:
Get our Parsnip Recipes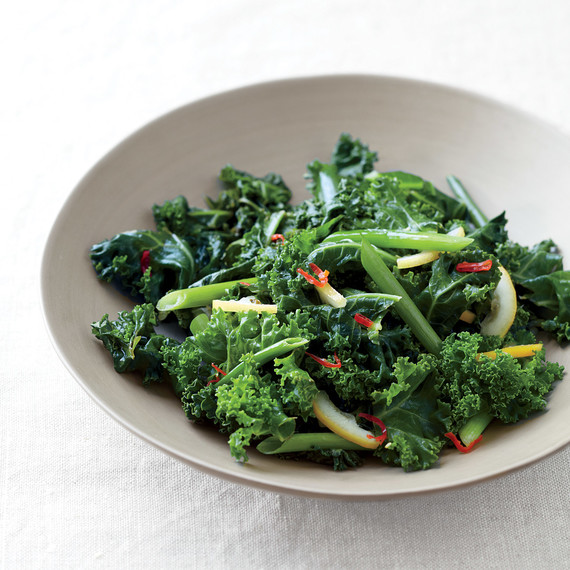 Some seasonal greens, like Swiss chard, beet greens, and some kale, benefit from a quick turn in a hot pan with a little oil and other flavorings.
TRY IT:
Sauteed Swiss Chard with Orange
Get our Swiss Chard Recipes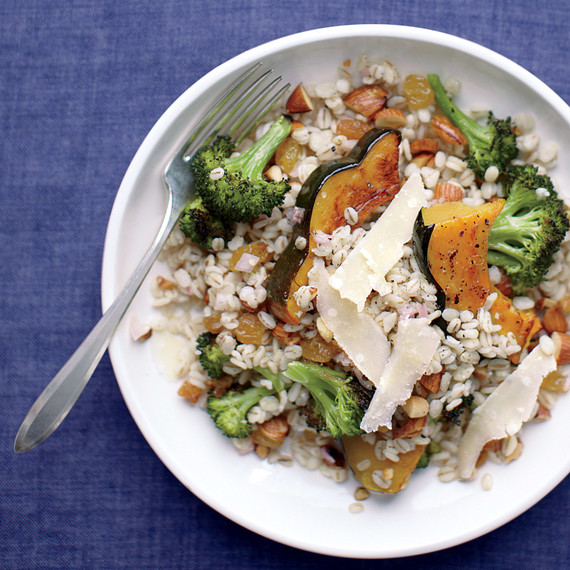 A big tray of fragrant, caramelized roasted vegetables can go head-to-head with a seasonal tomato salad any day. Use the roasted vegetables as the starting point for a salad, as a sweet accent on top of bitter greens, or mixed into grains.
TRY IT:
Roasted Vegetable Salad with Poached Eggs