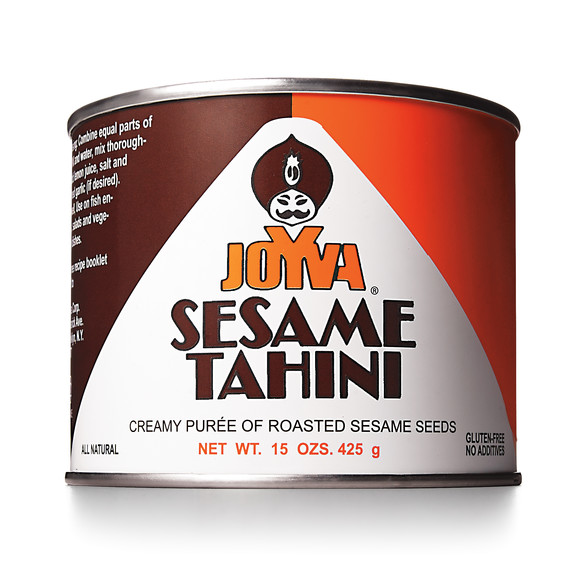 Made of nothing more than ground hulled sesame seeds, this aromatic paste is akin to natural nut butter but has a thinner consistency and a more subtle flavor. It's used extensively in Middle Eastern cuisine, often as a key ingredient in side dishes or mixed into a condiment. In fact, you probably have some left over from the last time you made your own hummus. But don't limit tahini to hummus -- it's excellent in other dips, as well as in everything from eggs to roasted fish to cookies.
Smart Snack
Tahini & Honey
Stir 1 part honey into 2 parts tahini and serve with crisp apple wedges for a savory-sweet snack.
Separation Anxiety
Don't worry about the liquid at the top of the tahini container: It's simply the oil, which naturally parts from the paste. Just stir it until thoroughly combined. Tahini can be stored at room temperature and should be used within six months.
Good Buy
A favorite of our food editors, Joyva tahini has a deep flavor.
Stir
Mix 2 to 3 tablespoons tahini into the yolks of 6 hard-cooked eggs for a twist on deviled, or into puréed red lentils for a hummus update.
Drizzle
Drizzle tahini over roasted fish or root vegetables just before serving; sautéed kale or collards dressed with olive oil and lemon juice; or warm new potatoes with minced chives.
Spread
Spread tahini onto bread as a flavor booster for chicken- or egg-salad sandwiches loaded with avocados, carrots, cucumbers, and sprouts.