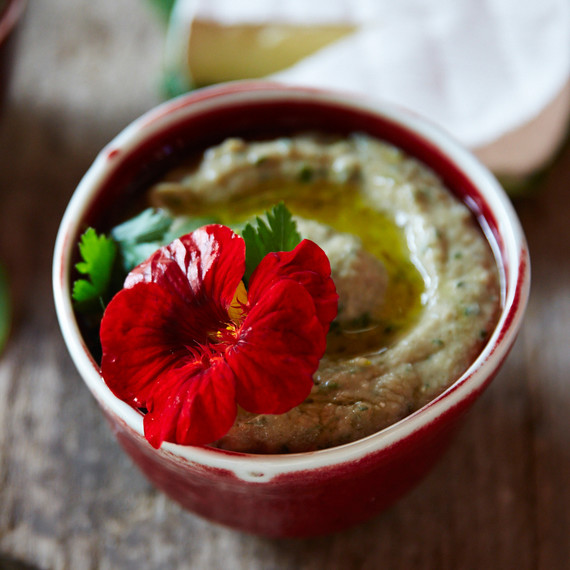 1/4 cup extra-virgin olive oil, plus more for baking sheet and drizzling
3 medium eggplants
1 clove garlic
1/4 cup chopped fresh flat-leaf parsley
1/4 cup crumbled feta cheese
2 teaspoons fresh lemon juice (or to taste)
Coarse salt and freshly ground pepper
1/2 baguette, cut into thin slices and toasted, for serving
1. Preheat oven to 425 degrees.
2. Brush a rimmed baking sheet with oil; place eggplants on sheet and pierce with a sharp knife. Roast until the skins are shriveled and soft, about 1 hour.
3. Let cool. Scoop flesh into a food processor. Add garlic, 3 tablespoons parsley, feta, and lemon juice; season with salt and pepper. Puree until smooth. Transfer to a bowl, top with remaining 1 tablespoon parsley, and drizzle with olive oil; serve with toasts.
Contributor recipes are not tested by the Martha Stewart Living test kitchen.