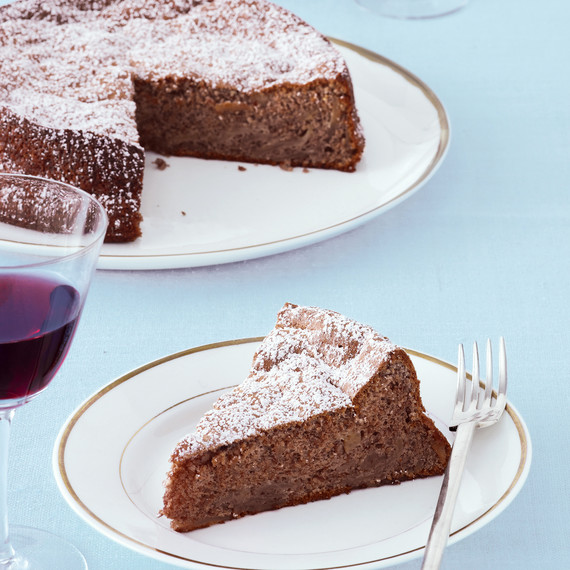 There's more to this versatile ingredient than matzo ball soup. Matzo meal (and its more finely-ground relation matzo cake meal), which is kosher for Passover if handled by kosher standards, often replaces flour in chametz-free recipes. We've used it to lighten the texture of baked goods (like the apple-pecan torte shown here), fill out vegetable fritters, and as breading for chicken or fish -- and we bet you can think of a few more inspired ideas.
Even better, you don't have to purchase a separate box to get in on the matzo-meal magic: Make your own by grinding matzo in a food processor. Using your hands, break the sheets into one- to two-inch pieces, then gently pulse until your desired consistency is reached. Larger crumbles might work well sprinkled over a gratin, but you'll want it fine and uniformly ground if you'll be baking with it.
See more of our best matzo recipes -- and please share any matzo meal tips or ideas in the comments.