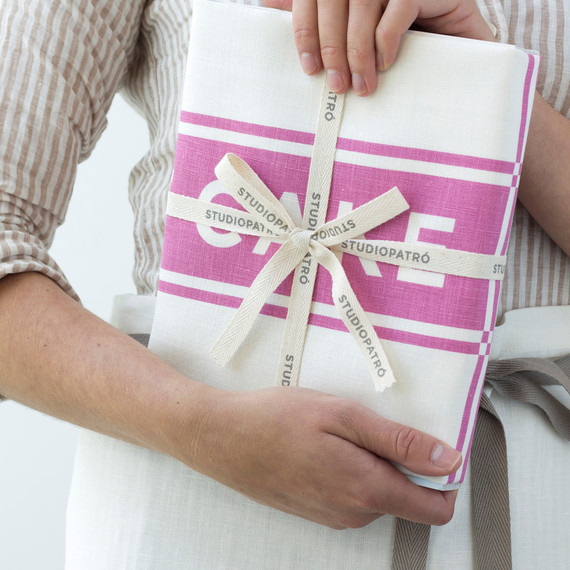 Wrap It Up!
Here's our step-by-step wrap of "Martha Stewart's Cakes" with our Piece of Cake tea towel. So simple and a perfect pair!
Buy the "Piece of Cake" Tea Towel
Tea Towel Cookbook Wrap How-To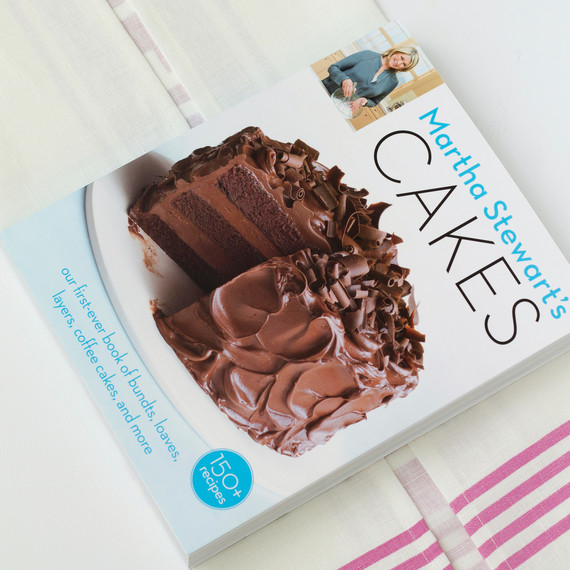 To begin, fold the tea towel to match the length of the book. 
Position the tea towel on the cover of the book.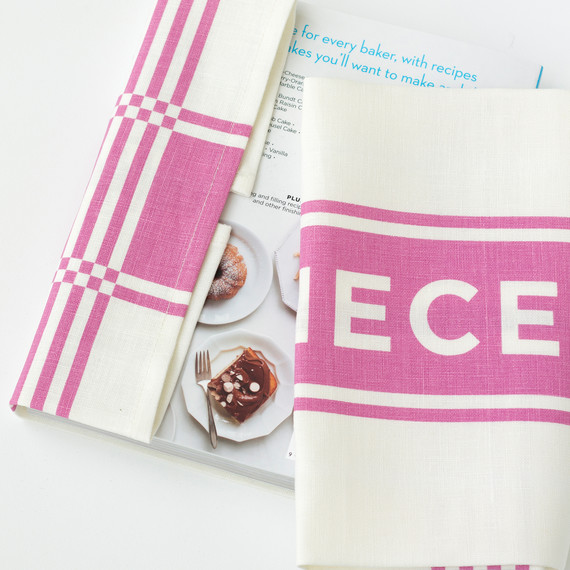 Fold and wrap the ends of the towel on the back of the book.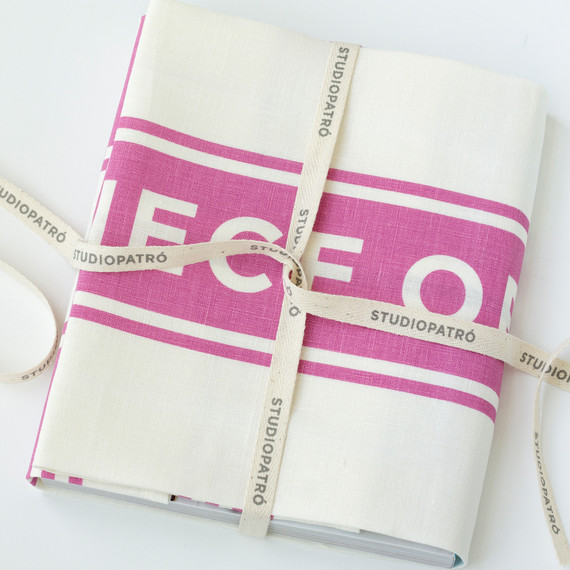 Center the ribbon vertically on the front, twist on the back, and ...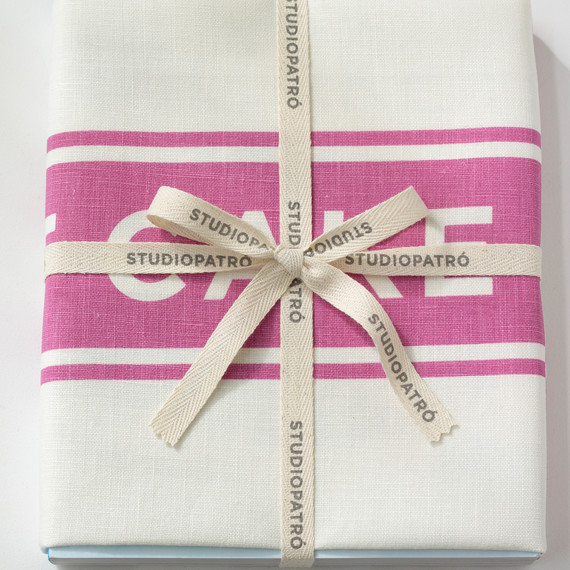 ... tie a simple bow on the front. You're done!