Seafood has a reputation for being hard to cook -- but that's just not true. It's actually quick and easy; and once you get schooled in a few simple techniques, you can cook almost any seafood dish. Fish and shellfish lend themselves to many different cooking styles too, which can help you mix it up even more.
Fish has very little connective tissue and fat, so there is a fine line between perfectly cooked fish and an overcooked dinner. When cooking fish, a general rule is to allow 10 minutes of cooking time per inch of thickness -- measuring at the thickest point of the fillet. The time can vary depending on the type of fish, so check before the 10-minute mark. Test your skills by making Halibut with Avocado-Pineapple Salsa.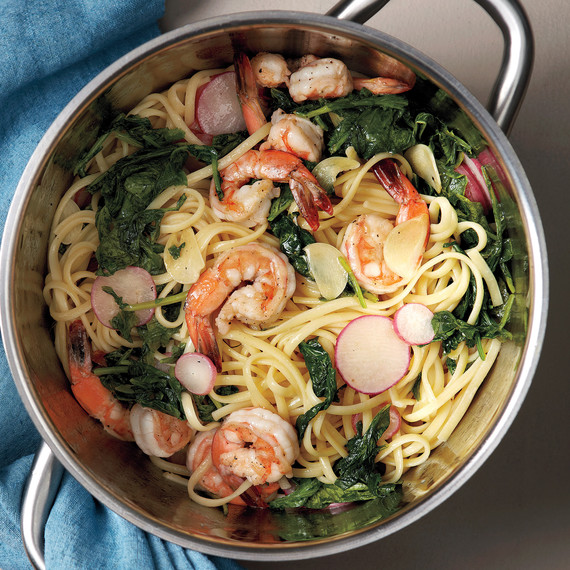 Shrimp turn pink and become firmer when they cook. A sign of doneness is when the flesh becomes opaque throughout. It takes just two to five minutes to boil or steam one pound of shrimp (depending on the size). Get your shrimp fix with Buttery Shrimp and Radish Pasta.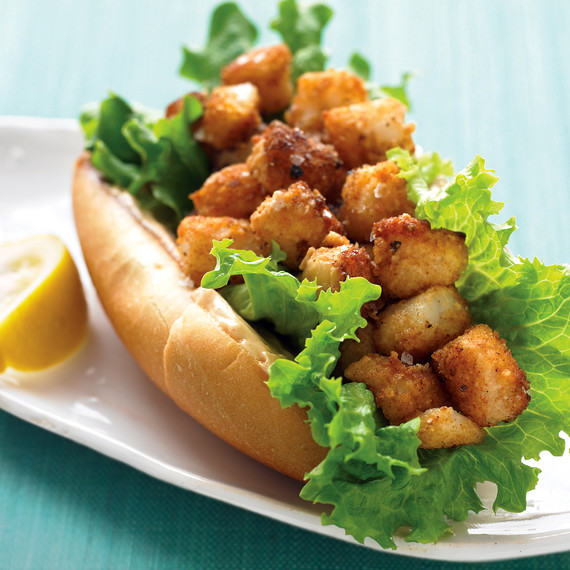 Scallops also become opaque when cooked. The size of your scallops will determine their cooking time. Cook sea scallops for about two to three minutes per side. Bay scallops are smaller and take about two to three minutes total. Our Bay Scallop Po' Boy with Spicy Mayo is a delicious way to enjoy these tiny morsels in a classic New Orleans sandwich (with a twist).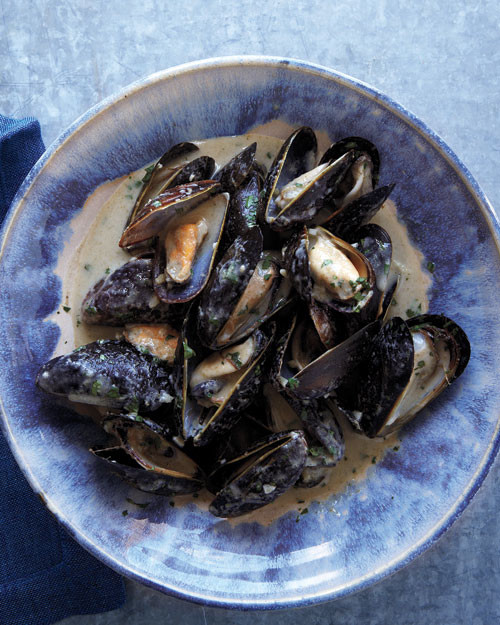 Mussels and clams open when they are done cooking, which usually takes five to seven minutes for mussels and slightly longer for clams. To avoid a gritty dinner, soak the mussels and clams in a bowl of cold water to get them to release any sand. Try serving Coconut-Curry Mussels with rice for a hearty meal.