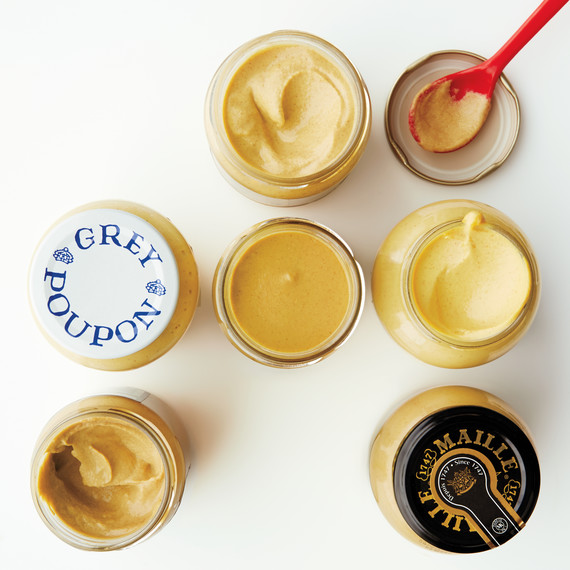 Dijon Mustard
Our first ingredient superstar is a condiment we use every which way. Dijon mustard adds a pungent tang to anything it touches, in addition to mild mustardy heat. It lends its creamy texture to sauces and coatings, and even helps emulsify dressings. Check out how we take advantage of this ingredient lifesaver in our Herb-Crusted Salmon with Spinach.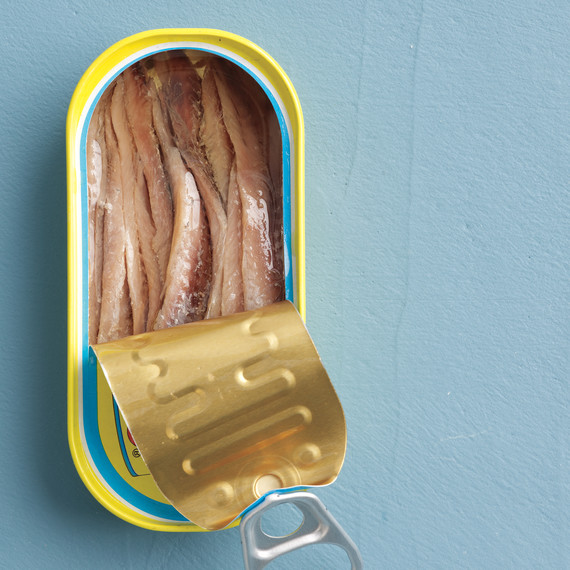 Anchovies
You may think you hate them, but once anchovies are added to a dish, you'd never know they were there. What you will taste is a rich savoriness known as umami. This flavor adds depth to a dish in no time. Salads, pastas, and even dips can all benefit from these little fish. Try them out in this Oricchiette with Broccoli Rabe.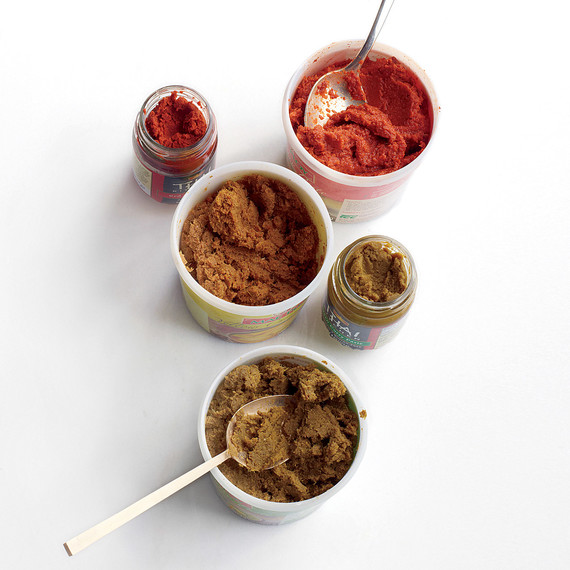 Curry Paste
It offers an instant infusion of Indian or South Asian flavor. Available in several varieties differing in color, spice variety, heat level, and more, curry paste is the ultimate flavor "cheat." Check out our Curry Paste Guide to decide which type is best for you. Just a spoonful can transform sauces, meat rubs, or stir-frys. For a better-than-takeout curry in 30 minutes, try this Green Chicken Curry; it gets a huge boost from Thai green curry paste.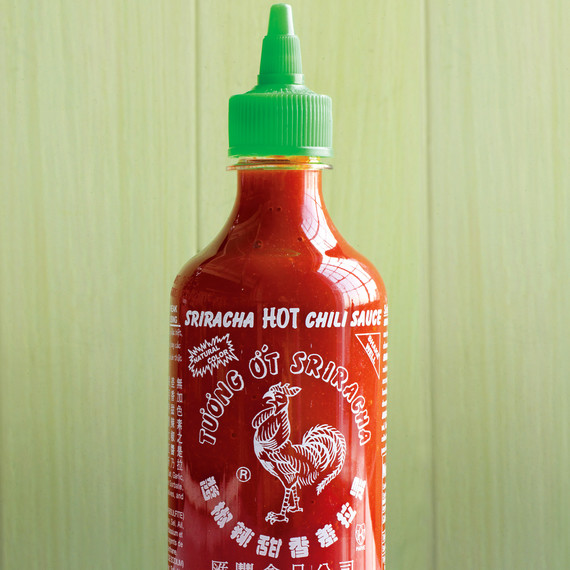 Sriracha
Unless you've been living under a rock, you've probably seen sriracha sauce everywhere by now. A bold combo of heat, garlic, sweetness, and tang, it's the ultimate multitasker. Use it to make an exciting salad like this easy Citrus-Bok Choy Salad with Crispy Ramen.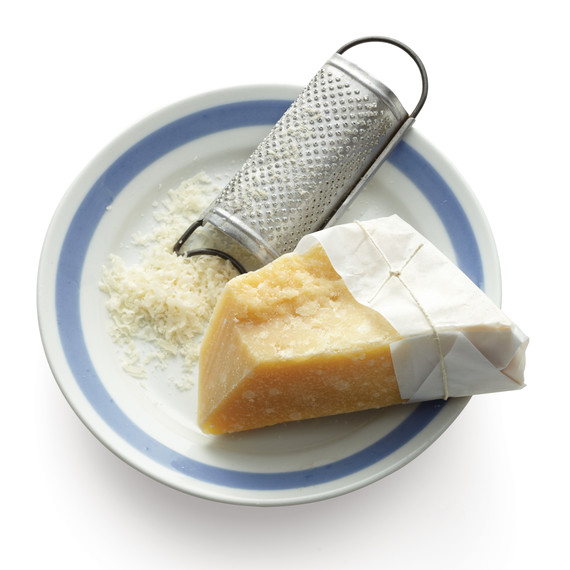 Parmesan
Tempting as that green can sitting on your shelf may be, step away. Freshly grated Parmesan is our next high-impact ingredient. Invest in a small block for countless dinner pick-me-ups -- just a little bit goes a long way in amping up many standby recipes. The salty, nutty goodness of Parmesan cheese helps enrich staples like pastas, sauces, veggies, and more. Even plain polenta goes to another level with a couple tablespoons of Parmesan in this Chicken with Parmesan Grits and Tomatoes.