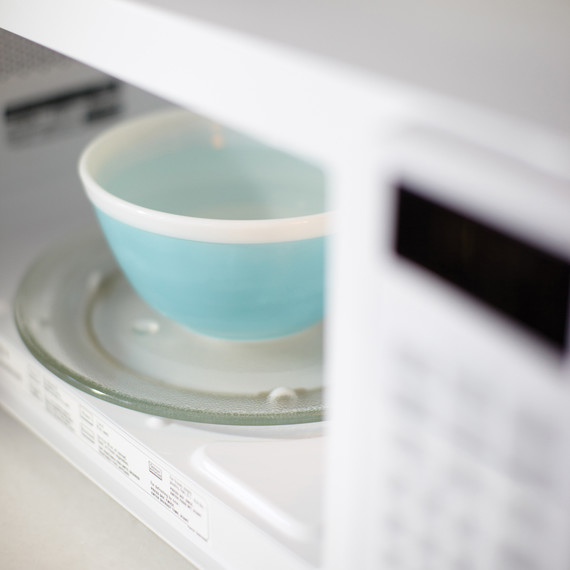 Loosen Residue
Loosen caked-on residue by heating 1 cup of water in a bowl for three minutes on high (to get rid of odors, add a 1/2-cup lemon juice); let it sit with the door closed for five minutes.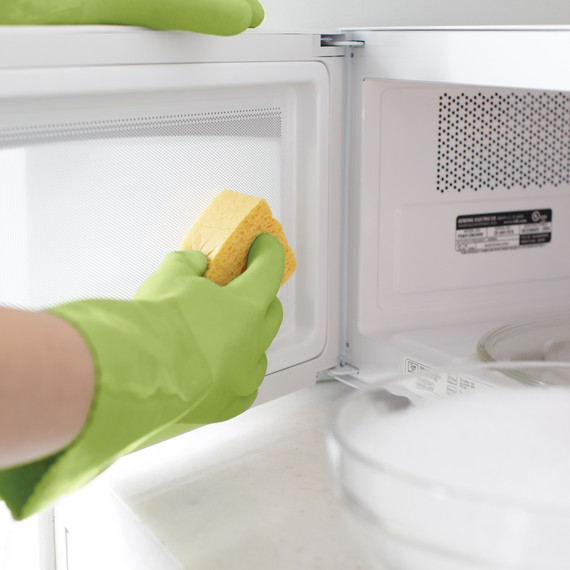 Wipe Interior
Wipe the interior with a sponge dipped in warm water and dishwashing liquid. Rinse well.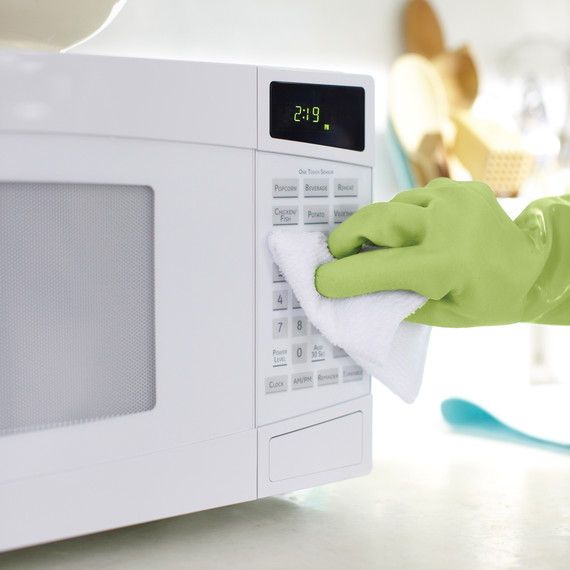 Wipe Control Panel
Clean the control panel with a barely damp cloth.