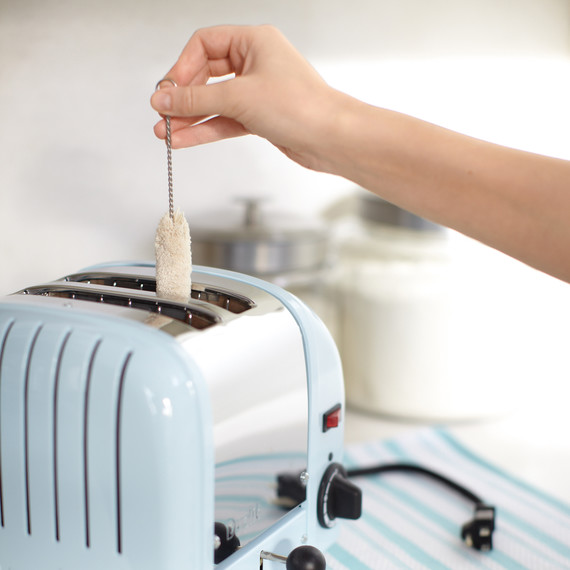 Unplug
You've conquered the big job -- the oven. But the task of cleaning these little cookers can feel out of proportion with their modest size. The good news: With five minutes and these techniques, you can get them looking new.

Unplug the toaster, and use a thin, soft brush to remove crumbs stuck inside.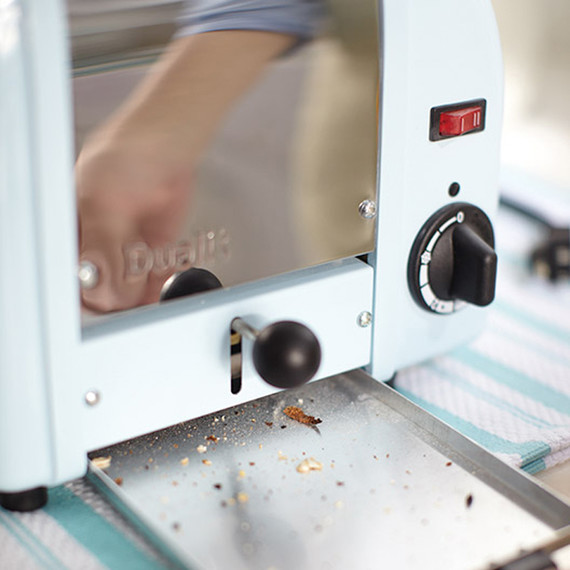 Remove Tray
Take out the crumb tray, discard crumbs, and wipe it clean with a damp cloth.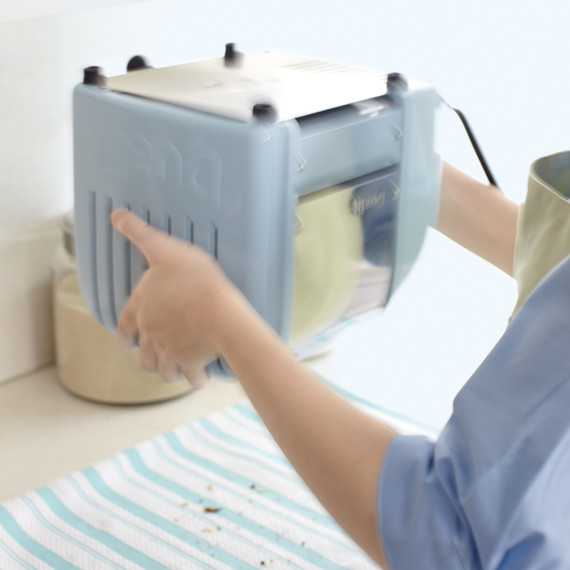 Turn Upside Down
If there's no removable tray, turn the toaster upside down, and shake gently. Cotton brush with braided wire handle.