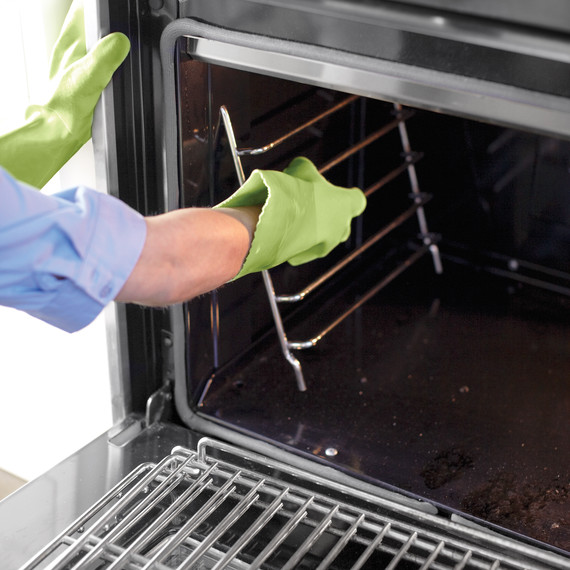 Remove Racks
Spatters and drips are inevitable. Here's how to tackle the oven (whether or not yours has a self-cleaning function) if you've neglected it awhile.

Take the racks out even if you are using your oven's self-cleaning function; the heat during the cycle can warp racks.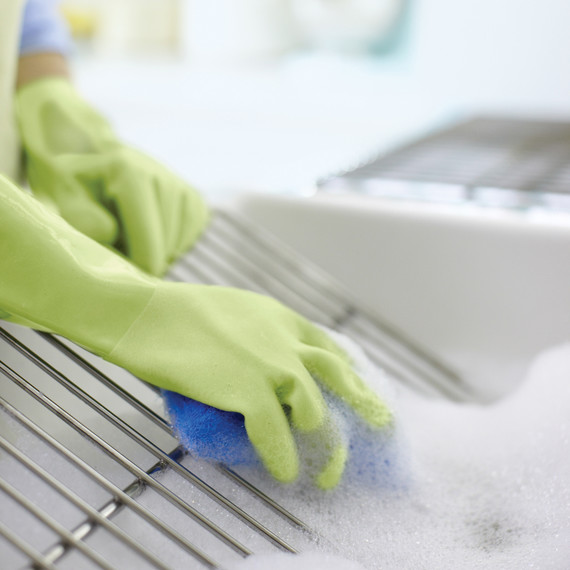 Soak Racks
Let them sit in dishwashing liquid for a few hours, scrub with a scouring pad, and then rinse well and dry. If racks need heavy-duty cleaning, apply the paste. Only use on stainless steel racks; baking soda can discolor aluminum.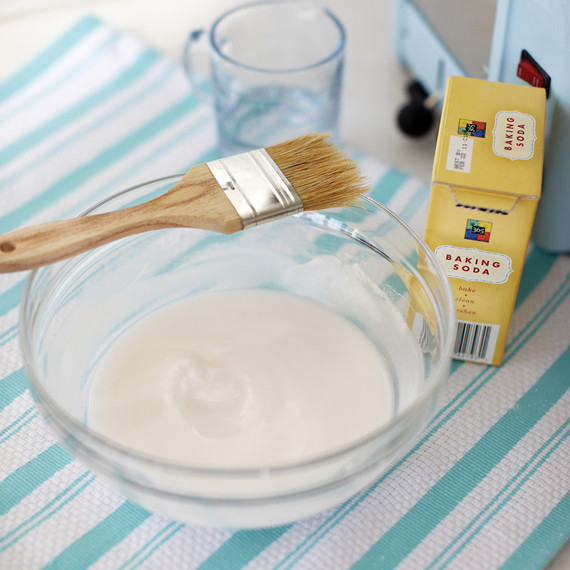 Make a Paste
Stir together 3/4 cup baking soda and 1/4 cup warm water. (A large oven may require more paste.)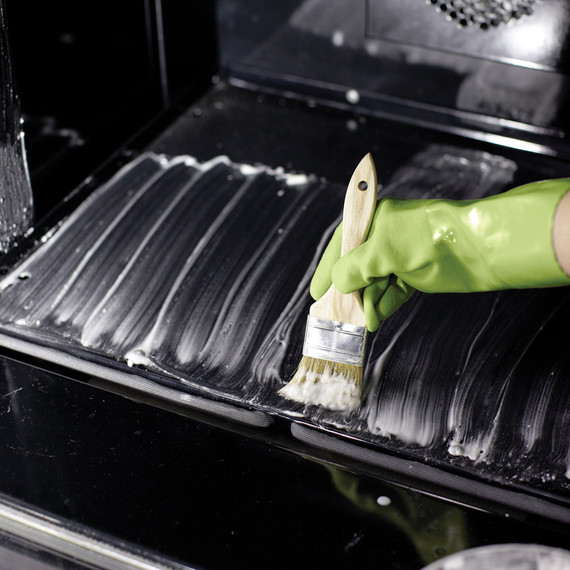 Apply the Paste
Fill any openings in the oven with foil. Using a paintbrush, spread the paste throughout the oven's interior, avoiding bare metal surfaces and the oven door. Leave overnight.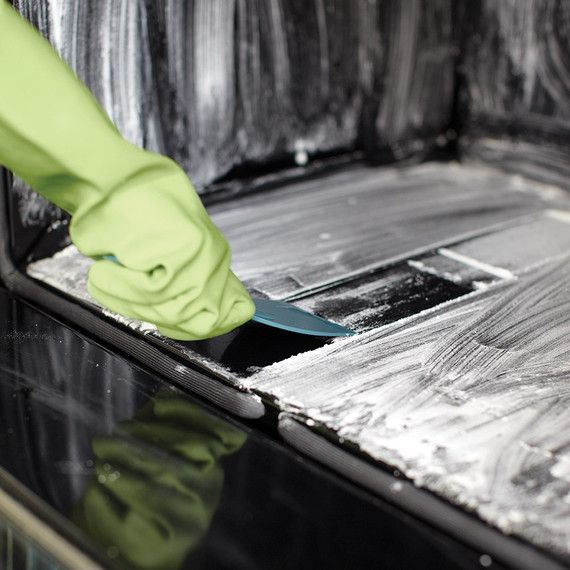 Clean It Out
Remove the paste with a plastic scraper, wetting as needed. Wipe with a damp cloth, repeating to remove streaks.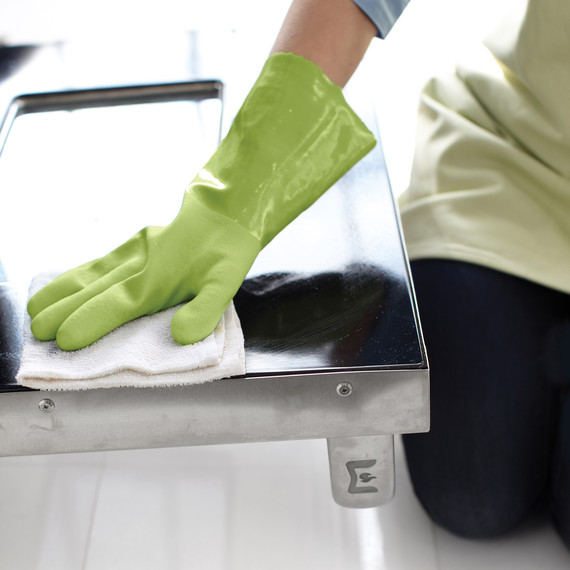 Wipe the Door
Using a mixture of equal parts water and white vinegar, clean the oven door with a soft cloth. Avoid wetting the gasket.