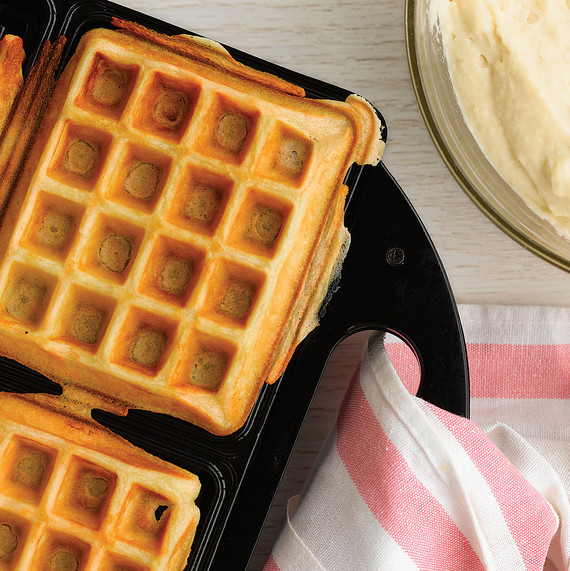 Who can resist a good brunch? Brunch works best on a lazy weekend, when there isn't a rush to get somewhere. And it's especially good if it involves mimosas, or my preferred summer favorite, a Michelada (if you've never had one, try it and thank me later).
Brunch is definitely my favorite meal, period, so I've come up with a versatile yeasted waffle recipe. It goes great with maple syrup, but I'm more of a savory type so I use it with all sorts of eggy brunch dishes.
Shop Cup4Cup in the American Made Marketplace
Cup4Cup gluten-free flour and mixes can be swapped for wheat flours in all kinds of recipes. 
Shop Cup4Cup Gluten-Free Flour
Gluten-Free Savory Yeast Waffles
Yield: About 8 to 10 waffles
Ingredients
1 1/2 cups whole milk
1/2 cup unsalted butter
1 package active dry yeast
1 1/3 cups Cup4Cup flour
1/2 teaspoon kosher salt
1 tablespoon sugar
2 large eggs, lightly beaten
1/4 teaspoon baking soda
Directions
1. Place the milk and butter in a small pot. Place over medium heat and warm through to melt the butter. Do not scorch. Then remove from the heat and cool slightly.
2. Place half cup warm water and yeast in a small bowl. Stir and let sit for about 10 minutes. Then stir again to fully dissolve.
3. In a separate bowl, combine the flour, salt, and sugar. Stir in the dissolved yeast, milk, and butter. Cover the bowl tightly with a piece of plastic wrap. Let batter proof at room temperature for 1 1/2 hours. The mixture will bubble.
4. Cook waffles according to waffle-iron manufacturer's instructions.
Note: Contributor recipes are not tested by the Martha Stewart test kitchen.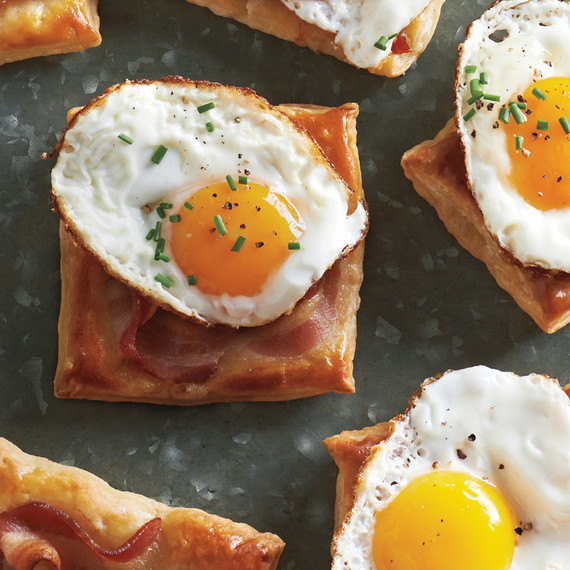 Two Tasty Twists
Use the waffles to make an open-faced egg sandwich. With a smear of Mornay sauce and ham and cheese it's like a version of croque madame –– don't forget the lovely egg!
Or sandwich a fried egg with tomatoes and thick-cut bacon between two savory waffles for a phenomenal breakfast sandwich. Dare I say the best one ever?