A pysanka egg, covered in sooty-black or deep-red wax has so much potential hidden under its many layers of wax and dye. The heat of a candle flame or oven melts away the wax, revealing the multicolored geometric design beneath. That big reveal is what got Gail Lambka hooked on pysanka crafts when she was eight years old. Fifty years later, she's still "drawing" wax on eggs in this traditional Ukrainian craft.
Although she runs a small business selling blown and cleaned eggs (read more here), Lambka considers herself a pysanka artist first. Pysanky are dyed using a wax-resist technique similar to Batik.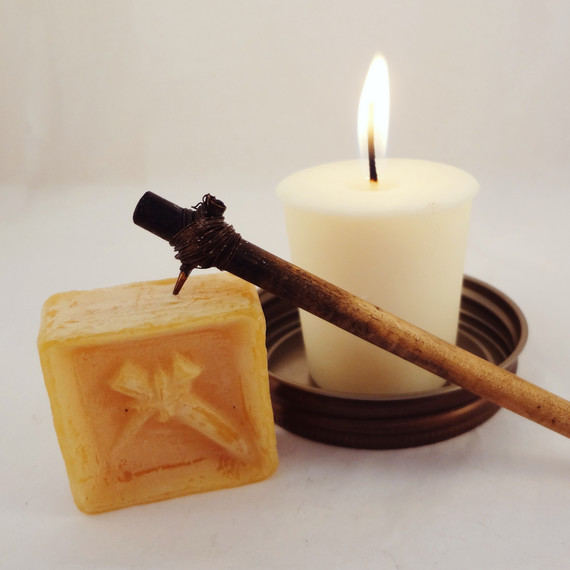 Using a kistka, a copper funnel with a wooden handle, pysanky artists melt and blacken beeswax and then draw intricate geometric patterns with the wax on the surface of an egg. "It's like a fountain pen for beeswax," Lambka says. To create the ornate designs, pysanky artists add a layer of wax followed by a dip into dye, progressing from light to dark colors.
Lambka began making pysanky as a child. She is Ukrainian on her mother's side and Polish on her father's. Both cultures have pysanky traditions. "My grandfather made my grandmother's kistka when they first moved to the United States because she couldn't get any pysanky tools," Lambka says. The tradition of decorating pysanky dates back to ancient times. Although traditional designs are very geometric with specific names like the 40 Triangles design, artists exploring the ancient craft have developed their own modern interpretations. See more of Lambka's designs in her Etsy shop: Golden Egg Pysanky.