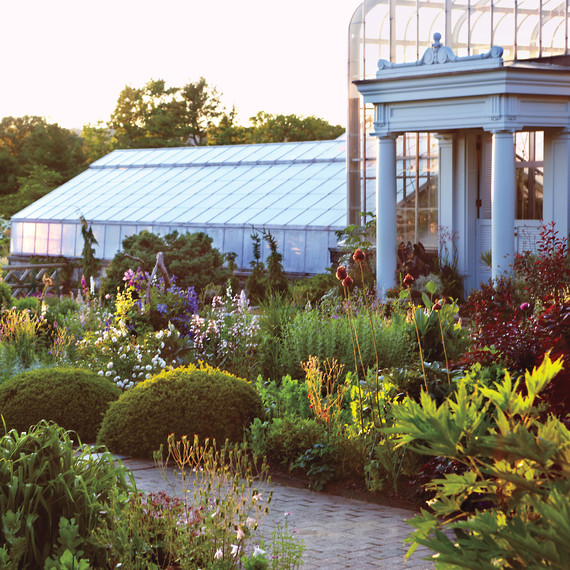 Great gardens teach as much as they delight. And Wave Hill has many lessons to impart -- particularly about color. Located in the leafy Riverdale section of the Bronx, the 28-acre destination is a plant lover's paradise with sweeping views of the Hudson River. Luminaries such as Theodore Roosevelt and Samuel Clemens -- you may know him as Mark Twain -- rented the estate before financier George Perkins purchased it in 1903. (He lived and gardened there for decades and was instrumental in preserving the Palisades parkland, which the garden overlooks.) The family eventually donated Wave Hill to New York City, which opened its gates to the public in 1965.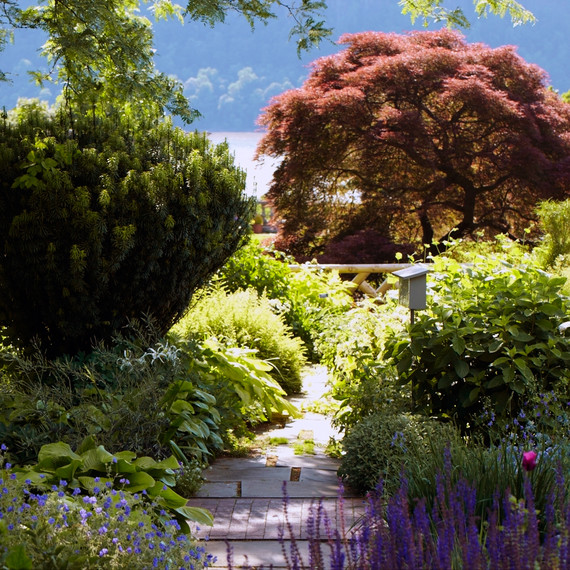 Surrounded by a rustic cedar fence, the flower garden is a masterful study in color. It is one of the first spaces visitors encounter, and an enduring favorite. Created in the early 1980s by its renowned director of horticulture, Marco Polo Stufano, and curator John Nally, the garden is divided into 14 formal beds, separated by broad stone paths and filled with perennials, annuals, and old garden roses (some originally planted by the Perkins family), as well as tender perennials and exotics that change every year.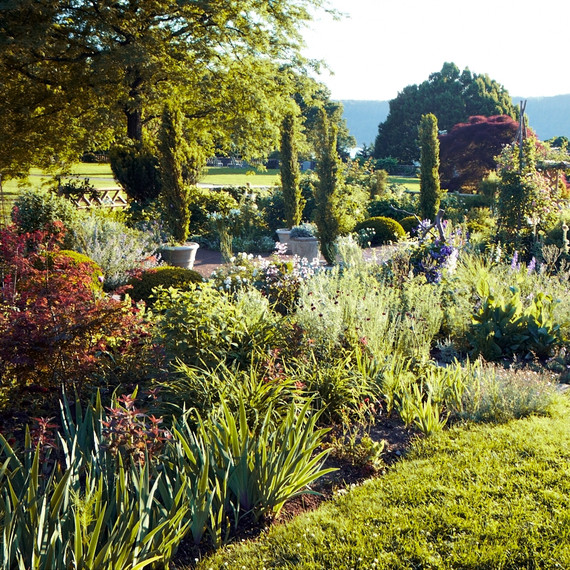 Each bed adheres to a specific color scheme. While the blooms, with their bursts of attention-grabbing color, are the obvious stars, the foliage plays an important supporting role. "Flowers are ephemeral," says Scott Canning, who took the horticultural reins from Stufano after his retirement in 2001. "Foliage and texture are what will ensure a great garden throughout the season." As such, sculpted gumdrop-yew shrubs dot the grounds, providing texture and structure, which are especially important in winter. And foliage in shades other than green, such as silver lamb's ear, yellowy catalpa, and deep purple cotinus, adds visual interest throughout the growing season.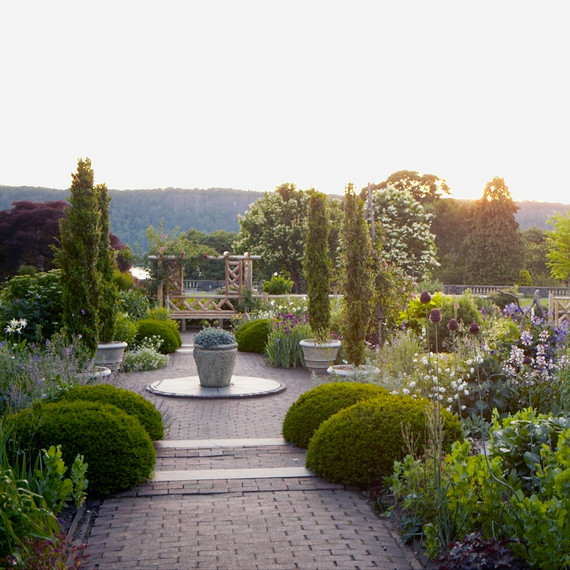 "Gardens are always evolving," notes Canning. While it is important to have an overarching color scheme to help unify the look of your garden, a little experimentation is always good. "Don't be too strict," he advises. "Be playful; you should have fun."
We highlight three of Wave Hill's stunning palettes: blues and silver, chartreuse and pink, and red and black.