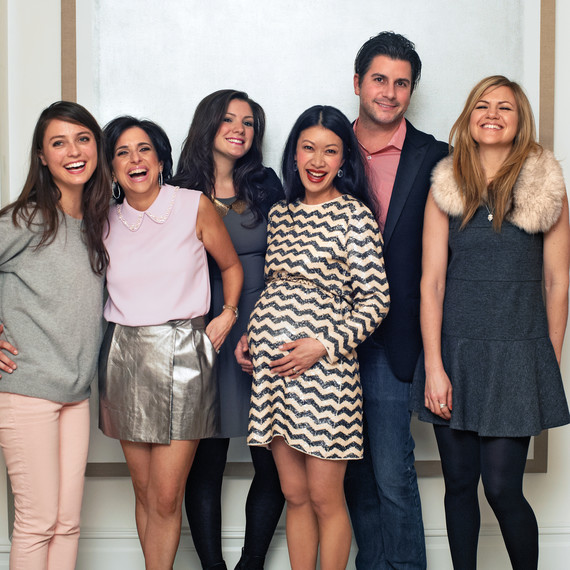 When Martha Stewart Weddings editorial director Darcy Miller decided to throw a baby shower for her friend and colleague Kate Berry (the magazine's style director), she searched high and low, online and offline, for items that would personalize the shower. Here are Miller's best tips for ensuring a splendid celebration.
1. Personalize the Affair
Weave in the guest of honor's interests and style wherever you can. "I know Kate loves gold touches, and made sure there were some gilded details in the decorations. She also loves baby animals, which is why bunnies and fawns showed up so much in the decorations." says Miller.
2. Elevate the Presentation
Keep the food spread visually appealing: "I like to group like with like, displaying bites in an organized, pleasing way."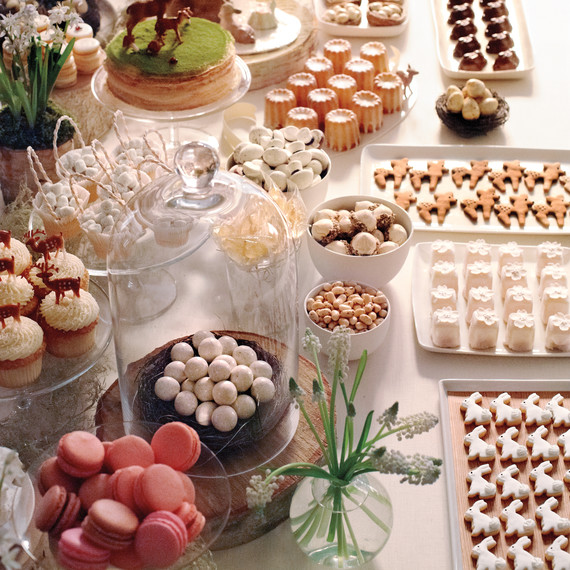 3. Ask for Custom
If you can't find exactly what you want, go to the source and see if it can be created for you. "Etsy is filled with vendors who will tailor products to your specifications."
4. Time It Right
Three words: "early third trimester" -- with an emphasis on "early." The guest of honor should feel comfortable and "not in danger of going into labor!"
5. Pass the Camera
Make sure there's someone in charge of taking pictures. "You're going to be too busy hosting to take on the task."