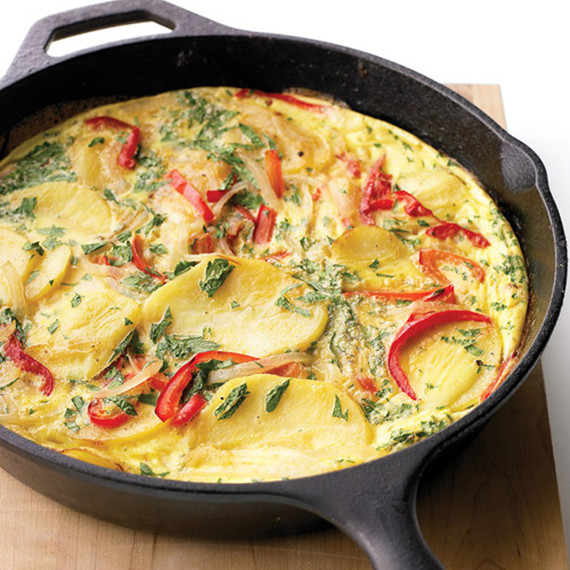 It's easy to take the express route at breakfast -- who doesn't enjoy a grab-and-go fruit yogurt or a bowl of cereal with milk? But we love to mix it up in the morning with new and creative ideas, like this Spanish Tortilla with Bell Peppers. The downside: waking up painfully early to make them. Our solution: Take advantage of last night's dinner leftovers to reinvent this morning's breakfast in a flash.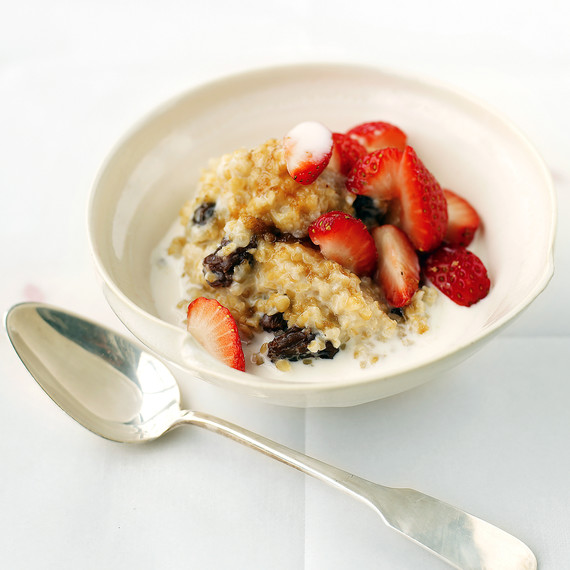 If you have five minutes, fry an egg and place it atop reheated dinner casseroles such as Baked Polenta with Sausage and Artichoke. For something sweet, transform extra quinoa or bulgur into a warm, fruity porridge. Got a little more time? Repurpose leftover fajita or stir-fry meat into breakfast tacos! Just scramble an egg, heat your leftovers, and fold between tortillas. Add flair with extra toppings like cheese, cilantro, or salsa.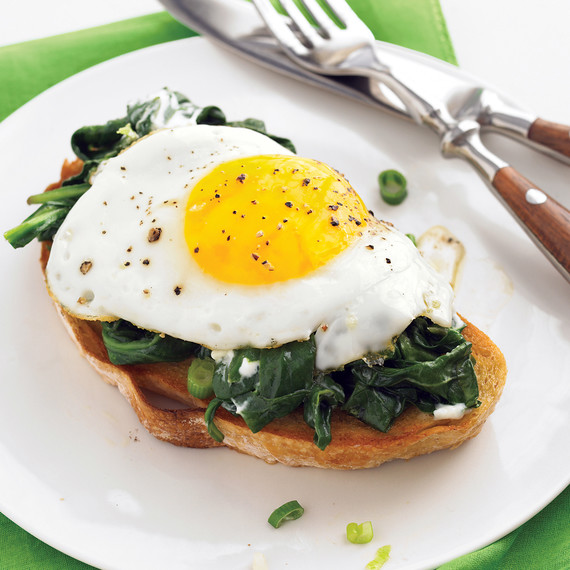 ...Or use up extra sauteed greens for our take on Eggs Florentine. Just add a fried egg, toast, and crumbled cheese for a fancy new breakfast.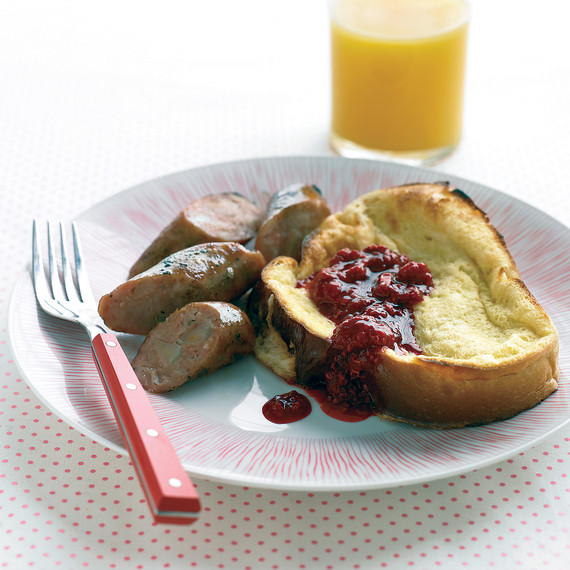 Brunch in a pinch: Utilize those extra dinner rolls for make-ahead Baked French Toast. Just pop in the oven whenever you wake up for a sweet treat in less than 30 minutes.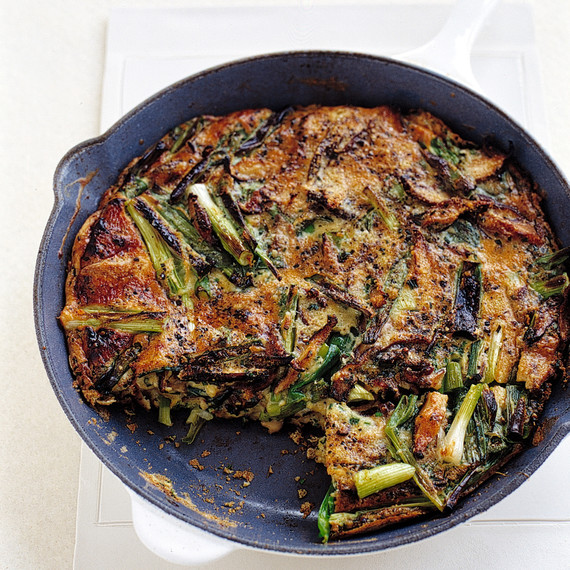 For the egg lovers out there, toss together any leftover cooked vegetables to throw into an impressive and delicious frittata, such as this mushroom and scallion version.