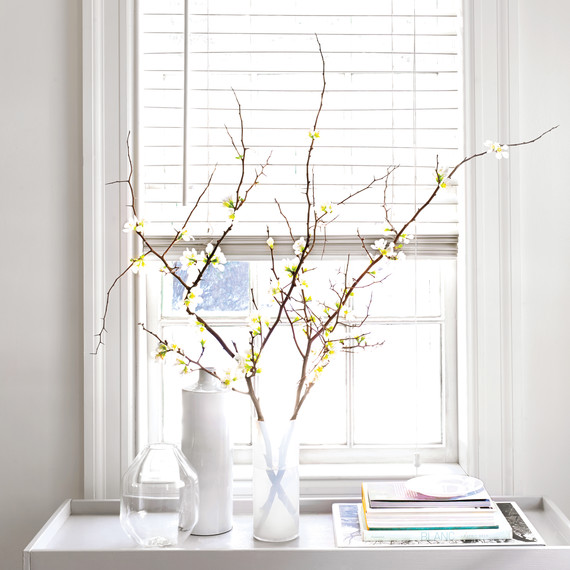 CLEAN 101
Windows
Avoid washing windows in direct sunlight, since the heat will dry the liquid too quickly, causing streaks.
Dust windows first with a soft-bristled brush. Place a rolled-up towel across the sill.
Mix equal parts white vinegar and hot water in a bucket. Wet a sponge in the mixture, and use it to wipe dirt away, avoiding the frames.
Dampen a squeegee's rubber blade (so it won't skip). Draw it down the glass in a straight stroke, then wipe the squeegee. Repeat, slightly overlapping your strokes.
TIP: Use cotton swabs to clean the smallest crevices around a window.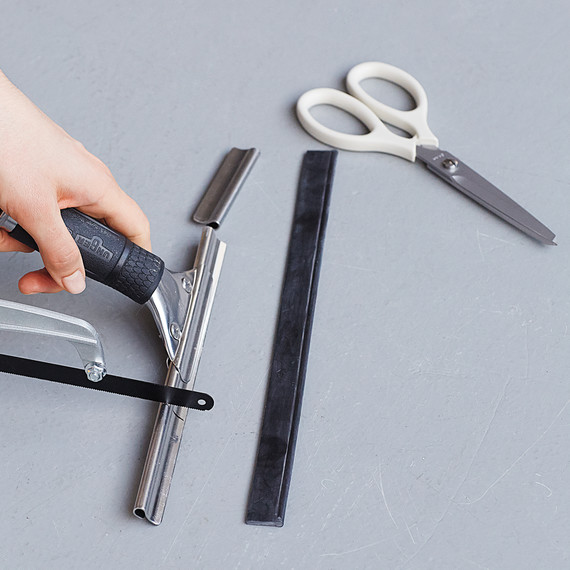 TIP: For mullioned windows, use a mini hacksaw to cut a squeegee to a size slightly narrower than that of the panes. (Snip the rubber with scissors.)
Screens
Bag and label any loose hardware before you begin. Note the room and position  (e.g., "den, left of TV").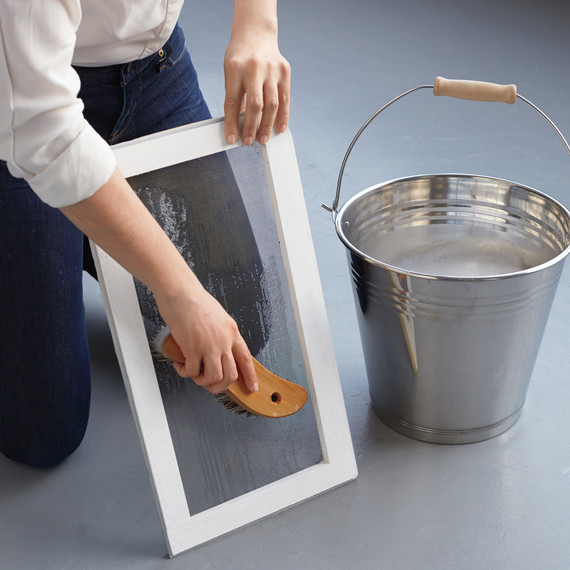 Work in the yard, garage, laundry room, or tub; ideally, you want to be in an area that has drainage.
First, lay the screens flat on the ground, prop them against a wall, or hold smaller ones at a slight angle. Wet a scrub brush in a mixture of warm water and mild dishwashing liquid, and run it over the mesh and frame.
Rinse with a hose or under the faucet. Let dry completely (outside in the sun is best) before hanging.
TIP: If slatted metal or vinyl blinds are very dirty, remove them from the window and lay them flat on a drop cloth outside. Scrub closed blinds with a soft brush and warm soapy water. Repeat on the other side; rinse. Open and hang outside to dry.
Slatted Blinds
Metal or Vinyl Venetian Blinds
Wipe each slat individually with a cloth dampened in a mixture of warm water and a few drops of mild dishwashing liquid.
Metal or Vinyl Vertical Blinds
Remove a few slats at a time, lay them flat, and wipe with a cloth dampened in a mixture of warm water and a few drops of mild dishwashing liquid. 
Wooden Blinds and Shutters
Wipe each slat with a slightly damp cloth (no soap). Dry with a clean cloth.
Don't forget the...
Casings 
Before washing the windows, use a dust-brush attachment to vacuum the glass and the grooves in the casing, the muntins, and the mullions. After washing the glass, wipe the frames with all-purpose cleaner mixed with water. Rinse with a clean, damp cloth, then wipe dry with a clean cloth.