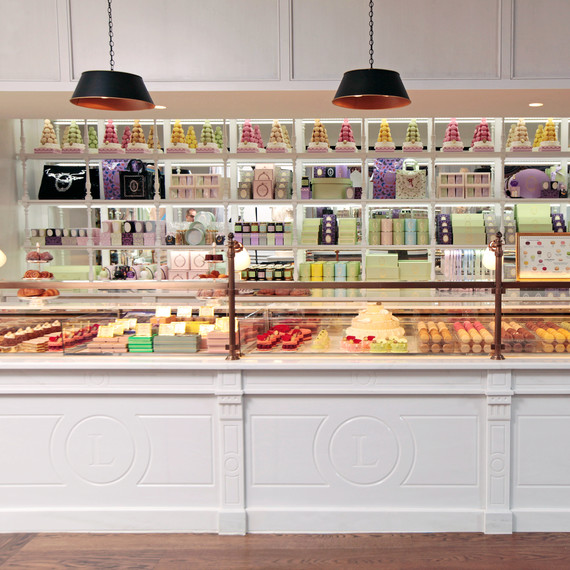 Martha has long been a fan of Laduree, the French patisserie known for igniting the current macaron craze, and we were excited to hear they're opening a second New York City location in Soho. Ever since Laduree's U.S. debut on the Upper East Side in August 2011, downtown pastry fans have wanted more. The new spot, which includes a boutique, tea room, dining room, and 70-seat garden terrace, is worth the wait. The restaurant's menu offers, beyond macarons, French classics like omelets, foie gras, and vol-au-vent to linger over as you people-watch.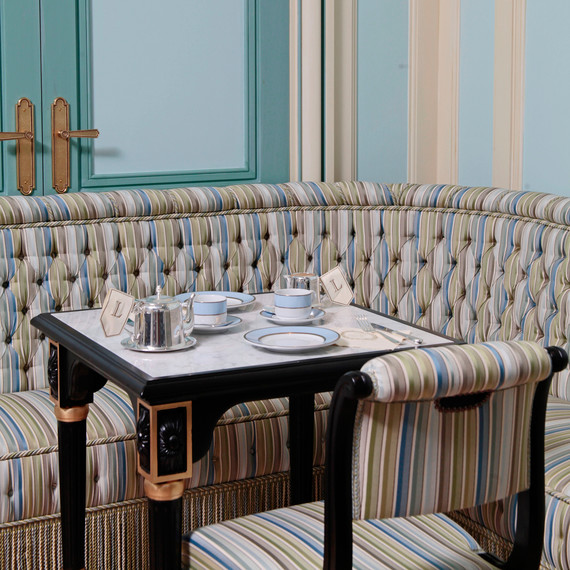 In the Pompadour Salon, pastel striped upholstery, gilded mirrors, and a frescoed ceiling evoke the elegance of the 17-century French elite. Filled with natural light, the room looks out on the cherry-tree-lined garden terrace.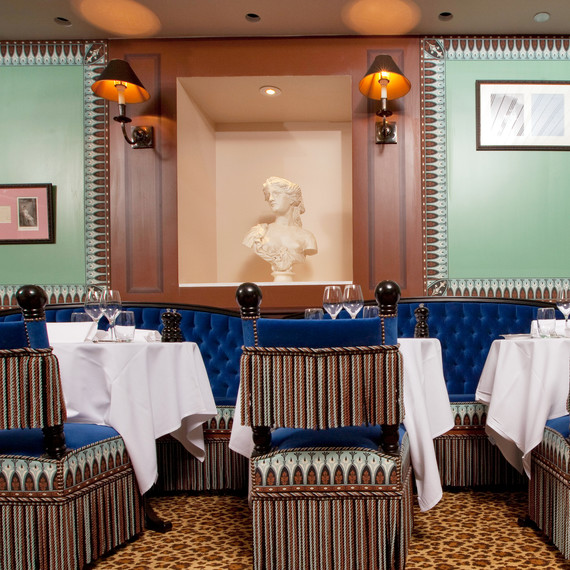 Decorated with luxurious details like silk-draped chandeliers and blue velvet banquettes, the Madeleine Castaing Salon, named after the famous interior designer, transports guests to an intimate 19-century parlor. Private letters penned by famous French women writers, including Colette and George Sand, line the walls.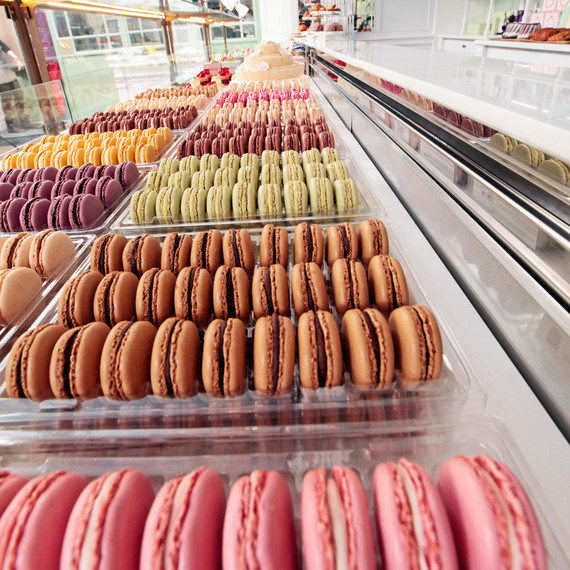 Fans are already lining up at the marble counter filled with jewel-toned macarons flown in from France each week. The shop stocks traditional macaron flavors like rose petal, chocolate, and pistachio, and introduces new flavors each season. The current lineup includes red fruits, coffee-chocolate, and jasmine -- get these limited-edition treats while you can.