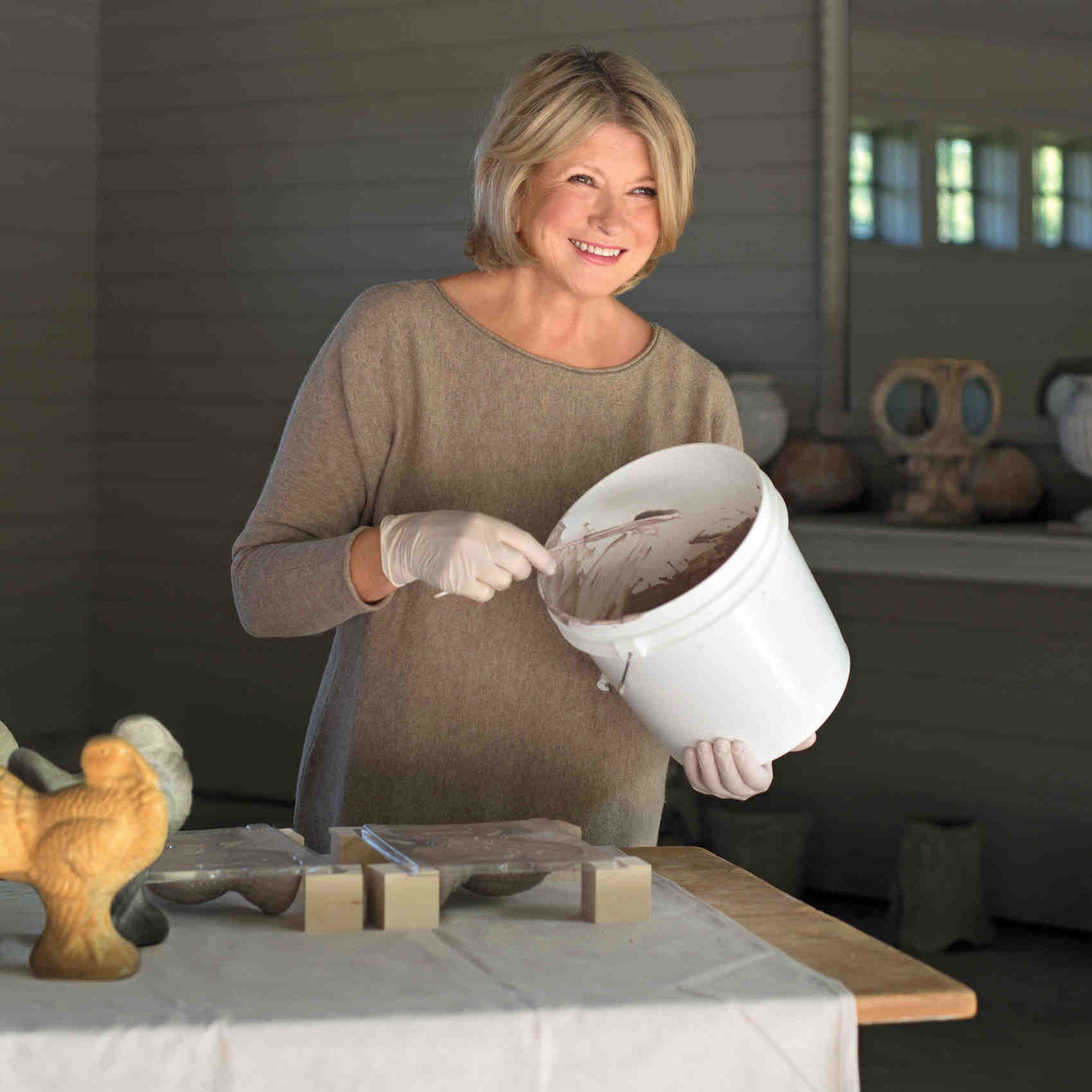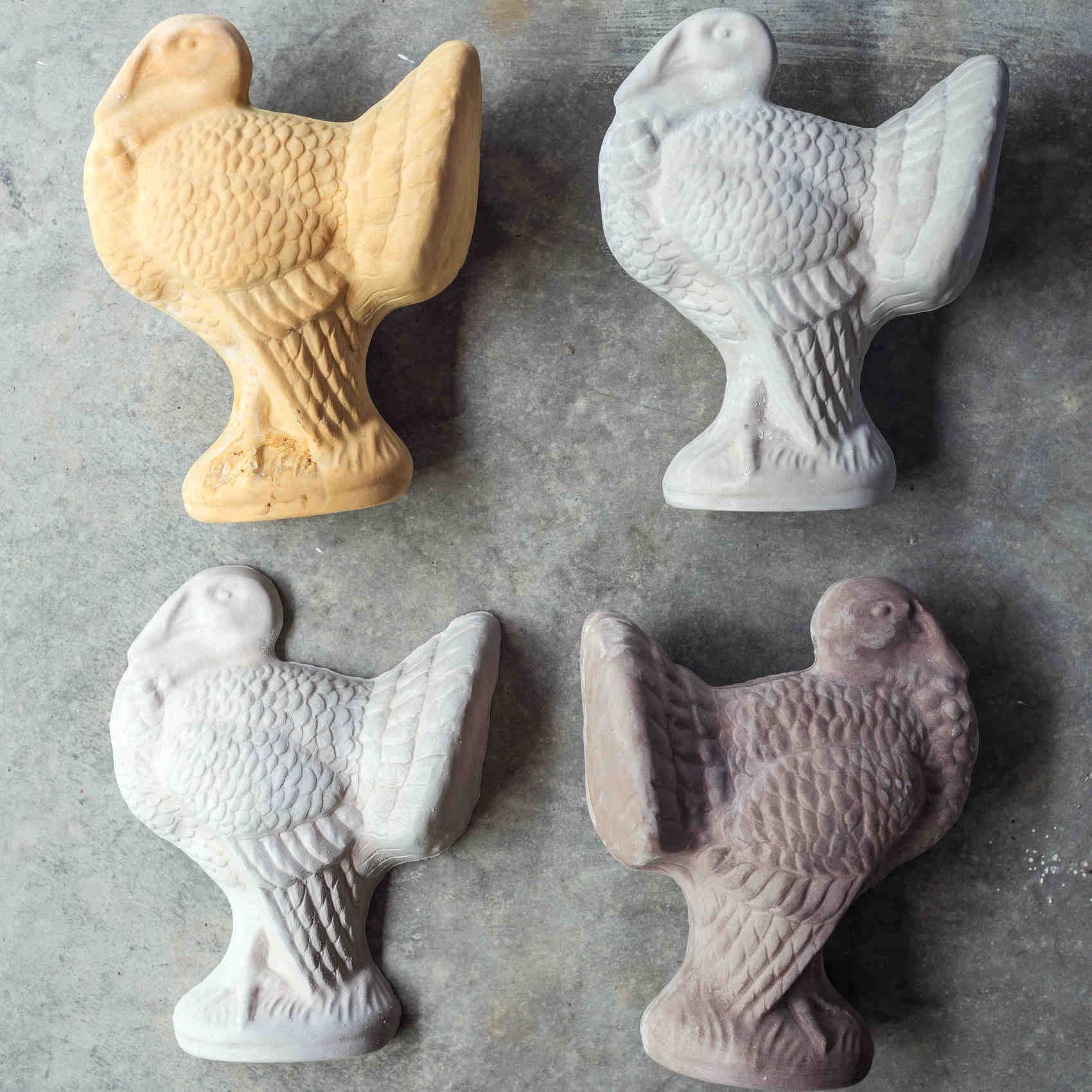 It is incredible how things change when the family dynamic is so greatly, fabulously altered with the addition of two grand­babies. Family vacations have to be adjusted to accommodate little ones: What is a fun as well as safe environment?
The same concerns apply to the celebratory events, includ­ing this Thanksgiving, when both children, Jude and Truman, will be able to sit at the table, to eat all the food, and to begin to comprehend what this holiday is all about. Granted, they are still just 21⁄2 and 11⁄2—and a little bit messy in their eating hab­its—so a big, splashy dinner in a dining room would be less appropriate than a smaller gathering of family and friends in the Tenant House at the farm in Bedford where I live.
The children love the small 1880s farmhouse, which Alexis renovated and furnished several years before they were born. I keep special toys in the house, and lots of unusual books and things to catch their interest.We decided to have Thanksgiving there this year, at the very large soapstone-­topped kitchen table, amid the hubbub of preparation for the afternoon dinner. I wanted the table to be seasonal, indicative of turkeys and harvest, and I wanted everything to be for the children.
A Harvest Scene
The overall look of the tablescape is casual but inviting, and it is perfect for guests of all ages. The centerpieces are full but unfussy—bunches of Timothy grass, wheat, and foxtail gathered in gold lusterware cups. They alternate with old English carved breadboards, which hold the turkey sculptures, as well as various small stone vessels for salt and pepper. The only linens on the table are the napkins, which were made from beautiful linen yardage from a shop in Wiscasset, Maine. 
I wanted the table to be seasonal, indicative of turkeys and harvest, and I wanted everything to be for the children.
Martha Stewart
With the help of crafts editor Marcie McGoldrick, we devised a method for casting numerous turkeys from a material called PermaStone, a lightweight, durable cement. We tried casting in my old tin and metal turkey­shaped chocolate molds first, but we couldn't get the cement to release easily once set, so we used very beautiful plastic candy and candle molds of turkeys in various sizes for the project instead. From there, I decided to make turkeys the theme: large Perma­Stone turkey "statues," gently tinted in various earth tones; smaller turkey place­card holders; turkey chocolates for dessert; and turkey decals for some of my Wedgwood Drabware plates. We printed the clip art (you can find it and instructions below) on a home printer and stuck it on as a purely decorative embellishment—the plates were replaced with heated dinner plates for the meal. The decals are so easy to apply, and they are very appeal­ing for any celebration. (Just imagine Christmas or Halloween imagery of your choosing temporarily adorning plain dinnerware!) I look forward to many holidays and parties with the babies, and I promise to continue innovating and creating to make those celebrations memorable, fun, delectable, and beautiful!
Turkey Treats
Children will gobble up these candies made from milk and semisweet chocolates.
Molded Decorative Turkey Supplies
Dye Rubber gloves and dust mask
PermaStone compound
Spatula
Plastic turkey-shaped candle or chocolate mold
Wood blocks
Sandpaper, 80 grit, or sanding sponge
Dremel drill and sanding bit (optional)
Construction adhesive, such as Liquid Nails
Rubber bands
Paper towels
Mixing buckets (optional) 
Joint compound (optional)
Acrylic paint (optional)
Paintbrush (optional)
Molded Decorative Turkey
Prepare Mix

Mix 2 to 3 tablespoons of dye into water to reach desired color. (We used tan and yellow dye for lighter turkeys and tan, yellow, and brown dyes for darker ones.) don mask and gloves, then slowly sprinkle permaStone powder (48 ounces of permaStone will make 1 large 2-part turkey and 1 small 1-part turkey) into water and let it absorb; do not stir yet. When powder no longer completely absorbs, stir with a spatula until mixture is the consistency of yogurt. (Add more water sparingly, if needed, until equally mixed.)

Pour into Mold

Set mold on blocks to stabilize. Slowly pour mixture to fill mold. With your fingers, gently tap mold to remove air bubbles and to settle and level mixture. if you've added too much, swipe away excess with spatula. Let sit for 2 hours.

Remove from Mold

if using a 1-part mold, peel away at part lines and gently remove turkey. if using a 2-part mold, flip flat side down onto work surface. gently ease each turkey half from thicker areas, such as feet and tail. Sand and connect pieces: For 1-part turkey, sand bottom with sandpaper until smooth and level. For 2-part turkey, sand the flat (back) sides

Assemble Turkey

With dremel drill (optional) or smaller piece of sand- paper or sanding sponge, sand away ridges along the part line. Once flush, apply a thin coat of construc- tion adhesive to one flat side, press halves together, and secure tightly with rubber bands. Wipe away any excess adhesive with damp paper towels. Let glue dry about an hour. Sand bottom. Optional: Turkey color will change slightly as the permaStone cures. Wait 2 days to fill in any gaps at the part line: Tint joint compound with craft paint to match the perma- Stone. Mix with paintbrush, press into gaps with fingertips, and wipe away excess with a moist paper towel. Let dry, then gently sand.