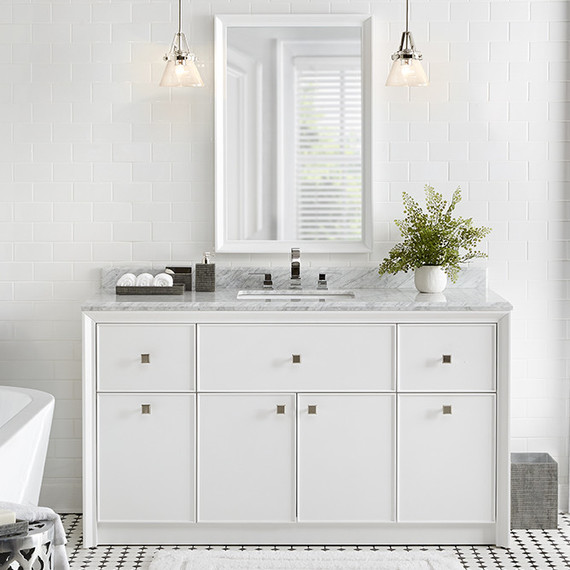 Been wanting to update your bathroom? If so, 2017 is the year to do it! Martha Stewart Living at The Home Depot is launching not one, but six premium bath collections this year, making it easier than ever to redo your bathroom and give your home a fresh new look!
Martha's collections will include coordinated bath vanities and accessories, allowing you to decorate a full room in one fell swoop. You can choose from various-sized vanities, sides units, mirrors and medicine cabinets, all with ample storage and designed with Martha's impeccable attention to detail. The pieces are classic and elegant, making them the perfect foundation to build your new bathroom around. 
The first line available at HomeDepot.com is the Parrish Collection, which includes white, mushroom and dove grey vanities and accessories. Vanity sizes range from 36" to 72", so there's sure to be an option that fits your bathroom, your style and your needs.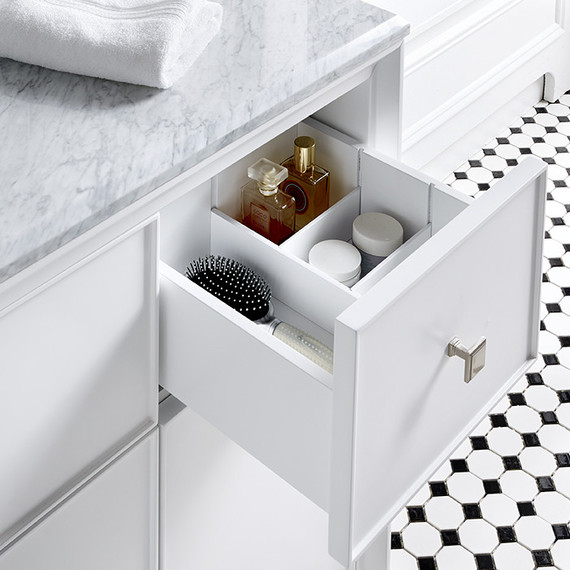 Not sure where to start with your bathroom remodel? Read through the most common bathroom renovation mistakes, and check out Martha's gallery of bathroom design ideas. You're sure to find images to inspire you and tips to jumpstart your project. 
Finally, don't forget to keep an eye out for more Martha Stewart Living at The Home Depot products in the coming months. 
Versatile and Functional  Storage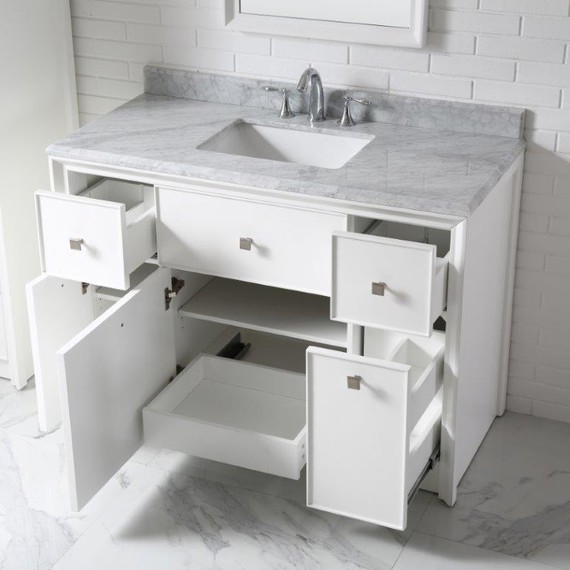 Variety of Colors and Sizes