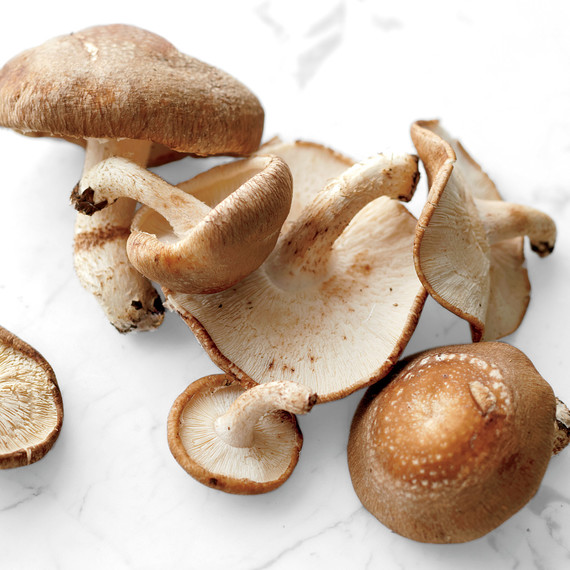 What They Are
Shapely shiitake (pronounced shee-tah-kay) mushrooms are prized for their rich, meaty flavor. Popular in Asia for more than 1,000 years, shiitakes have been cultivated in the United States since the late 1970s. Today, they are available in the produce aisle of most grocery stores.
Buying and Storing
Look for thick domed caps that curl under and have pale spots or a light bloom. Avoid any with broken caps. Store shiitakes, wrapped in a lightly dampened kitchen towel, in the refrigerator, up to 3 days. Before using, rinse them and cut off the tough stems.
Quick Ideas
Thanks to their full-bodied flavor, hearty texture, and high protein content, shiitakes are a great addition to meatless meals. Saute them for pastas or risotto, add them to stir-fries, or roast for pizza or grain-based salads. They are also delicious with pork, chicken, or salmon.
Tried-and-True Shiitake Recipes