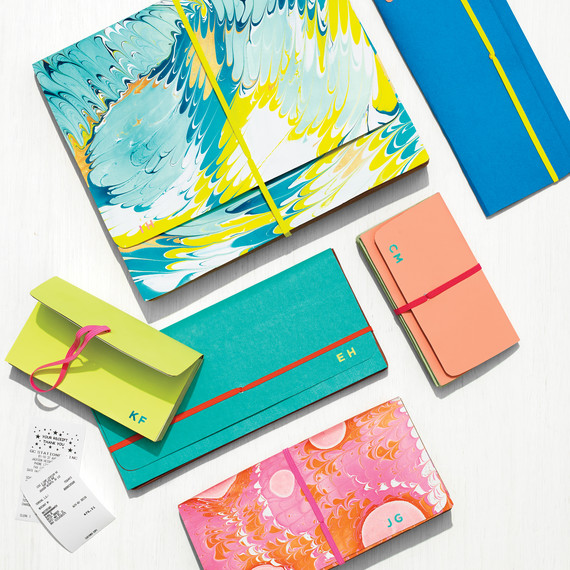 1. Load up on folders.
One of the biggest enemies to a neat and organized backpack is that papers can often get carelessly shoved into bag pockets or slipped inside notebooks, only to end up getting creased, crumbled, and lost as a result. But the easiest way to solve this problem is -- not all that surprisingly --folders! Having a designated folder for every subject, or for each day of the week in the case of a rotating schedule, makes it easy to keep everything that needs to be together in the same place, and helps prevent papers from going missing.
For folders that make a real statement, try jazzing up basic two-pocket or file folders with DIY embellishments, like decoupage, stamps, and fabric. You can also create a "built-in" folder right on the inside of any notebook by affixing an envelope -- top flap removed -- to the inside of each notebook's front cover. 
Get more ideas for keeping things organized on your desk.