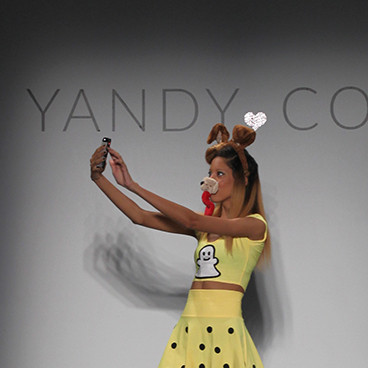 Today is the last day of New York Fashion Week where since September 8 designers have been showing the clothes and accessories we'll all be wearing next spring. But for one brand, the event wasn't about inspiring your everyday outfits; it was all about inspiring your Halloween costume.
Yandy.com, the e-boutique famous its lingerie offerings, showed 39 costumes in the first runway show entirely dedicated to Halloween in the history of NYFW. Attendees were greeted with Halloween buckets filled with candy (of course). And the show's trick-or-treat outfits varied from emojis to goddesses to a Snapchat filter-inspired dog mask that even we admit is "pawsitively" adorable.
And since it's NYFW, it's all about the trends. Pilar Quintana of Yandy.com gave the International Business Times her inside scoop on what will be trending costumes for Halloween this year. So if you were looking for a costume to wow everyone this year, look no further.