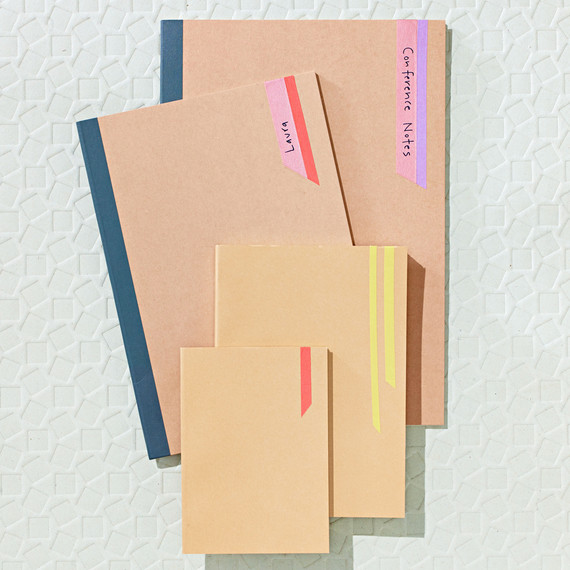 Whether you're headed back to school or you graduated more than a few years ago (but who's counting?) you don't want to miss out on the best part of the back-to-school season: buying pristine supplies and customizing them so everyone knows that awesome notebook is, in fact, yours. Here are four easy, creative ways to spruce up the tools of your trade, organize your desktop, and get that hopeful brand-new-binder feeling all over again.
1. Color-code Your Folders
Using washi tape! Use different hues to indicate subjects (recipes, brilliant ideas), or write directly on the strips.
Here's what you need: Muji recycled-paper notebooks, from $1.25 each, muji.us. MT masking tape, from $26 for pack of 10, cutetape.com.