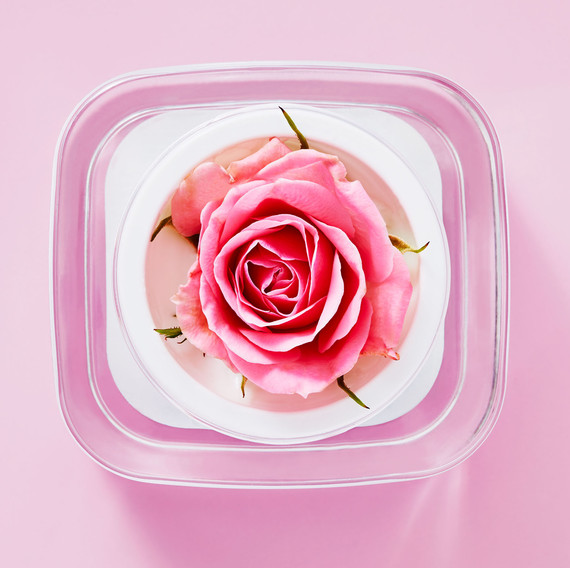 1. If You Want: Wide-awake eyes
The delicate eye area is the first call to action for many women. Under-eye circles and puffiness can appear because the skin there is thin and doesn't have as much padding as the rest of the face. Sometimes just a bad night's sleep is to blame, but more often than not, it's your genetic destiny. "Most dark circles are caused by broken-down blood cells that deposit their pigment beneath the skin," says New York City dermatologist Amy Wechsler. Puffiness, on the other hand, occurs when the fat pad under the eye migrates down and out toward the surface of the skin. Allergies, along with alcohol and salt consumption, can magnify both problems.
At home: Because dark circles are often hereditary, they can be tricky to treat. Regular application of an under-eye cream containing vitamin K and light-reflecting pigments, like HydroPeptide Eye Authority ($74, hydropeptide.com) will help brighten the area. For under-eye bags, a massaging eye treatment with caffeine, such as Olay Eyes De-Puffing Eye Roller ($25, olay.com), can deflate and perk up tired-looking eyes. Also, keep these treatments in the refrigerator for an instant cooling effect.
At the doctor: Injecting a filler like Restylane or Juvéderm under the eyes can reduce sunkenness as well as darkness. Made from hyaluronic acid, a sugar found naturally in the body, these fillers (which start at $650 a syringe) typically last around six months, or longer with touch-ups, for which you'll pay only for the amount needed. To treat more pronounced under-eye bags, a lower-lid blepharoplasty, a surgical procedure, will remove the offending fat pad.
[TRY THIS: Make a Soothing Cucumber Eye Treatment]