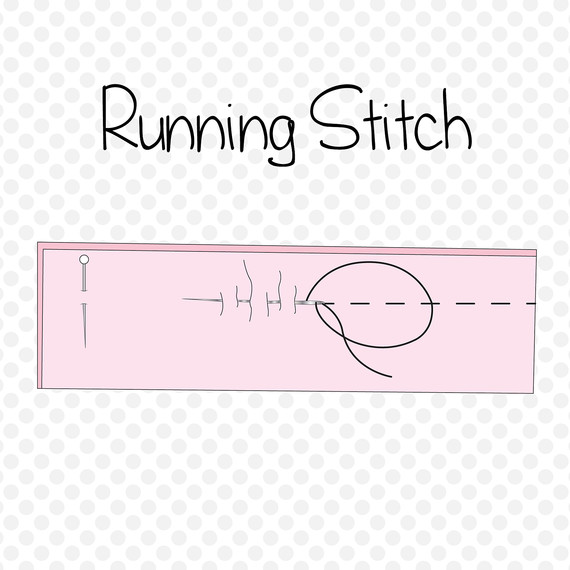 1. The Running Stitch
What is the running stitch? This stitch is a very short and even stitch mostly used for seaming, mending, and gathering on lightweight or delicate fabrics. If you don't own a sewing machine, you can sew a garment together with a running stitch since it is meant to be permanent.
How do I sew a running stitch? Working from right to left, weave the tip of the hand needle in and out of the fabric a few times before pulling the needle through. Make sure to stitch closely and maintain even space between stitches.
Why should I try it? Use it to repair small holes in sweaters and socks, make a pretty tomato pincushion, or gather the skirt of a DIY tank dress.