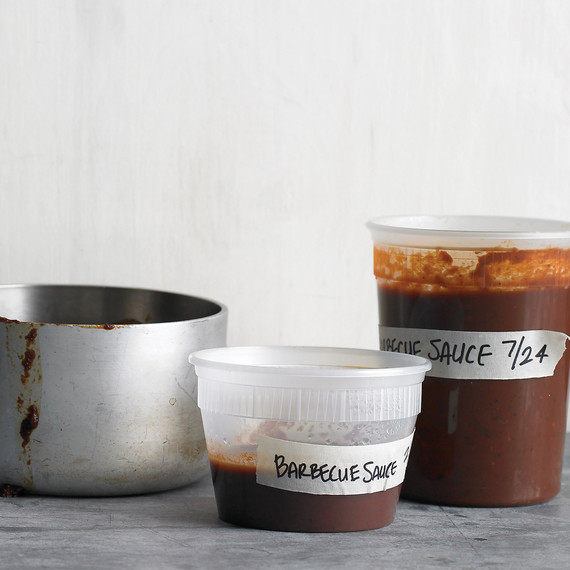 No summer cookout is complete without barbecue sauce. While we're all for convenience, most store-bought versions turn us off with their cloying sweetness, artificial "smoke" flavor, and overly syrupy consistency. Our classic recipe has everything we love about barbecue sauce -- tomato base, vinegar tang, sweet molasses -- without any of the sugar and additives lurking in the bottles lining grocery store shelves. Here's how to make barbecue sauce and what to do with it.
Get the Classic Barbecue Sauce Recipe
1. All About That Base
Start with the two building blocks of flavor: onions and garlic. Cook until soft and then add tomato paste, mustard, tomato sauce, molasses, Worcestershire sauce, and vinegar to hit all the spicy-sweet-tangy notes.
2. Low and Slow
Let the flavors come together by cooking on low heat. Simmer, stirring occasionally, for 2 hours.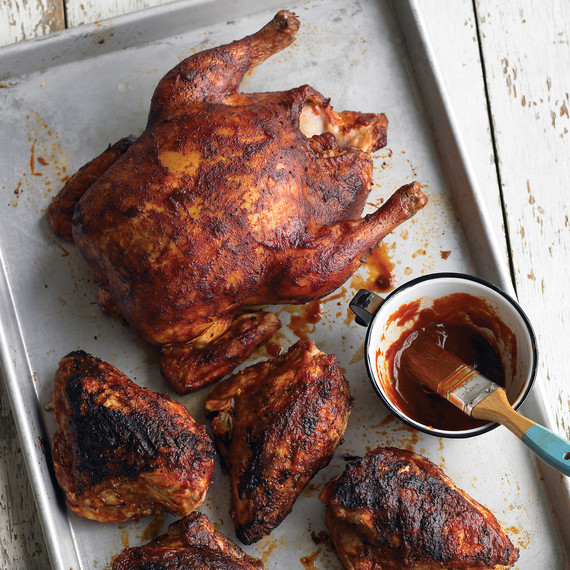 3. Slather and Repeat
We love how well-balanced and versatile this sauce is. It complements the smoky flavors of all of our barbecue favorites, including chicken, pulled pork, ribs, and brisket. Use it as a marinade, baste the meat with it during cooking, brush it on as a final flourish, or serve it on the side -- you can't go wrong! It's also a great sauce for pizza, burgers, and meatballs and a fantastic dip for chicken nuggets and french fries.
4. Make Extra
You're going to want to put this barbecue sauce on everything, so we recommend making a big batch. It freezes beautifully, and a jar or bottle is the perfect summer hostess gift.