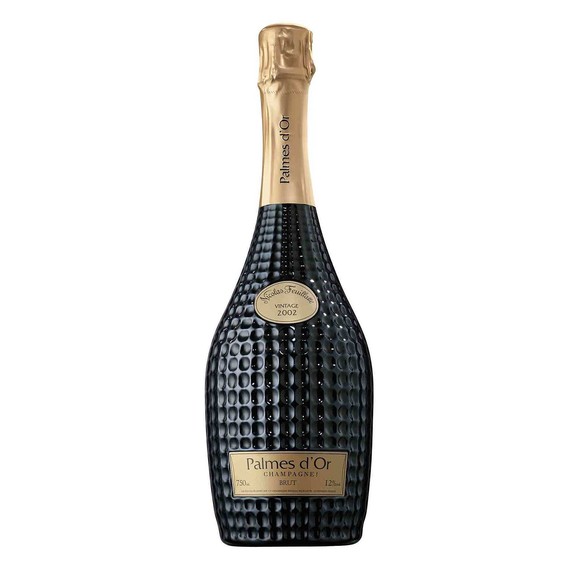 Sublime Sparklers
Champagne, prosecco, and other sparkling wines are just right for the lady in your life who deserves a day of ultra-VIP treatment!
Sparkling Wine Pairing Menu:
Goat Cheese Quiche with Hash-Brown Crust
Recommended Sparklers:
Nicolas Feuillatte Palmes d'Or Brut 2002, $95
Treat your mom-of-honor to the real deal this year: champagne! This vintage bottle from Nicolas Feuillate is special indeed. It's rich and refreshing with tones of orchard fruits and red berries, an elegant and luxurious texture, and a long and complex finish. And the bottle is an objet d'art that could double as a vase once the bubbly has been poured. A blend of 50 percent Chardonnay and 50 percent Pinot Noir, this champagne is sourced from 11 Grand Cru vineyards. There's no better way to show her she is queen for a day.
Bisol Prosecco Valdobbiadene Superiore di Cartizze D.O.C.G. 2014, $36
Forget everything you thought you knew about prosecco -- the wines of the Bisol family in Valdobbiadene (a prized wine-growing area in the hills of Italy's Veneto region) are truly special. Made from grapes grown in the highest-elevation vineyard in Western Europe, the world-famous Cartizze Hill, this is a stunning terrior-driven sparkler full of elegant aromas of wildflowers, peach, and pear. It's lively and brisk on the palate and the wine shines with a complexity you will never find in a mass-produced prosecco. It's a true labor of love and craft in both viticulture and vinification and this shines through in every sip of this fabulous wine.
Sparkling Vouvray you say? Mais oui! Vouvray is an appellation in France's Loire Valley, where the wines are made from the Chenin Blanc grape. The Foreau family has been producing Vouvray since 1923, and they are truly one of the benchmark producers you need to try to experience the aromatics and complexity of this tremendous grape! This bottle is floral and fruity on the nose, but very dry and earthy on the palate, finishing with a slight nuttiness. The creamy texture and fine bubbles make this wine an adventurous alternative to champagne.
Patrick Bottex 'Rosé La Cueille', Bugey Cerdon, $19
This is a fizzy, fruity, and delightful sparkling rosé wine that is slightly sweet. Bugey is a tiny French commune halfway between Lyon and Geneva, and that's where they craft this flirtatious blend of Gamay (which is best known as the grape of Beaujolais) and a varietal native to the region called Poulsard. It's typically low in alcohol, just right for brunch, with wild strawberry flavors that are juicy and fun, and it shows plenty of festive effervescence in the glass.