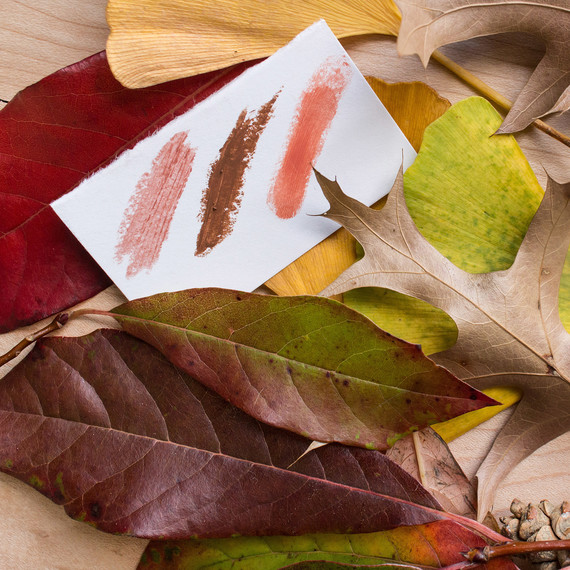 Let's start with the neutrals.
Neutrals are perfect for casual holiday parties. These colors can be dressed up with accessories, or they can let a bold eye or cheek take the reins.
One of my favorites is Theory, a brown lipstick from Axiology. Theory is a creamy and highly pigmented color, which makes it easy to build. It warmed up my face and made the highlights in my brown hair pop. The bonus: Axiology lipsticks are vegan and palm-oil-free, and they come in purse-safe packaging, meaning the tube won't open in your bag. Genius!
Finally, I adored two lip options from green beauty brand Alima Pure. The first option is Petal Pink Lip Tint, which comes in a retractable tube and offers good coverage with a little shine. The soft pink hue would look fabulous with a cat eye and chunky knit sweater -- my ideal winter get-together look. The second option from Alima's is Velvet Lipstick in Louise. This creamy nude color offers more coverage than the Lip Tint and has a luxe, semi-matte finish. In addition to the finish and coverage options, Alima also offers an eco-chic refillable lipstick system.