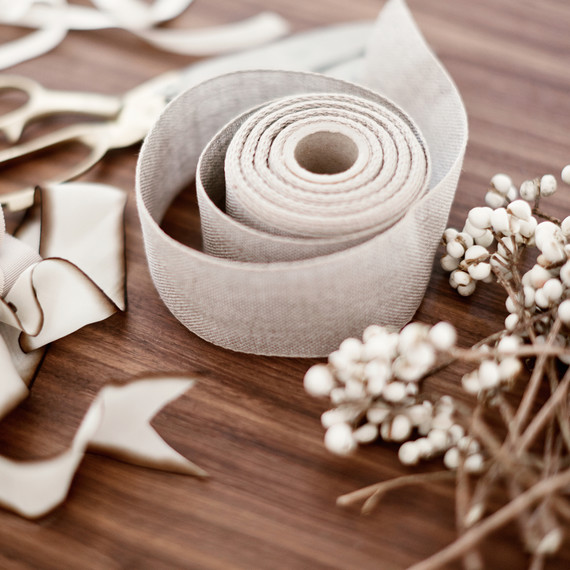 Ribbons, Toppers, and Foliage
As with papers, it's important to have a mix when it comes to ribbons, toppers, and foliage. For ribbons, we like to keep an assortment of classic neutrals, options that feel masculine, a bit more romantic and others that feels on-trend and personal to your taste. We think of these as accessories, the final touch! For toppers, we really think of these as an additional part of the gift -- a keepsake that the recipient can hold onto along with whatever the contents of your gift may be. We love foraging in our neighborhood for bits of plants and flowers to make our toppers, but Save on Crafts stocks plenty of pretty seasonal bits too, should you be less of a neighborhood forager.
Natural neutrals, like a wide linen ribbon, a large twine roll and thinner hemp cord, which is great for tags and works really well with wax seals.
Masculine options, like a black or graphite cotton twill ribbon.
Rayon grosgrain. Note: Rayon feels more luxurious than polyester.
An on-trend ribbon or anything that feels personal to your POV (we love plaids, florals, geometric), for accent.