The first step to moving forward in your super-organized life is admitting that your junk drawer is kind of a problem. How many mornings do you spend shuffling through your junk drawer to find your keys? Or trying to find that form you filled out a long time ago and swore you put in this drawer? Eventually, everything you stuff into your junk drawer finds a way back into your life. If you're the kind of person who frequently loses things (hey, we're guilty, too!), then maybe a junk drawer isn't such a good idea.
Get the How-to for Organizing Your Drawers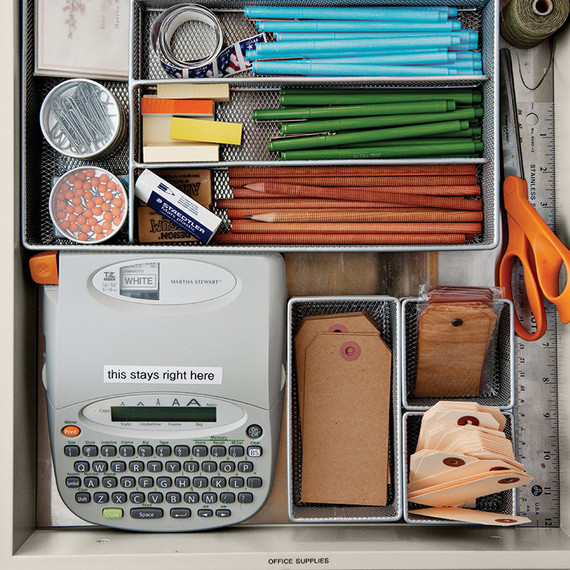 Step 1: Purge
Take a weekend to slow down and catch your breath. We love spring cleaning for this reason! It gives people a chance to walk into their home and take a fresh look at it. If you have one junk drawer, we can guess that you probably have a few junk "spots" as well. But Let's start small, and focus on one thing at a time. Use some counter space, and take everything out of the drawer. Spread it out, and take a good look at it. Why is this "junk" to you? Is it really junk, or does it just need to go in the right place? 
Get the How-to for Our Storage Projects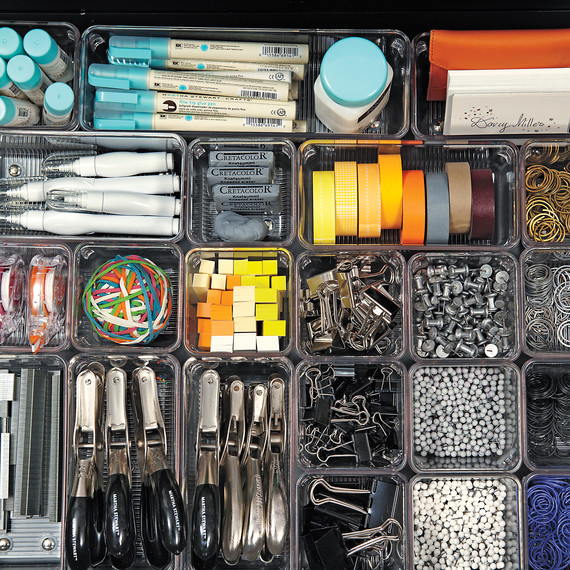 Step 2: Categorize
If you haven't touched a particular item in about a year, throw it out. You'll probably find that most everything in your junk drawer is paper -- information you needed to keep at one point, but might not need anymore. Consider creating a password-protected file on your computer where you can keep any important information you find. This helps eliminate paper products, and frees up your drawer to store other things! 
Get the How-to for Decluttering Your Home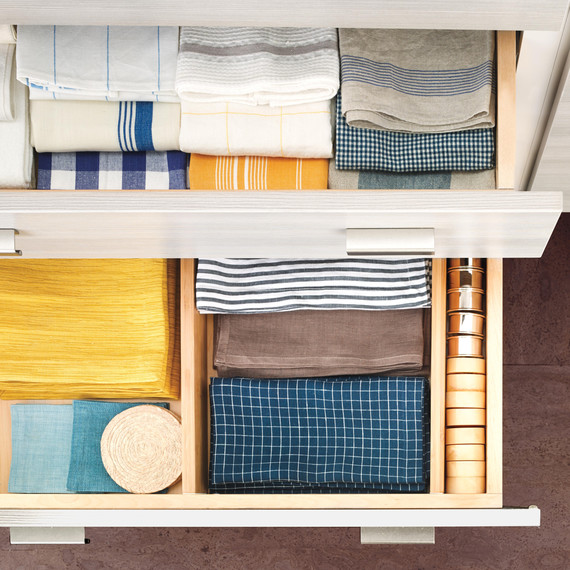 Step 3: Organize
Now that you've purged and organized your junk, it is time to re-organize it and put it back in the drawer. You now have a "miscellaneous" drawer! Many people think that it is the same as having a junk drawer -- but it is not! It is possible to have a drawer of organized, mismatched items (as long as they do not belong anywhere else). For example, old family recipes do NOT belong in this miscellaneous drawer. Also, this drawer should be further organized if possible. Think: a pouch for recipets or a bowl for small, loose items. 
Get the How-to for Organizing When You Don't Have Drawers