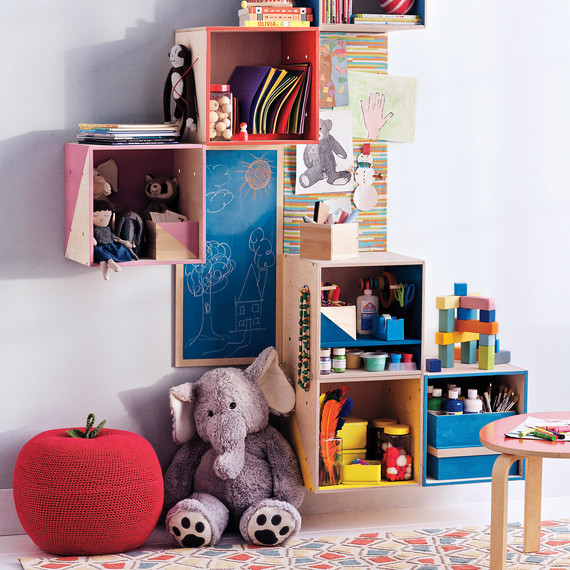 Pick Things Up from the Floor
When you need to clean the house fast, your philosophy should be: Address the eyesores first. And we can probably all agree: A cluttered floor equals chaos. Whether it's toys, shoes, books, or other miscellany, follow Mom's old mantra: Everything should have a place, and everything should be in its place.
For many floor-cluttering items, a well-appointed mudroom is a great place to pick up and contain loose objects. For books, toys, and even shoes, invest in cubbies that allow for fast stashing (see below).
The best way to eradicate clutter? Get rid of it. We can think of 100 reasons to do so.
All About Nooks and Cubbies