Of course, there will be a big bird this week, and so much more! These dinner recipes are just what you need for a delicious meal every night. The easy dinner recipes for weeknights here take less than an hour of mostly hands-off time, many cook much quicker than that but may require constant stirring. These are meals the whole family can enjoy. Yes, there will be pasta. On the weekends we like to try something different; recipes that cook long and slow, projects that get us using new ingredients and techniques, and menus to make entertaining a cinch. So join us every week for dinnertime inspiration.
MONDAY: Baked Sweet Potato with Greens 
TUESDAY: Tuna, Caper, and Basil Penne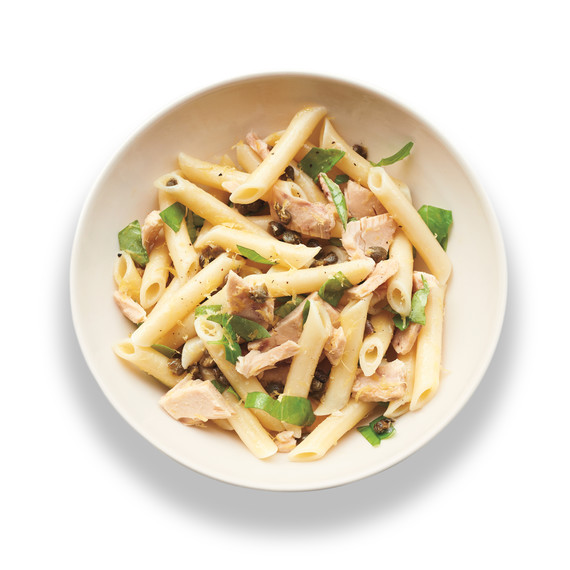 It's ready in the time the penne takes to cook. This light but satisfying easy-to-make and easy-to-eat pasta just might be the ultimate weeknight pantry dinner. Be sure to have fresh basil on hand to add to the cupboard-staple ingredients.
Get the Tuna, Caper, and Basil Penne Recipe
WEDNESDAY: Chickpea Soup with Parsley and Parmesan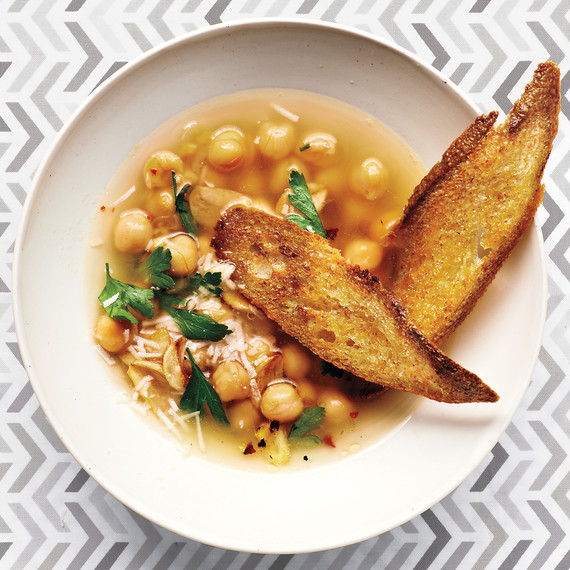 Take it easy before the big day, serve this kinda-fancy-but-straightforward-to-make soup with plenty of garlic and parsley. Bonus: It doesn't need a lot of tending.
Get the Chickpea Soup with Parsley and Parmesan
THURSDAY: Molasses-and-Cider-Glazed Turkey with Rye-and-Black-Walnut Stuffing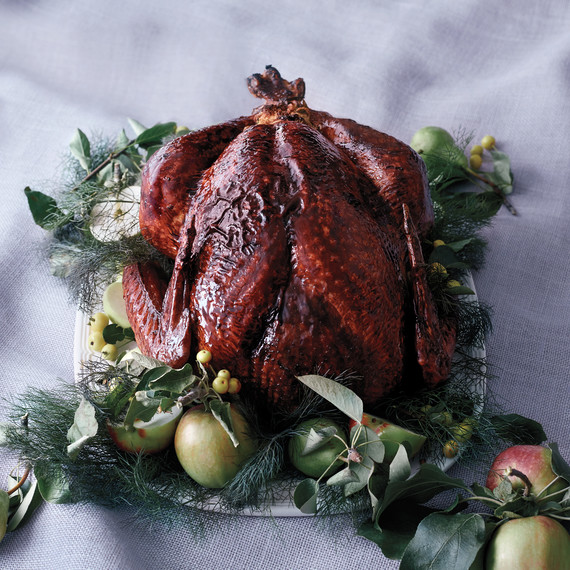 What is Thanksgiving without turkey? Our bird this year is a beauty, glossy from its glaze of molasses and cider. The stuffing of toasted rye bread and black walnuts isn't bad either!
Feast your eyes on our latest Thanksgiving recipes
Get the Molasses-and-Cider-Glazed Turkey with Rye-and-Black-Walnut Stuffing Recipe
And if anyone needs anything more than another slice of pie later on, well, a turkey sandwich is mandatory.
FRIDAY: Turkey Curry Dinner
Because there are leftovers! Oh, how we love leftovers. Yes, you can transform turkey into tamale pie or tetrazzini, but why not revamp it into an aromatic curry?
Get the Turkey Curry Dinner Recipe
SATURDAY: Turkey Tortellini Soup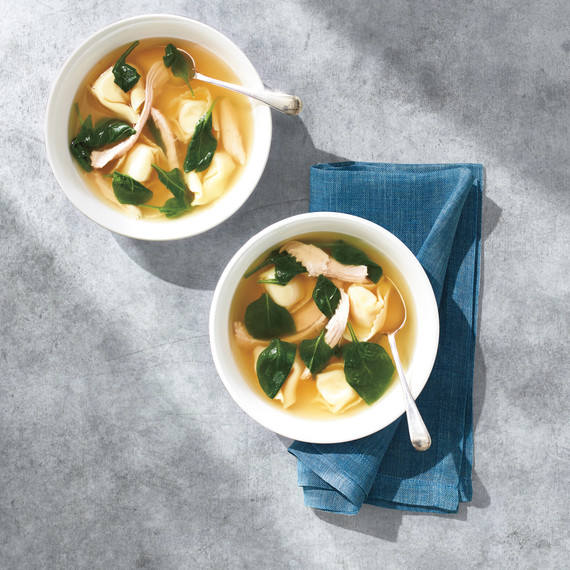 We're transitioning from turkey, truly we are! This soothing soup uses a broth made with the turkey carcass -- and store-bought tortellini. Of course, you could make your own if you feel really inspired!
Get the Turkey Tortellini Soup Recipe
SUNDAY: Peposo (Peppery Pork Stew)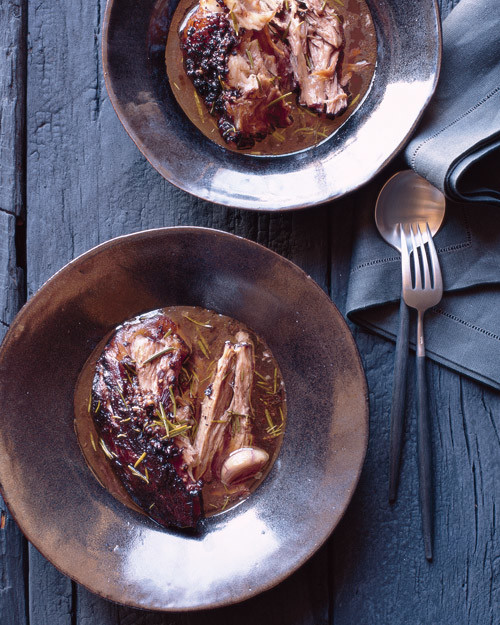 Today we're celebrating the end of leftovers, relaxing after a busy holiday with plenty of good things to eat. A braise is just the thing for dinner tonight: This peppery (not spicy) pork is marinated, seared, then cooked long and slow (hands-off cooking meaning plenty of time to do things out of the kitchen) -- with incredible results. It's one of editorial food director Sarah Carey's all-time favorite recipes!
Get the Peposo (Peppery Pork Stew) Recipe