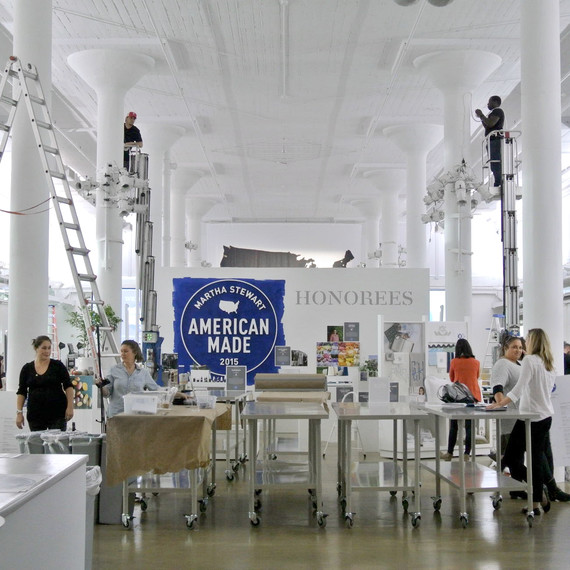 Setting Up for Our 2015 American Made Summit
A spectacular scene of blue and white was the setting for our fourth annual American Made Awards Summit. It's an event I host to spotlight the maker, celebrate the handcrafted, and support local production. Every year, my editors and I honor small-business owners and entrepreneurs in the fields of crafts, design, food, and style.
Prior to the event, our clerestory at the historic Starrett-Lehigh Building in New York City was transformed in anticipation of our panel discussions, workshops, retail booths, and honoree exhibits.
Read More About the American Made Preparations on Martha's Blog