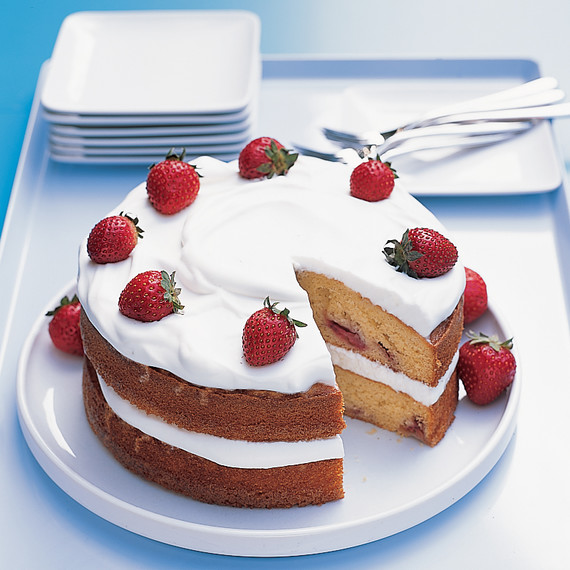 If you were to walk down a city street in Japan at Christmastime, you'd see window displays right and left featuring sponge cakes mounded with whipped cream and strawberries, and decked out in a variety of plastic (or chocolate) Santas, snowmen, wreaths, stars, garlands, trees, holly, and other festive holiday accoutrements. Japanese Christmas cake is a must-have all over the country this time of year. (In fact, it's so ubiquitous that, if you look carefully through your phone's emoji selections, you'll spot not one but two Christmas cake emojis.)
In a country whose Christian population is minuscule, how did Christmas cake become such a beloved tradition? According to NPR, the celebration of Christmas -- accompanied by cakes loaded with expensive, hard-to-get ingredients such as cream, butter, sugar, and pristine fruit -- became a symbol of prosperity to Japanese citizens recovering from the ravages of World War II during the 1950s. The white of the whipped-cream frosting and the red of the strawberries reflects the colors of the Japanese flag, putting a native spin on an imported celebration.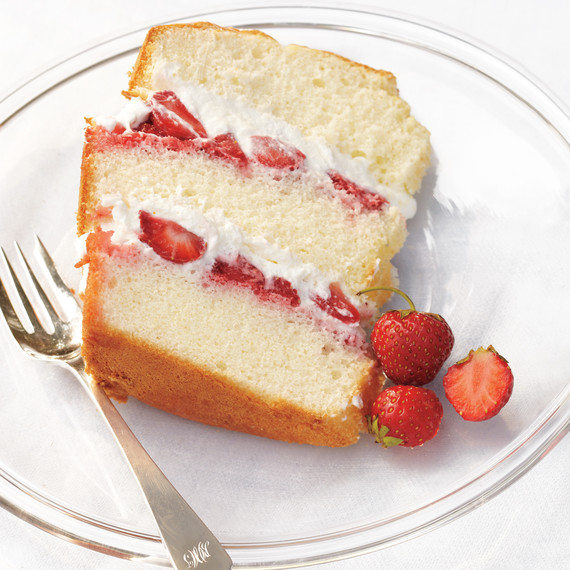 Are you ready to incorporate a little bit of Japanese tradition into your holiday celebration this year? Start with one of our light and fluffy strawberry cake recipes:
Get the Chiffon Cake with Strawberries and Cream Recipe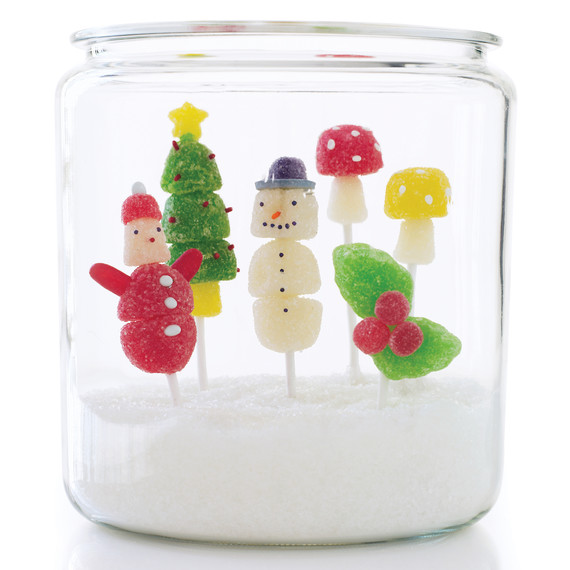 And now it's time to pull out all the stops with the Christmassy decorations! Let the whole family in on the fun. You can make gumdrop Santas, marshmallow snowmen, gingerbread folks, cookie wreaths, and lots more.
Get the Christmas Gumdrop Pops How-To
Get the Marshmallow Snowman How-To
Get the Chocolate Gingerbread Petits Fours How-To
Get the recipes for Sugared Wreath Cookies, Fluted Wreath Cookies, and Stained Glass Wreath Cookies
Perfect your strawberry-hulling techniques for your Japanese Christmas Cake: