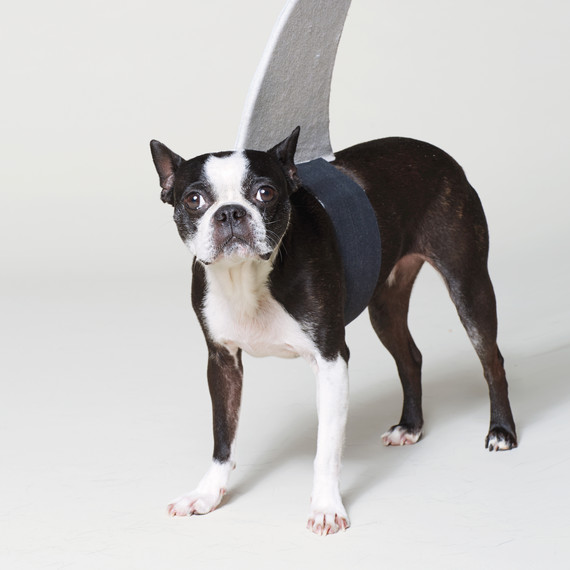 Think Fin
Fear not -- this costume is all bark, no bite! Making it is no scary matter, either: Just trace our fin templates onto chipboard and gray felt, then glue the pieces together. Secure the costume under your pet's belly by attaching the fin to an elastic band fitted to Velcro.
Get the Dog Shark Halloween Costume How-To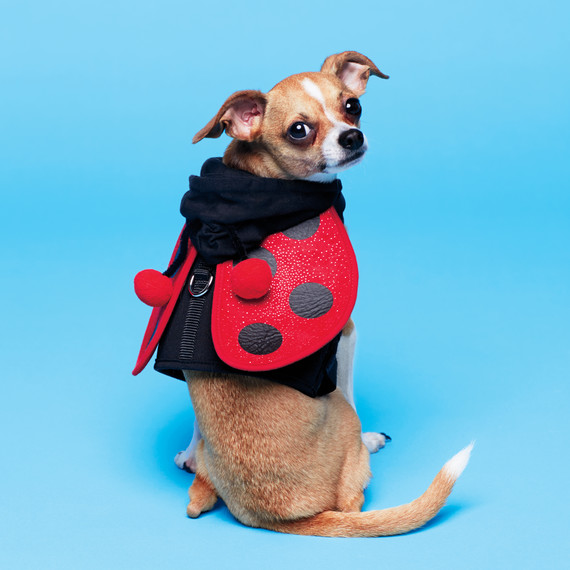 Spot On
Luck will be on (and literally at) your side when your pooch is dressed up as a sweet ladybug. The sturdy spotted wings are attached to a fleece-lined coat, with a handy clasp for a leash and a black hood to complete the disguise.
Ladybug vest-harness costume, by Martha Stewart Pets, $25, petsmart.com.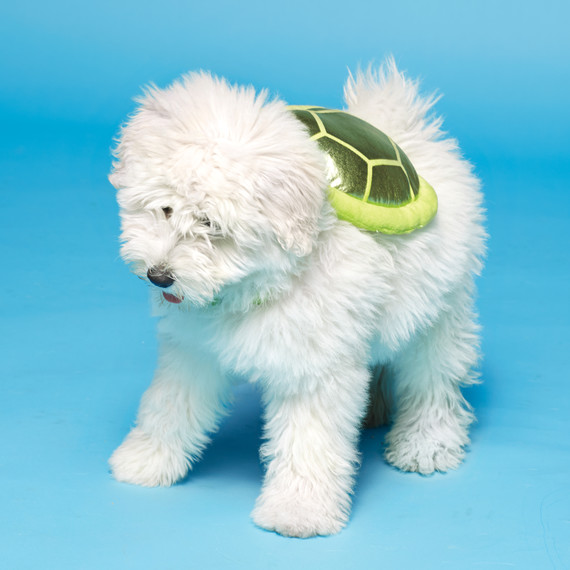 Shell Game
Here's one tortoise that's sure to win the race! The padded "shell" is attached to a harness, so it's a snap to put on—even for dogs who balk at wearing a costume.
Turtle Shell adjustable-harness costume, by Martha Stewart Pets, $25, petsmart.com.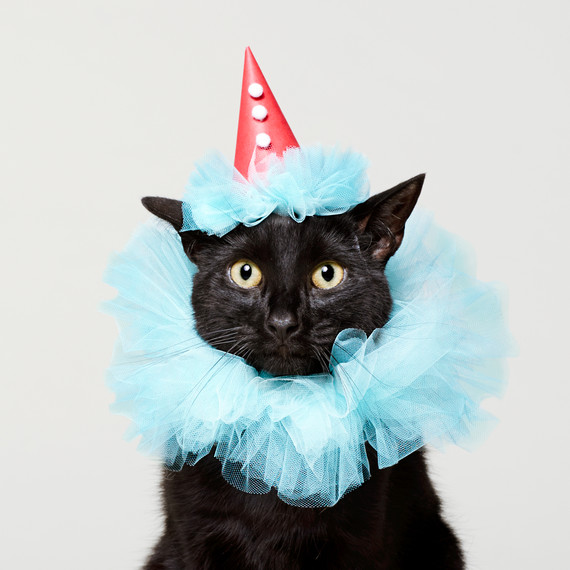 Frill Seeker
Make over your favorite feline with this captivating clown getup. The hat is crafted from red card stock (using our template) and white pom-poms attached with hot glue; the ruffle and collar are made by stitching and cinching layers of pale-blue tulle.
Get the Cat Clown Halloween Costume How-To
Safety tip: Never leave your pet alone when he is wearing a costume, and take it off if he shows signs of discomfort.